Edit videos with the industry-standard film editor.
Learn how to edit raw footage in any video format with Adobe Premiere Pro. From establishing shot to end credits — and every two shot and cutaway along the way — easily apply editing techniques to achieve the director's vision.
From video clips to feature-film quality in one platform.
Edit videos for color grade, adjust sound, and import graphics and special effects from other Adobe apps. Whether you're a professional or amateur video editor, do more with the best video editing tools.
Import footage from any file format.
Easily drag and drop video files into your project. Whether you've shot on a DSLR, GoPro, or iPhone — or another smartphone — you can make everything from YouTube videos to features with Premiere Pro video editing software.
Trim footage with precision.
Make intuitive edits in your timeline with the Trim tool to extend or shorten clips. You can even create and edit a multicam sequence using Premiere Pro's straightforward editing process.

Add animation and video effects.
Create animated motion graphics for transitions and title sequences using Motion effect controls and keyframes. Use templates or create your own with Type and Shape tools in the Essential Graphics panel.

Manage your audio editing and sound effects.

Edit or sync audio, add sound effects, and automatically duck music or ambience during dialogue with a single click in the Essential Sound panel.

Do more with After Effects and Adobe Stock.
Take advantage of Premiere Pro's seamless integration with Mac or Windows desktops and other Adobe apps to finesse your videos.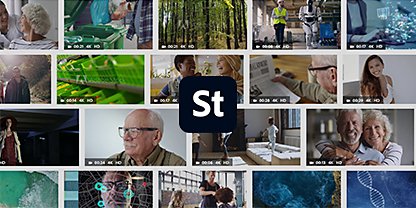 Find the footage you need.
Access the Adobe Stock library while you work with the Creative Cloud Libraries panel. Pinpoint the right stock photos and video footage to make your final cut shine.

Add Hollywood visual effects.
Give your rough cut some Hollywood-ready visual effects. Import compositions from After Effects with ease. Any changes you make in one application are immediately reflected in the other without the need for intermediate rendering.

Hone your post-production chops.
Master workflows with user-friendly tutorials to get the most out of the industry's premiere video software. Grow your skills no matter your current experience level.
Learn five film-editing basics.
See how easy it is to import your footage, create a sequence, add a title, adjust audio levels, and export video.

Adjust colors and white balance.
Use the Lumetri Color panel, a cinematographer favorite, to make color adjustments to your professional video. Master white balance, color correction, color grading, and more.

Premiere Pro Single App
US$ 20,99/mo
Includes 100GB of cloud storage, Adobe Fonts, and Adobe Portfolio. Learn more
---
Students and teachers
US$ 19,99/mo
Save over 60% on 20+ Creative Cloud apps — includes Premiere Pro. Learn more
---
Business
US$ 33,99/mo per license
Get Premiere Pro and all the Creative Cloud apps plus exclusive business features. Learn more
---