Create animated clips that leap off the screen with 3D animation software.
Take your animation to the next level with space and depth. Create fluid camera swoops while keeping your animation workflow simple and intuitive. Make it come alive and take your viewers along for the journey with industry-leading, intuitive 3D animation software. With efficient design, tweening, and puppeting tools, it has never been easier to make your animation stand out.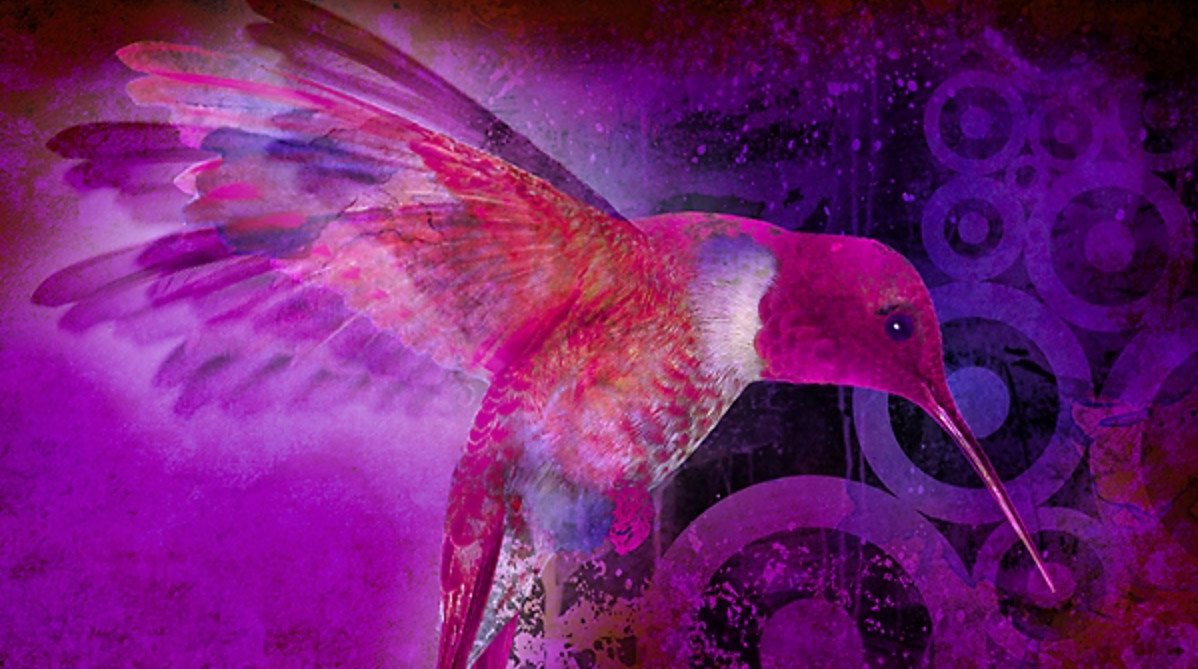 Animation, lllustration, 3D, and typography. Adobe Creative Cloud has you covered.
Swoop into your scene with 3D animation software.
Bring your 2D animation into a new dimension. Create amazing, fluid spatial effects by spreading your artwork in space and moving your camera to add dynamic movement.
Vector animation tools for games, web, and film.
Add depth to your animation by defining the space between your layers. Use your camera movement to move in and out between layers for 3D cartoons.


Choose a plan ›
Animation software with powerful 3D features.
Add artwork
Import vector drawings and backgrounds for your sequence. Scale and adjust to your stage project.
Space layers
Define the spatial placement of the artwork layers and camera. Experiment with camera movement to see how artwork changes on the screen.
Animate
Choose your keyframes to animate your artwork. Once the movement in a scene has been defined, design your camera movements to pan and zoom through your animation.
Save and export 
Save and export your animation. It can be used in games, web, or video as an HTML5 Canvas, WebGL, Flash/Adobe AIR, GIF, or QuickTime movie.
3D translation
Move your artwork in 3D space by shifting it closer or further from the screen. Create a consistent feeling of depth.
3D transformation

Rotate your artwork relative to the plane of the screen. Stretch your 2D artwork into the distance and create natural depth.
Perspective Angle and Vanishing Point
Accentuate or reduce the apparent depth of your animation by adjusting the Perspective Angle. Move the Vanishing Point to change the viewer's position relative to the action.
Puppeting and live animation.
Give your vector art life by using puppeting controls for rapid animation. With facial controls and keyboard and mouse triggers, even create live animation.
Responsive artwork with puppeting.
Build digital puppets and link them to facial, MIDI, keyboard, and mouse controls. Make natural movement and responses smoothly and quickly.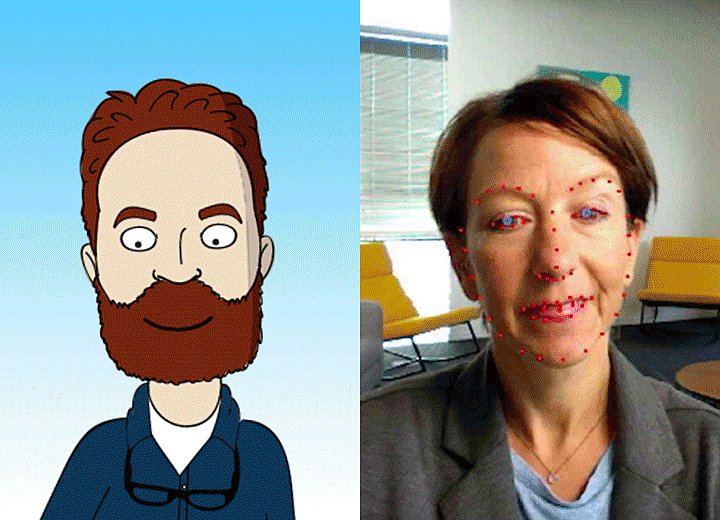 Features to make quick work of animation.
Add artwork
Import background images, objects, and character artwork. Scale and adapt your artwork to your stage and experiment with compositions.
Add controls
Your computer webcam, MIDI device, mouse, or keyboard can be linked to animation triggers. Define facial features, body parts, and other artwork to move in response to your actions.
Build armatures
Add bones and joints to your animation. A character's armature controls how it moves and creates a more lifelike response to puppetry triggers.
Record and save
Act out your scene using your puppets. The finished sequence can be saved and added into a Character Animator sequence or used as a finished animation.
Pose-to-pose movement
Set minimum intervals that your puppet holds a pose. Keep the animation from becoming too jittery. Lip sync behavior is not affected by this feature, so speech still remains natural.
Auto-rigging
Set up your artwork to speed up puppet creation. Predefined object grouping names in your vector art are automatically rigged in Character Animator.
Live streaming
Export your animation in real time to Facebook Live, YouTube, or another third-party app. With sufficient puppeteers and animators, you can do multi-character interactive broadcasts.
Professional vector art tools for 3D animation software.
The industry-leading toolkit for vector art and design. Build assets for 2D and 3D animation and artwork.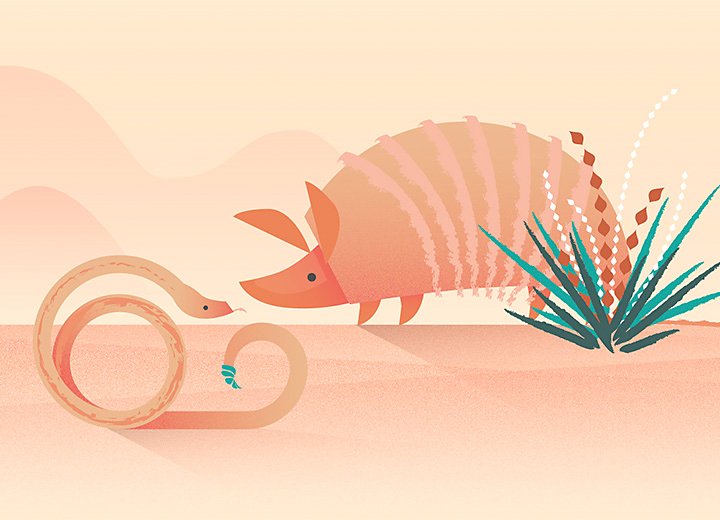 Inspired drawing and illustration.
Draw anything using lines, polygons, ellipses, textures, and colors. Build up 3D artwork and animation assets using flexible, intuitive tools.

Choose a plan ›
Powerful 3D design features in Illustrator.
Create profile artwork
Start off with a 2D shape representing a face or profile of your 3D model. This will become the basis for your 3D object.
Extrude and revolve
The 2D face or profile can be extruded to give it depth, or revolved around an axis to create a complex surface.
Add and subtract
As in 2D vector art, you can add, subtract, and combine artwork to build up detailed 3D drawings.
Export 
Artwork can be saved in AI, SVG, or EPS format. Completed designs are now available to Animate or Character Animator through your shared Creative Cloud Libraries.
Perspective grids
One-, two-, and three-point perspective grids let you snap align your artwork. Shift, scale, and translate your designs quickly and automatically.
Wrapping

Wrap 2D artwork around a 3D object. Add textures, designs, labels, or other surface effects to your 3D objects.
Layer grouping
Make functional groupings of your artwork to speed up animation. Parts that move together can be put together in groups and subgroups to assist animation, adding bones and puppeting.
Create artwork for your 3D animation software, anywhere.
Build characters, design scenery, sketch storyboards. Follow inspiration when it hits and create wherever you are on your phone or tablet.
Work with potent vector design tools in a little package.
With freehand touch design you can build up sophisticated vector designs quickly on your mobile device. Convert your gestures into editable vector artwork and share it using online libraries..
 
From fine art to comics, make anything on your phone.
All your art tools in a handy package. Work in oil paint, watercolor, charcoal, or marker. Use preset and custom brushes and an unlimited palette to create spontaneously.
 
Compare 3D animation software
Choose the best tool for your 3D art and animation projects.
| | | | | | |
| --- | --- | --- | --- | --- | --- |
| | | | | | |
| | | | | | |
| | | | | | |
| | | | | | |
| | | | | | |
| | | | | | |
| | | | | | |
| | | | | | |
| | | | | | |
| | | | | | |
| | | | | | |
Learn how to make 3D artwork and animation with Adobe tools.
Creative Cloud has art, design, animation, and video editing apps for 3D creatives. Find out more in our beginner and expert tutorials.
Add visual depth to animation.
Use the parallax effect to create a sense of space and depth. Define the position of layers in space and use fluid camera pans and zooms to dive in and out of your stage.
Combine basic shapes into detailed illustrations.
Quickly build up sophisticated designs with the Shaper tool. Use freehand sketching to draw shapes and make gestures to add or subtract them.
Teach your character to walk.
Create automatic animations for your characters using preset effects. Define your puppet's armature and bones to animate different gaits.
Break into the third dimension with intuitive design and 3D animation software for Windows, macOS, Android, and iOS.

Creative Cloud offers a comprehensive set of apps covering all aspects of modern design, layout, animation, and film­making. If you can imagine it, there are tools to help you make it. Work and collaborate quickly and effectively with integrated apps as well as online storage and sharing. Whether you're an individual or a business, we have attractively priced membership plans to meet your needs. Students and educators can also get significant discounts. Find a plan that suits your creative projects.