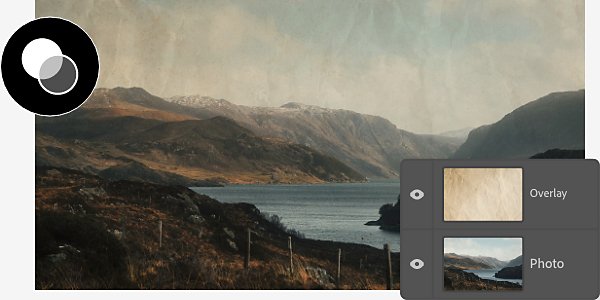 How to add a paper texture using Adobe Photoshop.
Add a subtle paper background to give your graphic design a tactile or old-fashioned feel.
What are Photoshop textures?
Overlaying textures onto an image gives it a physical quality, whether you're making it look worn with a grunge texture or giving it the rough, patterned appearance of a painter's canvas. It's easy to download templates for new textures, and more advanced users can create their own by using blending modes and adjusting opacity settings.
Read on to explore what you can do with paper textures in Photoshop.
Make a perfect page with paper textures.
Give your graphic design an old-school spin by adding a parchment texture or create a scholastic vibe by mimicking the look of a sheet of lined paper.
Craft a classy invitation.
Use an embossed white paper texture to make your digital wedding invitations look like they came from a professional print shop.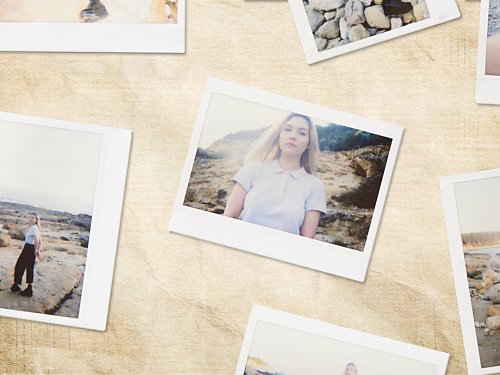 If you're creating a photo collage and want to give it a rustic look like a vintage family photo album, lay out your images against an old paper texture background.
Create a hand-drawn aesthetic.
Lay a paper texture onto a piece of digital art to make it look more like it was drawn or painted by hand.
How to add a premade paper texture to an image.
The simplest way to create a paper effect is to download a free paper texture pack and install it to use in your project.
---
Go to Adobe Stock and browse their selection of free, high-resolution texture images. When you've found a paper texture you like, click License › Sync to Creative Cloud.
---
Open the Photoshop project you'd like to add your texture to, or start a new one by adding an image as a background layer. (This background layer should be the image you want to have a paper look.)
---
Open the Libraries panel, select the texture overlay you downloaded in step 1, and then create a new layer. Be sure to position this layer above the background layer in the Layers panel from step 2. You'll need to add your texture as a new layer on top of the image you want to texturize so that it can be edited separately from the background.
---
Your texture layer may be hiding your background layer entirely at this point, but you'll solve that later when you choose a blending mode. First, simply adjust the texture layer by dragging the handles at its border until it matches the size of the background layer.
---
Select the texture layer and use the Blending Modes drop-down menu to select Overlay. This will apply the texture to your background layer.
---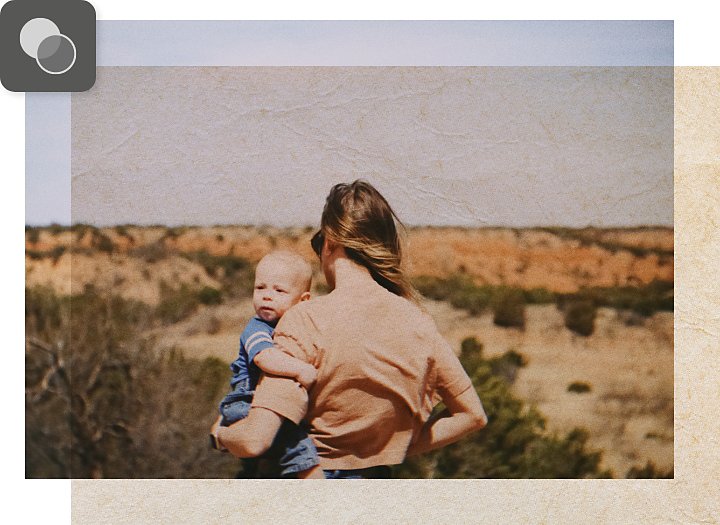 How to create a paper texture overlay from scratch.
Creating a paper texture of your own is a more complex task than downloading one, but it gives you more control over every aspect of the texture effect.
---
Create a new PSD file and set your preferred dimensions. If you're not sure what size to use, 1000 x 1000 pixels and a resolution of 72 pixels per inch is a good start.
---
Select Edit › Fill. From the Fill dialog box, pick the Use option and have Color selected. When the color picker pops up, select a yellowish or brownish color that matches the look of a vintage paper texture. This fill color will become your background layer.
---
From the Layers panel, click the New Layer icon. Rename this new layer Texture, and then place it on top of the background layer.
---
Choose a filter from the top menu bar. Select Filter › Noise › Add Noise, and then move the sliders left or right to adjust the amount of grain in your texture. Go to Filter › Filter Gallery › Brush Strokes › Splatter to give your paper texture a grungy splatter effect.
---
To adjust the darkness or lightness of your texture, apply a gradient effect by selecting Layer, clicking the icon to create a new fill or adjustment layer, and then choosing Gradient. In the Gradient dialog box you can adjust sliders from darkness to light, adjust opacity, and tweak other settings to fine-tune the look of your texture.
---
There are so many ways to achieve the look of paper. Play with the settings of your layer and experiment until you get what you're looking for.
Learn what else you can create with texture.
You've got paper texture figured out — now discover Photoshop tutorials to help you unlock more features and functions.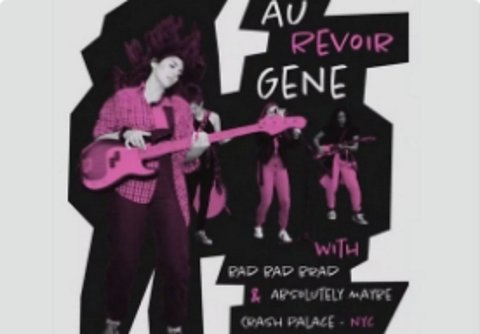 Make a grungy punk rock poster.
Create a rough and weathered-looking poster to promote a rock band.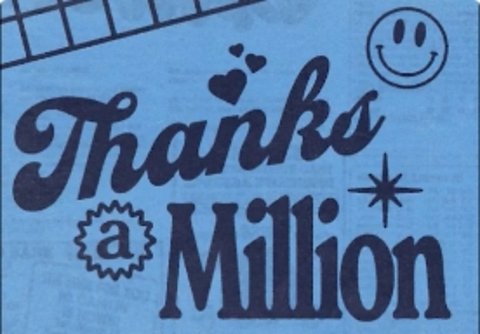 Give your image a scanned-in quality.
Put your texture skills to work creating a fuzzy texture that imitates a scanned paper document.