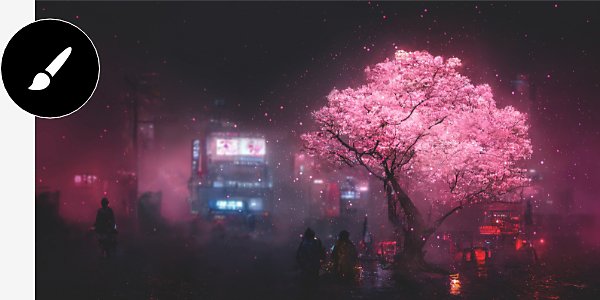 Add glitter and starlight with sparkle brushes in Adobe Photoshop.
Photoshop brushes and filters let you do just about anything, including splashing on some light, adding sparkles, and infusing images with that inner glow.
Fireflies on a country evening. Shooting stars swirling through a wintry night sky. Fireworks and sparklers on the Fourth of July. Unicorns on a middle-school binder. These all have something in common: They give off light, wonder, and a little bit of magic. Capturing that glow in photography can be a challenge. But with Photoshop, it's also possible to add sparkle effects with brushes and filters.
Make or modify your own sparkle Photoshop brushes.
Photoshop is all about creation, and that includes making and customizing your own brushes. If there's an effect that you want, you can alter existing tools to your heart's content, and work on glow brushes until they give you that perfect sparkle pattern.
Convert an image into a brush.
---
1. Open an image of sparkles or stars.
---
2. Choose any brush type to paint over any unwanted parts within the image.
---
3. Choose a selection tool to select the part of the image you'd like to turn into a brush. In the menu, select Image › Crop. 
---
4. Next, go to Layer › New Adjustment Layer › Invert. The white areas of the sparkles or stars become black, and this is what you will paint with using your new brush.
---
5. To create your brush, choose Edit from the top menu › Define Brush Preset › Name the brush.
---
6. Adjust Brush settings, including tip size, shape dynamics, spacing, scattering, and more. Click OK when complete.
---
7. Using the created brush, paint on a black layer to test it out.
---
Create mystery and atmosphere with bokeh and blur effects.
"Bokeh" or "boke" is a Japanese word that means "haze" or "blur" in English, and it's a tried-and-true way for photographers to evoke evanescence and mood.
Play with dappled bokeh lights.
City lights just out of focus or raindrops in a shallow depth of field — these are examples of classic bokeh effects. Achieve them in camera or create or accentuate a bokeh effect in Photoshop.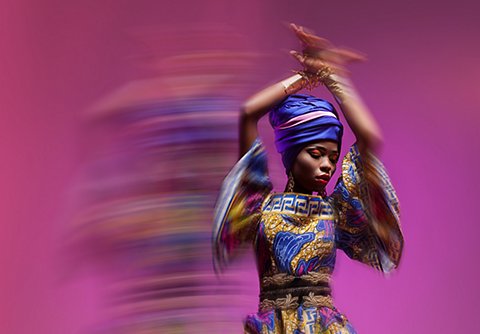 Use Field Blur to show light and motion.
The Field Blur filter helps accentuate the ethereal and otherworldly sense of an image by setting a focal point and allowing you to play with the focus and blur of the image around that point.
Find the Creative Cloud plan that's right for you.
Adobe Photoshop Single App
​
Get Photoshop on desktop and iPad as part of Creative Cloud.
Learn more