Use 3D animation software to create clips that leap off the screen.
Take your 3D animation to the next level with added space and depth. Create fluid camera swoops while keeping your animation workflow simple and intuitive. Make it come alive and take your viewers along for the journey with industry-leading 3D animation software. With efficient design, tweening and puppeting tools, it has never been easier to make your animation stand out.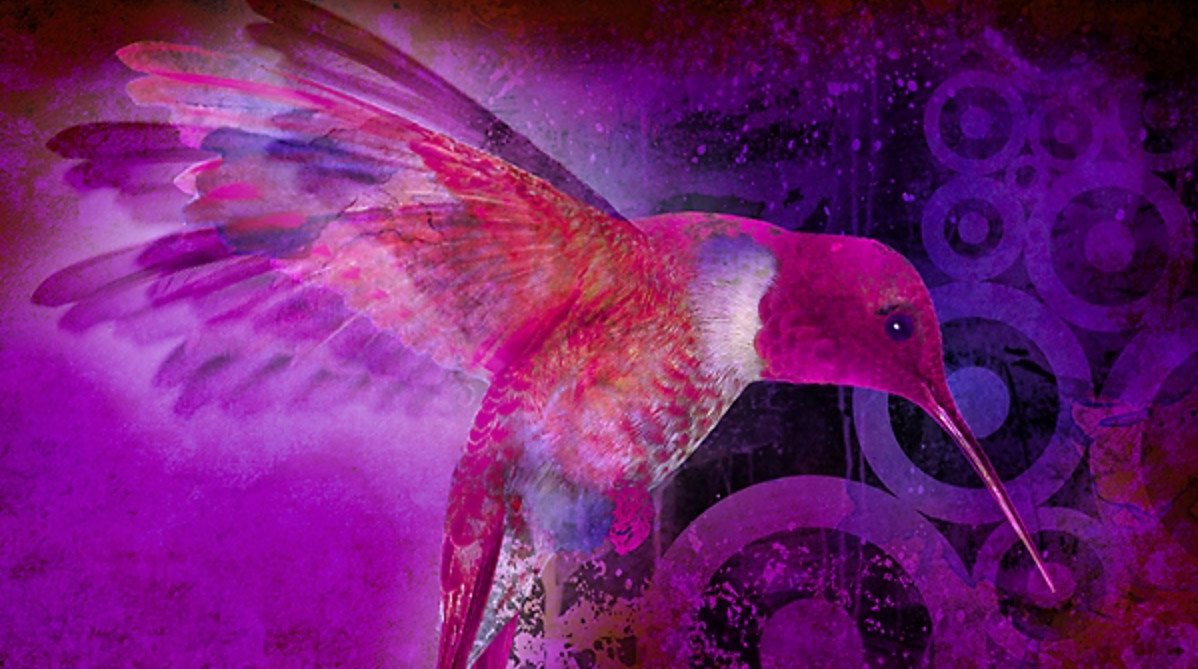 Animation, lllustration, 3D and typography. Adobe Creative Cloud has you covered.
Swoop into your scene with 3D animation software.
Bring your 2D animation into a new dimension. Create amazing, fluid spatial effects by spreading your artwork in space and moving your camera to add dynamic movement.
What is 3D animation?
3D animation uses motion to bring objects to life in a three-dimensional environment. The process uses state-of-the-art design software to transform drawings, pictures and graphics into 3D objects you can rotate and move – just like in real life.
These could be characters, vehicles and background props in TV shows, films and video games. 3D animation software can also be used to develop graphics in:
Presentations

Modelling prototype products and vehicles

Architecture and design proposals
 
The three stages of 3D animation.
When creating 3D animation, you'll generally follow three steps:
Modelling – designing the 3D objects in a scene.

Layout and animation – positioning and creating movement in the objects.

Rendering – the final output of the animation.
Various sub-phases are involved in the process, which can vary depending on the specific 3D animation project. For example, if you're making an entire film, the process will be a lot longer and include additional stages
How are 3D animations made?

The most common phases of any 3D animation project are:
Storyboarding. Draw out each scene in your animation, covering every movement.
3D modelling. Create all the objects, characters and props as 3D models that can be moved and refined in more detail.
Texturing. Also known as mapping, this is when you add colours, designs and textures to the 3D models.
Rigging. Use a virtual representation of the object's skeleton (the rig) to pose at chosen points, so it appears to move. 
Animating. Manipulate the objects to move on a frame-by-frame basis by importing motion capture data. Alternatively, set them to follow a path by placing objects on splines - depending on the capabilities of your 3D animation software.
Lighting. Apply settings to the lights and objects for a realistic environment.
Camera setting. Like with any cinematography, camera angles make a real difference to the production. With no physical limitations, you can achieve far more ambitious camera angles in a 3D animation than a film.
Rendering. Add the finishing touches to your animation, review it and make tweaks to amend or improve the final output.
Compositing. Touch up and introduce any special effects, including backgrounds or clips of real-life footage.
Editing. Add music and sound effects, review the final production and export in a suitable format.
Vector animation tools for games, web and film.
Add depth to your animation by defining the space between your layers. Use your camera movement to move in and out between layers for 3D cartoons.


Choose a plan ›
How to become a professional animator.
Whether you want to turn your passion for animation into a full-time career or just improve your skills as an amateur, there are several things to be aware of and steps to take to achieve your goal.
Can I learn 3D animation on my own?
While animation is a skill which takes years to perfect, there are many self-taught professional animators out there who've made it through studying, practise and using the right tools and software.
To understand the basics of 3D animation, read up on the terminology, techniques and advice from professional animators about how they got started. Learn the different methods of animation, character drawings and study as much as possible.
With online courses, articles and books, it won't take you long to get expert insights into 3D animation.
Choosing the right career path.
While learning the fundamentals are essential as you progress and seek out job opportunities, you need to tailor your skills and demo reels to your desired industry. Three common paths can lead to positions in:
Film and TV – with a strong focus on character design and movement. 

Video games – body mechanics, digital effects and graphics are hugely important here.

Design and branding – less motion focused but with a greater emphasis on real-world principles, storytelling and messaging
How should a beginner start 3D animation?
Create your own work. Start making your own animations when you've studied the basics, transforming 2D designs into 3D creations.
Use 3D animation software. Playing around and experimenting with different tools and software should give you a good idea of whether a hobby or career as a 3D animation maker is for you.
Don't be too ambitious at first. Remember, no animator is able to create a Pixar masterpiece straight off the bat.
Practise, practise, practise. Make short clips, create 3D models and apply the principles you've learned to the type of animation work you're interested in – whether it's games, movies or design.
Encourage feedback. Share your work with others and ask for tips and constructive criticism on your work. This will help you improve as an animator in the long run.
Skills and characteristics of an animator
Patience is arguably the most important trait in any animator. Learning the art of 3D animation and perfecting all the required techniques can be time-consuming. The same goes for creating animations – it can take weeks to form a ten-second clip. A genuine passion for the art will make this time fly by.
The key skills an animator needs to have include:
Attention to detail

Communication

Computer literacy

Creativity

Time management
Animation software with powerful 3D features.
Add artwork
Import vector drawings and backgrounds for your sequence. Scale and adjust to your stage project.
Space layers
Define the spatial placement of the artwork layers and camera. Experiment with camera movement to see how artwork changes on the screen.
Animate
Choose your keyframes to animate your artwork. Once the movement in a scene has been defined, design your camera movements to pan and zoom through your animation.
Save and export 
Save and export your animation. It can be used in games, web or video as an HTML5 Canvas, WebGL, Flash/Adobe AIR, GIF or QuickTime film.
3D translation
Move your artwork in 3D space by shifting it closer or further from the screen. Create a consistent feeling of depth.
3D transformation

Rotate your artwork relative to the plane of the screen. Stretch your 2D artwork into the distance and create natural depth.
Perspective Angle and Vanishing Point
Accentuate or reduce the apparent depth of your animation by adjusting the Perspective Angle. Move the Vanishing Point to change the viewer's position relative to the action.
Puppeting and live animation.
Give your vector art life by using puppeting controls for rapid animation. With facial controls and keyboard and mouse triggers, even create live animation.
Responsive artwork with puppeting.
Build digital puppets and link them to facial, MIDI, keyboard and mouse controls. Make natural movement and responses smoothly and quickly.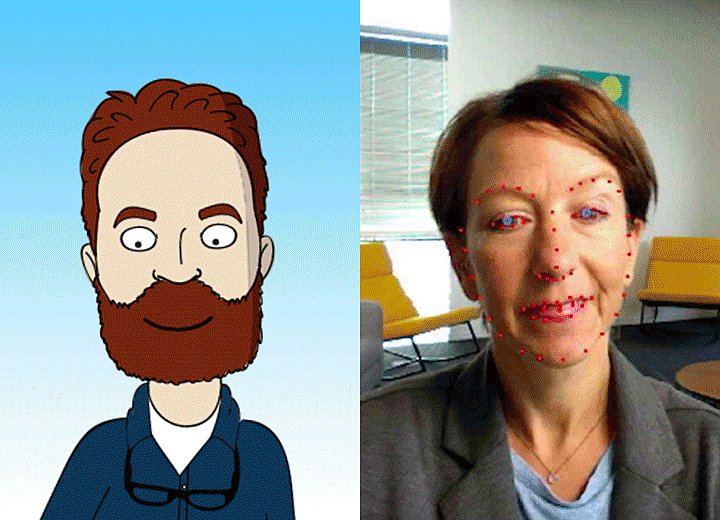 How are 3D animations used?
3D animation is everywhere – not just in the film and entertainment industry. You'll see TV adverts that are completely animated, web designs made using 3D animation software and even examples in the world of sport – with the advent of virtual horse racing.
Some of the main industries that use 3D animation include:
TV and films – from 20-minute children's TV shows to Hollywood blockbusters.
Video games – including low-budget mobile titles and industry-leading franchises.
Architecture – for designing and modelling new buildings and structures.
Technology prototypes – creating and testing machinery, vehicles and more before construction. 
Educational videos – used especially in the medical profession to provide realistic human body models. 
Features to make quick work of animation.
Add artwork
Import background images, objects and character artwork. Scale and adapt your artwork to your stage and experiment with compositions.
Add controls
Your computer webcam, MIDI device, mouse or keyboard can be linked to animation triggers. Define facial features, body parts and other artwork to move in response to your actions.
Build armatures
Add bones and joints to your animation. A character's armature controls how it moves and creates a more life-like response to puppetry triggers.
Record and save
Act out your scene using your puppets. The finished sequence can be saved and added into a Character Animator sequence or used as a finished animation.
Pose-to-pose movement
Set minimum intervals that your puppet holds a pose. Keep the animation from becoming too jittery. Lip sync behaviour is not affected by this feature, so speech still remains natural.
Auto-rigging
Set up your artwork to speed up puppet creation. Predefined object grouping names in your vector art are automatically rigged in Character Animator.
Live streaming
Export your animation in real time to Facebook Live, YouTube or another third-party app. With sufficient puppeteers and animators, you can do multi-character interactive broadcasts.
Professional vector art tools for 3D animation software.
The industry-leading toolkit for vector art and design. Build assets for 2D and 3D animation and artwork.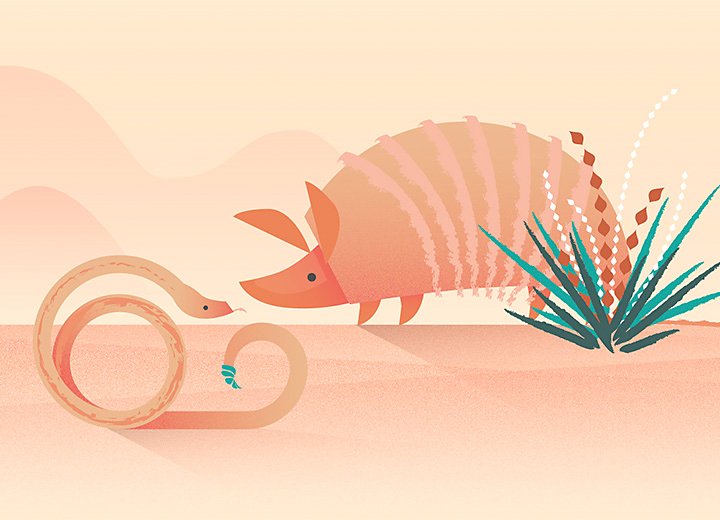 Inspired drawing and illustration.
Draw anything using lines, polygons, ellipses, textures and colours. Build up 3D artwork and animation assets using flexible, intuitive tools.

Choose a plan ›
Powerful 3D design features in Illustrator.
Create profile artwork
Start off with a 2D shape representing a face or profile of your 3D model. This will become the basis for your 3D object.
Extrude and revolve
The 2D face or profile can be extruded to give it depth or revolved around an axis to create a complex surface.
Add and subtract
As in 2D vector art, you can add, subtract and combine artwork to build up detailed 3D drawings.
Export 
Artwork can be saved in AI, SVG or EPS format. Completed designs are now available to Animate or Character Animator through your shared Creative Cloud Libraries.
Perspective grids
One-, two- and three-point perspective grids let you snap align your artwork. Shift, scale and translate your designs quickly and automatically.
Wrapping

Wrap 2D artwork around a 3D object. Add textures, designs, labels or other surface effects to your 3D objects.
Layer grouping
Make functional groupings of your artwork to speed up animation. Parts that move together can be put together in groups and subgroups to assist animation, adding bones and puppeting.
Create artwork for your 3D animation software, anywhere.
Build characters, design scenery, sketch storyboards. Follow inspiration when it hits and create wherever you are on your phone or tablet.
Work with potent vector design tools in a little package.
With freehand touch design you can build up sophisticated vector designs quickly on your mobile device. Convert your gestures into editable vector artwork and share it using online libraries..
 
 | Android
From fine art to comics, make anything on your phone.
All your art tools in a handy package. Work in oil paint, watercolour, charcoal or marker. Use preset and customised brushes and an unlimited palette to create spontaneously.
 
 | 
Compare 3D animation software
Choose the best 3D animation software for your 3D art and animation projects.
| | | | | | |
| --- | --- | --- | --- | --- | --- |
| | | | | | |
| | | | | | |
| | | | | | |
| | | | | | |
| | | | | | |
| | | | | | |
| | | | | | |
| | | | | | |
| | | | | | |
| | | | | | |
| | | | | | |
Learn how to make 3D artwork and animation with Adobe tools.
Creative Cloud has art, design, animation and video editing apps for 3D creatives. Find out more in our beginner and expert tutorials.
Add visual depth to animation.
Use the parallax effect to create a sense of space and depth. Define the position of layers in space and use fluid camera pans and zooms to dive in and out of your stage.
Combine basic shapes into detailed illustrations.
Quickly build up sophisticated designs with the Shaper tool. Use freehand sketching to draw shapes and make gestures to add or subtract them.
Teach your character to walk.
Create automatic animations for your characters using preset effects. Define your puppet's armature and bones to animate different gaits.
Break into the third dimension with intuitive design and 3D animation software for Windows, macOS, Android and iOS.

Creative Cloud offers a comprehensive set of apps covering all aspects of modern design, layout, animation and filmmaking. If you can imagine it, there are tools to help you to make it. Work and collaborate quickly and effectively with integrated apps as well as online storage and sharing. Whether you're an individual or a business, we have attractively priced membership plans to meet your needs. Students and educators can also get significant discounts. Find a plan that suits your creative projects.