Round out those edges and get a circle crop in seconds.
Put a fresh twist on your portrait or social media profile by framing it with a circle shape.
Crop any shot into a circle right from your browser with our free image editing tool.
How to crop a circle in Photoshop Express.
1. Upload your JPG or PNG image.
2. Choose the crop Image tool and select the circle crop under Shapes.

3. Download your cropped image.
Get creative with your crop.
Automatically crop your picture or portrait into a perfect circle, ideal for framing up your social media profiles, adding polish to your business cards, or creating unique borders.
Explore shapes for every occasion.
Don't stop at circles.You can also choose from a square crop, heart or star shape, and more to get the look you want.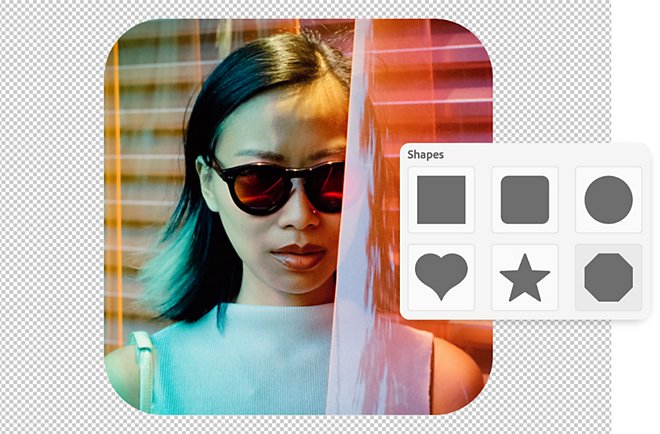 More tools to bring your edit full circle.
Keep a transparent background, or choose a background color for borders that pop. Get a black and white or vintage look with photo filters, or remove blemishes. Simply layer on all your edits, download, and enjoy your new photo.