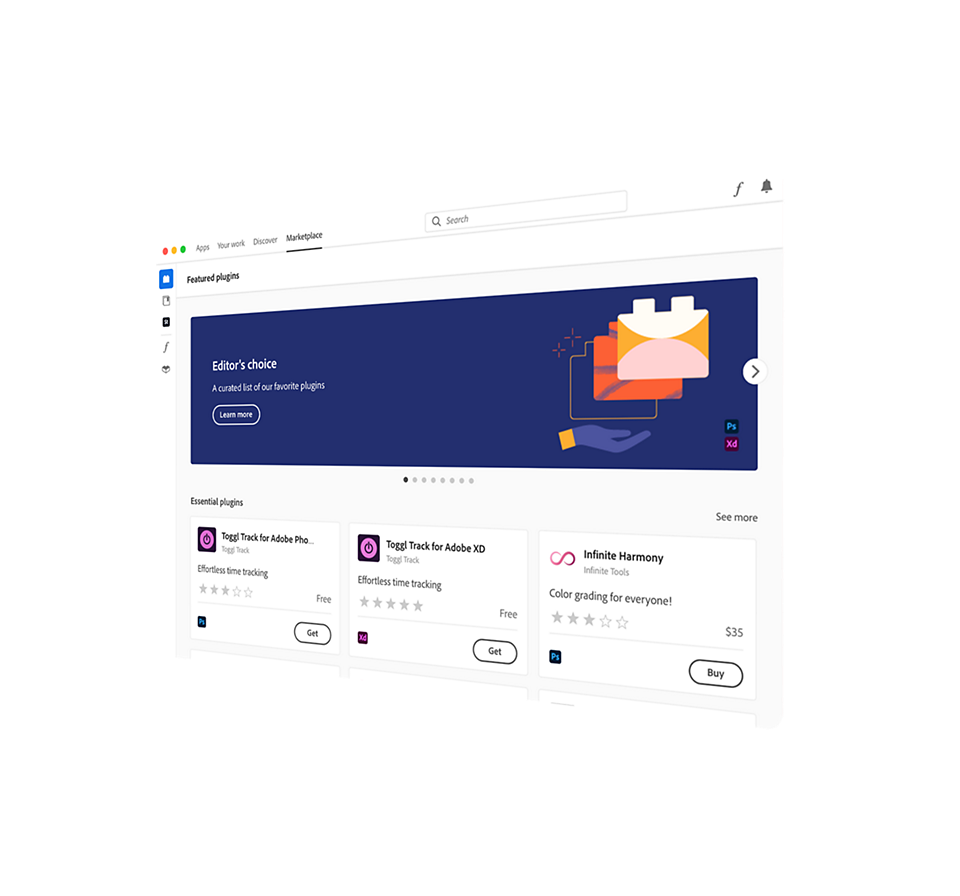 Make more, better, smarter, together.
We can connect you to all the best plugins and integrations. You can add features, automate tasks, and create great work in your Creative Cloud apps. Connect Creative Cloud to your favorite third-party apps to stay more productive than ever.
THE CREATIVITY CONFERENCE
Join Kevin Hart, Siân Heder, Jeff Koons, Steve Aoki, and many others at the creative event of the year. Oct 18–20.

Photography, video, graphic design, illustration, and so much more. Everything you need, wherever your imagination takes you.