Scale your business with experiences that customers keep coming back for.
From initial idea, to multi-platform ready assets. Adobe Creative Cloud for teams gets your ideas to market fast. See how Lush took their retail experience to the next level and deployed their solution efficiently and at scale.
In this tutorial, you'll see how to bring your concepts to life.
Discover how Lush used Adobe Photoshop CC to create mockups and Adobe After Effects CC to put ideas into motion.
Lush's story at a glance.
Lush's brand is built on their clear and transparent core beliefs, with innovation at the core of scaling their brand and business around the world. This is how Lush united digital and physical in their retail experience to scale their business.
Lush is an ethical cosmetics inventor, manufacturer and retailer. With more shops opening globally at a high pace, Lush is constantly seeking to improve their retail experiences at scale.
Leveraging technology and innovation, they want to create more immersive, sustainable and inclusive retail experiences to ultimately drive business and brand growth.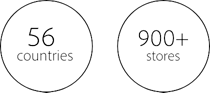 Lush has four key objectives; increase brand sentiment, reduce their carbon footprint, provide a borderless experience for their customers and lastly, improve their business efficiency and processes.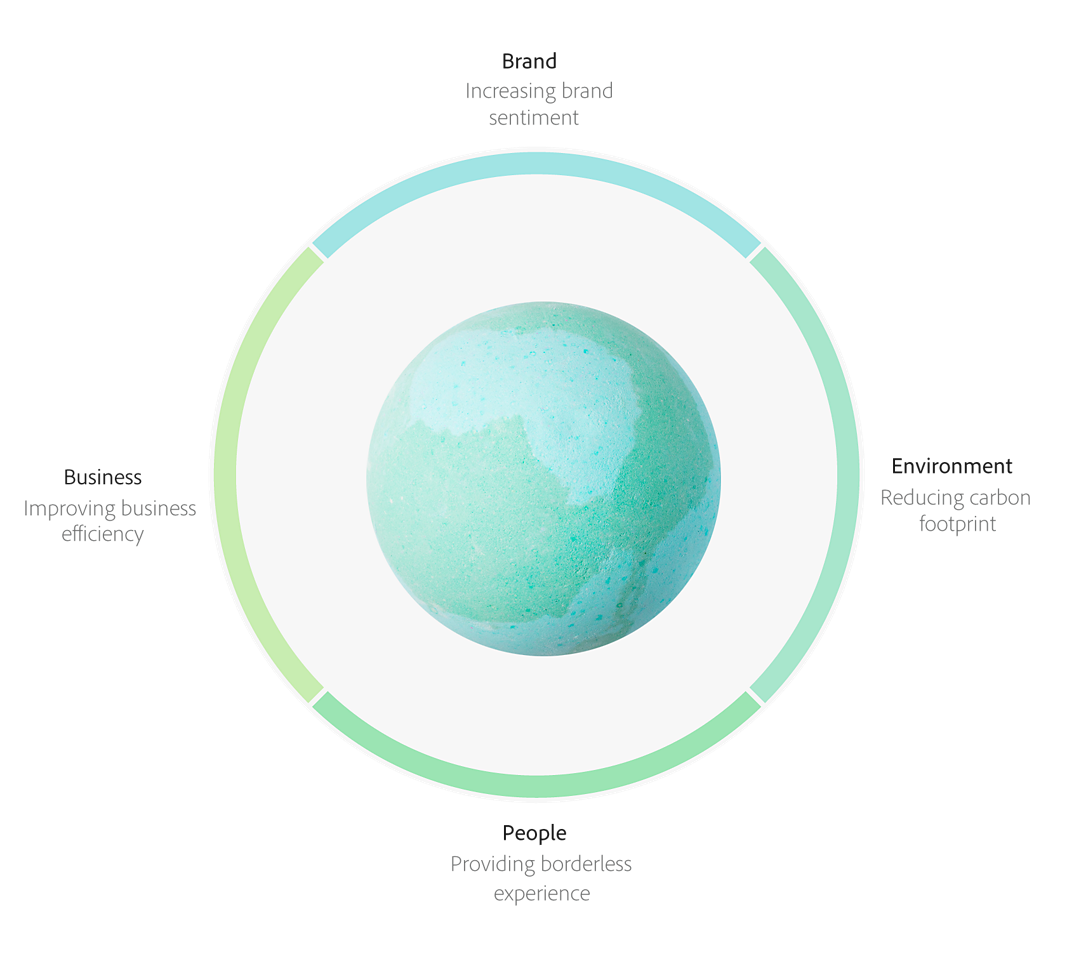 With the challenge and their objectives set, Lush had a creative solution to shape. Using technological innovations as well as the power of Creative Cloud for teams, Lush did this by developing flip-drop and e-ink displays for their shops.
Integrated workflows between apps like Adobe Photoshop, Illustrator, After Effects and Premiere allowed Lush's creative teams to create beautiful content for their immersive new direction.
This has resulted in an experience that allows customers to discover products visually on dynamic screens over reading printed materials.

A faster time to market, improved dwell-time in store and a reduced carbon footprint prove how Lush have achieved both efficiency and sustainability.
Using LED screens than can be updated in real-time and remotely with new assets, Lush are making the most of their store fronts and shop floors. 
All this add up to an even more luscious retail experience for both Lush and their customers.

Now that you're feeling inspired, why not get started with Adobe Creative Cloud for teams?
All plans include the Admin Console for easy licence management, 24/7 tech support, unlimited job postings on Adobe Talent and 1 TB of storage.
* Acrobat Pro, Lightroom and InCopy single apps come with 100 GB storage.