Edit, organise and share your best photos in Lightroom. New Lens Blur lets you instantly create a stunning portrait effect in any photo. And tap into a new streamlined editing experience in Lightroom for mobile.
Buy now to save 20% on Lightroom as part of the Photography plan. Only US$9,19/mo, US$11,49/mo. in the first year. See terms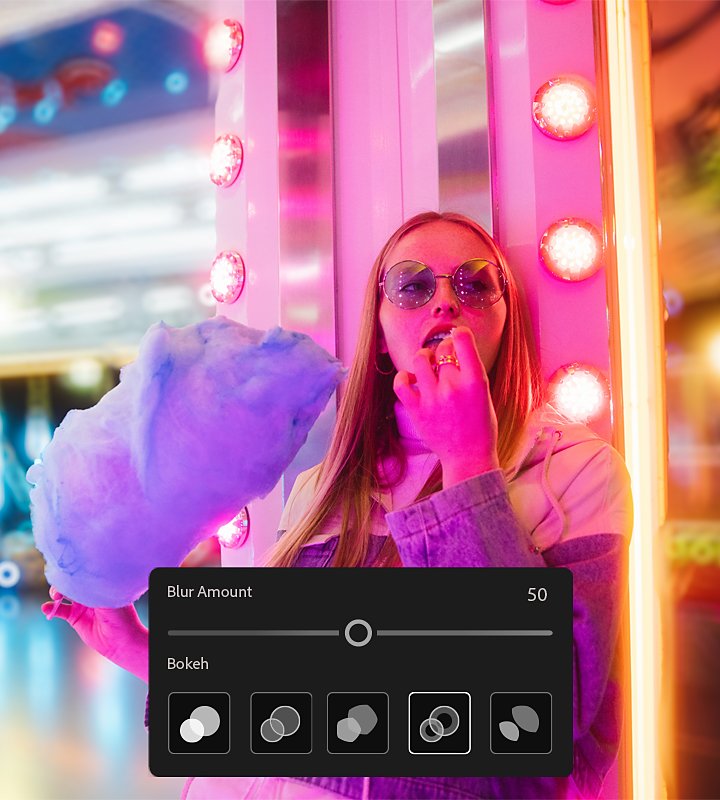 What is Photography Plan?
Photography 20 GB is our best value offer. You'll have Photoshop with all its features, Lightroom and Lightroom Classic. Choose Photography Plan 20 GB at 20% off first year or Photography Plan 1 TB at the full price for more cloud storage.
Pixel level perfection with Photoshop
Work on desktop with Lightroom Classic
Make your images match the moment.
Easy ways to adjust exposure, colour and more let you create photos that capture your vision.
Whether you're using Lightroom on desktop, mobile or web, you can make basic edits to brightness, contrast and more — so you've got the perfect shots to share with friends and family.
Preset it and perfect it.
For a consistent look and feel, let Lightroom do the work with presets. Apply filters in a click with premium presets for every style — and add presets to specific areas of your photo for more focused edits.
Pick up where you left off with Lightroom on mobile, desktop or web — your projects will sync automatically so you're always looking at your latest edits.
Experience informative step-by-step tutorials right inside Lightroom and find even more inspiration from the community in Lightroom Discover.
Get down to the last detail.
Fine-tune your photos with maximum control and precision when you edit with Lightroom for desktop.