Quickly blur the background of your photos.
Highlight the subject of your photo, draw attention to details, and create contrast by blurring the background with our free online photo editor.
Give your photos new focus by adding a professional blur effect.
How to blur the background:

1. Upload your JPG or PNG image.
2. Sign into Free Adobe account.

3. Click the Auto-Remove Background button.

4. Use the blur tools to select and apply a blur effect.

5. Save and download your image.
Make inspired compositions.
Tweak the Amount slide to give your image an extra blurred, bokeh look. Or add the effect to a skyline or sunset shot to create a soft and hazy vibe.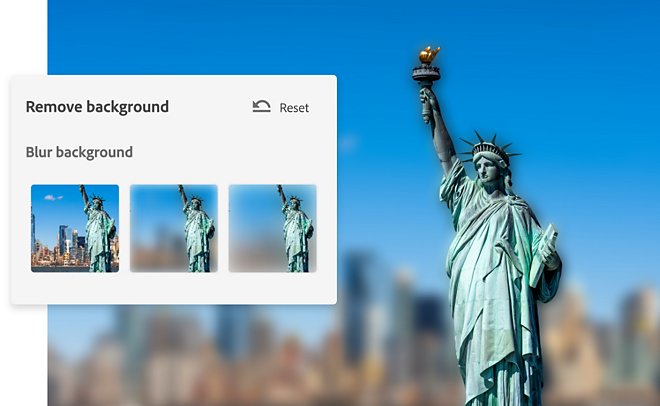 Create unique combinations.
Mix and match filters to transform your photos. Try layering a Vignette effect over your blurred background, and then add a Black-and-White filter to give your image a vintage feel.