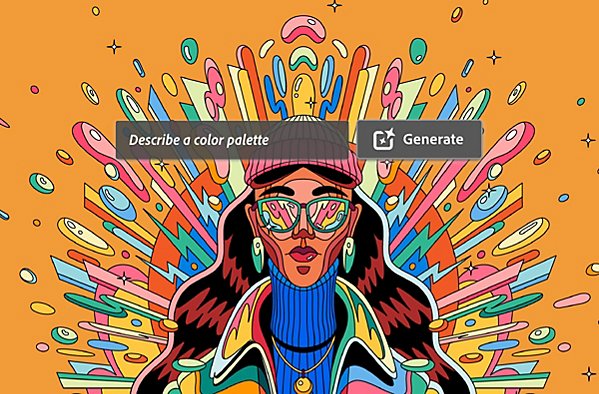 Dream Bigger with Generative Recolor.
Explore every color palette and theme you can imagine in Adobe Illustrator with simple text prompts powered by Adobe Firefly generative AI.
Quickly experiment with color using Generative Recolor.
Whether you're creating product packaging, posters, or artwork, Generative Recolor can help you view color variants of your vector artwork faster. Type a text prompt like "strawberry fields," "faded emerald," or "terracotta desert" and see custom color schemes in seconds.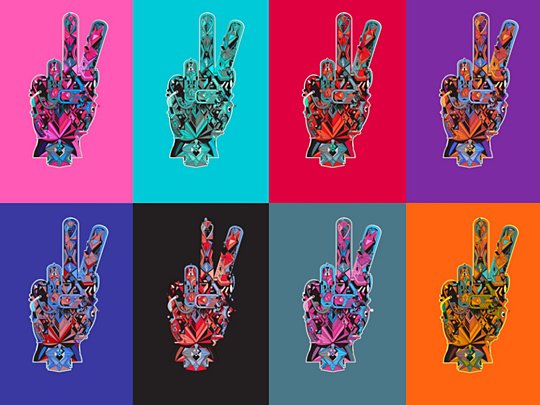 More inspiration, less work.
Explore a variety of colors, palettes, and themes on your artwork without manual recoloring. See how other color options look in seconds instead of hours.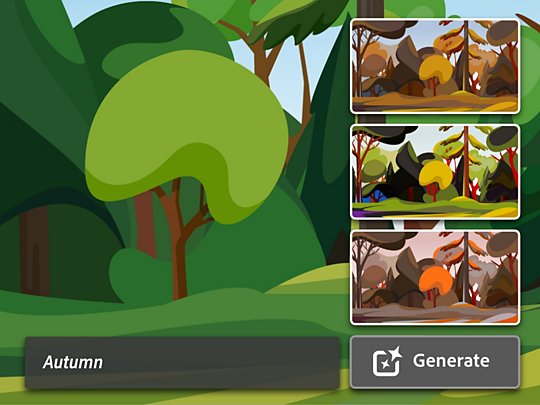 Change colors again and again without losing your original. Try as many Generative Recolor experiments as you want before easily returning to your first version.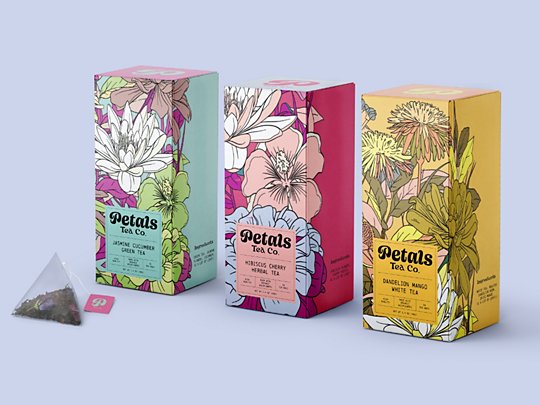 Unique versions for every venue.
Generate different color combinations of any piece so the same design or art looks fresh everywhere you use it from social media to print and online.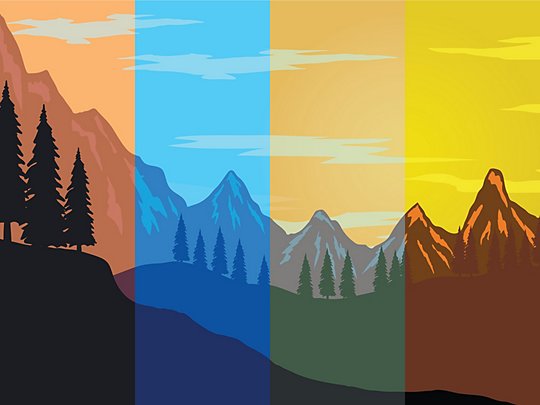 It's your vision and your art. Generative Recolor just helps you bring it to life faster. Experiment and explore with speed so you can create even more.
Questions? We have answers.
Generative Recolor is part of an innovative new suite of AI-powered capabilities powered by Adobe Firefly. It enables you to recolor artwork using simple text prompts to achieve color variations in seconds.
Generative Recolor is available in the Illustrator app. It is available in over 100 languages and is designed to be safe for commercial use. It is not available for users in China.
You can find Generative Recolor in the Edit menu under Edit Colors.
Make sure you have selected the elements you want to recolor first, otherwise you will not be able to select Generative Recolor.
Generative Recolor is a great feature for artists, designers, and marketers. Explore different color palettes for vector artwork, like changing landscape art from day to night. Recolor and moodboard ideas for brand identity graphics, adjust marketing materials to reflect seasonality, and much more.
Use it to recolor any design. Add to your existing color vector artwork by entering a text prompt then click "Generate" to see color variations. Further personalize art or design work by updating the color to reflect a theme or style you want to convey. Or use a text prompt to describe a new palette for your design and quickly see an array of AI generated options.
If you're working with live text, expand it before recoloring. Select your text box, make sure your text has color, then navigate to Object > Expand.
Learn more about Adobe Illustrator and Firefly.
Discover all you can do with Illustrator.
Create vector artwork, logos, packaging designs, web graphics, and much more.
Explore generative AI right in your browser with Text to image, Text effect, Generative Fill, and Generative Recolor models.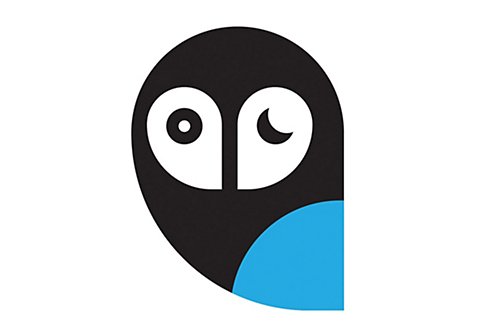 Meet the complete logo design tool.
Meet the complete logo design tool.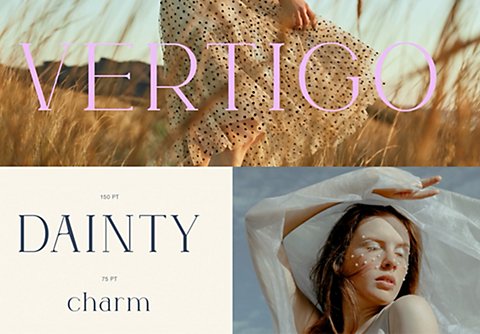 Develop your new favorite font design.
Develop your new favorite font design.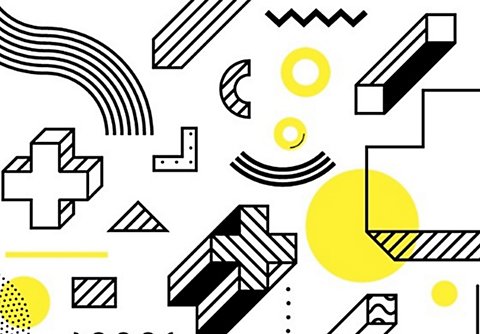 Create inspired, high-quality icons.
Create inspired, high-quality icons.
Create compelling infographic designs.
Create compelling infographic designs.