Convert your PNGs into JPGs in a snap.
When sharing images online, improve 

quality and lower your file size by changing your PNGs into JPG files.
Transform your PNGs into JPGs with our free online photo editor. 
How to quickly convert your image file to JPG.


2. Click Download and a dialog box will appear.

3. Select JPG from the menu and download your file.
Find the perfect file size.
If you need a smaller image, adjust the image quality and compress the file while saving. Smaller files are easier to download and share online.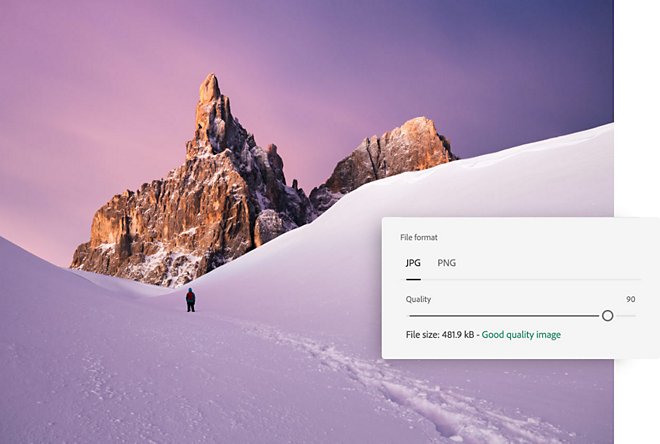 Refine with photo effects.
Before saving your image as a JPG, give it some extra polish by cropping it for social media, using the spot healing tool, or removing a distracting background.