Social media photography for educators.
Social networks are a great place to connect with students and other educators. Learn simple tips for creating compelling social media photos.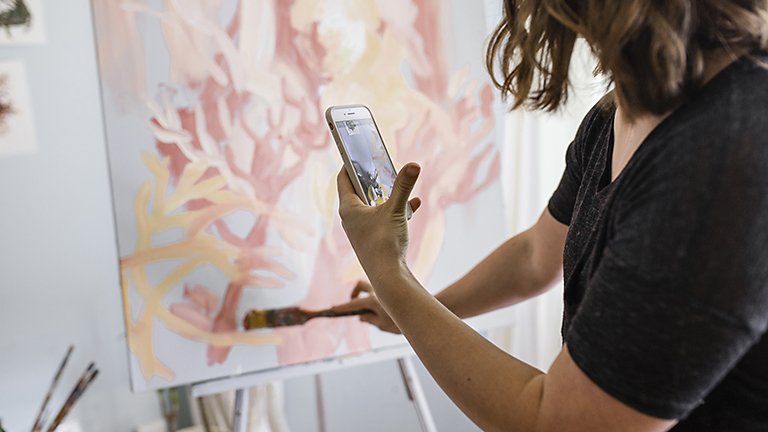 A meme is worth a thousand words.
Smartphones put the world in everyone's pockets and popular online platforms serve up unending content every hour. In these conditions, it can be hard to capture the attention of anyone on social media with just words. But an eye-catching image or a funny meme can help you to get your message across — and connect with discerning audiences. Get a handle on how to create high-quality photos and you'll have an instant leg up on building an online community.
How social media platforms can help educators.
You don't need to be a professional photographer to take beautiful photos. Likewise, anyone — educators included — can use the principles of social media marketing and social media strategy to further their goals. Social media posts can build enthusiasm about the subjects you teach and connect you with other educators who want to share teaching tips and career-related support.
Learn how to leverage different social networks and the ways students and educators connect on them. Then create an education-focused social media account to use specifically for your teaching community. Share photos and social media posts that inspire other teachers and students to keep learning outside the classroom and watch your online community grow.
The best social media platforms for teachers.
If you're not familiar with the wild world of social media, a quick introduction to different platforms can help you to get more comfortable with the medium. Each social platform was created to host a different type of social content. Start with one and get to know it well before moving on to another. Create an account, observe how people interact on it and then start making your own posts.
Popular social media platforms for photos.
There are some social media platforms that are designed specifically for sharing imagery. These include:
Instagram: This platform might best be described as the optimal social media for photographers. That's because Instagram's feed puts the emphasis on images rather than on text. But professional photos are not an expectation on this app. More casual images do just as well, from selfies to inspirational photos or memes that you want to share with your educational community.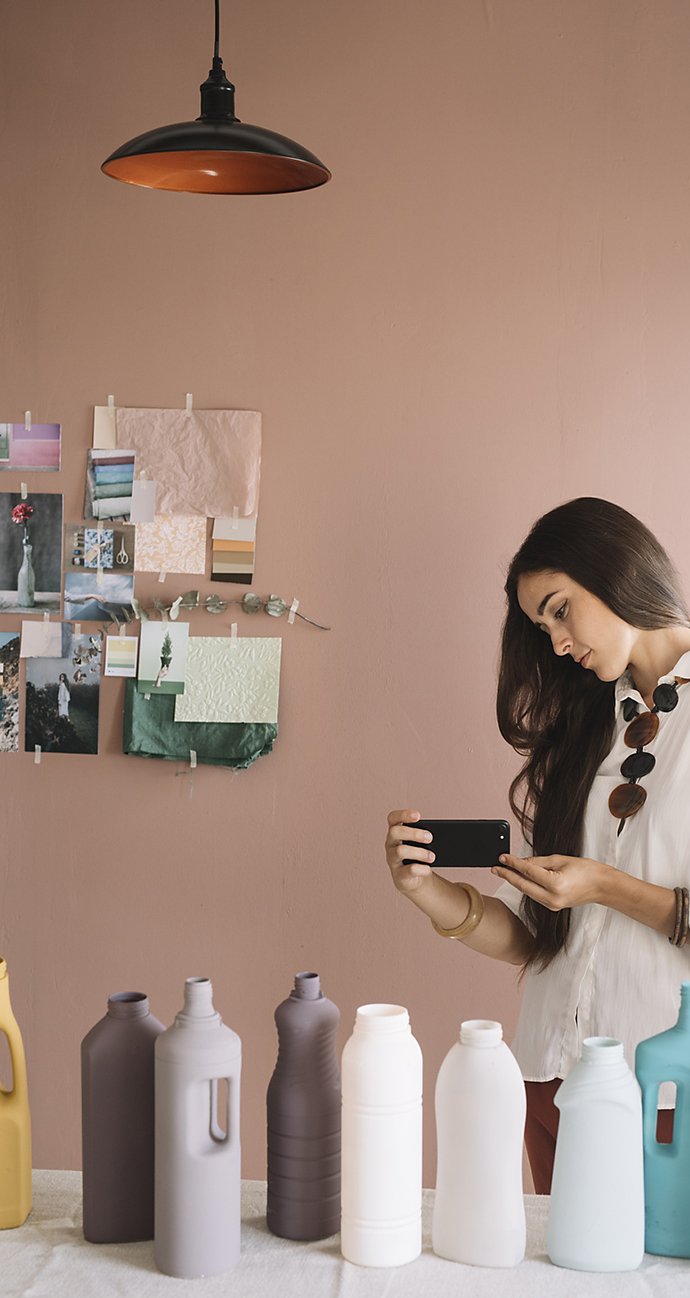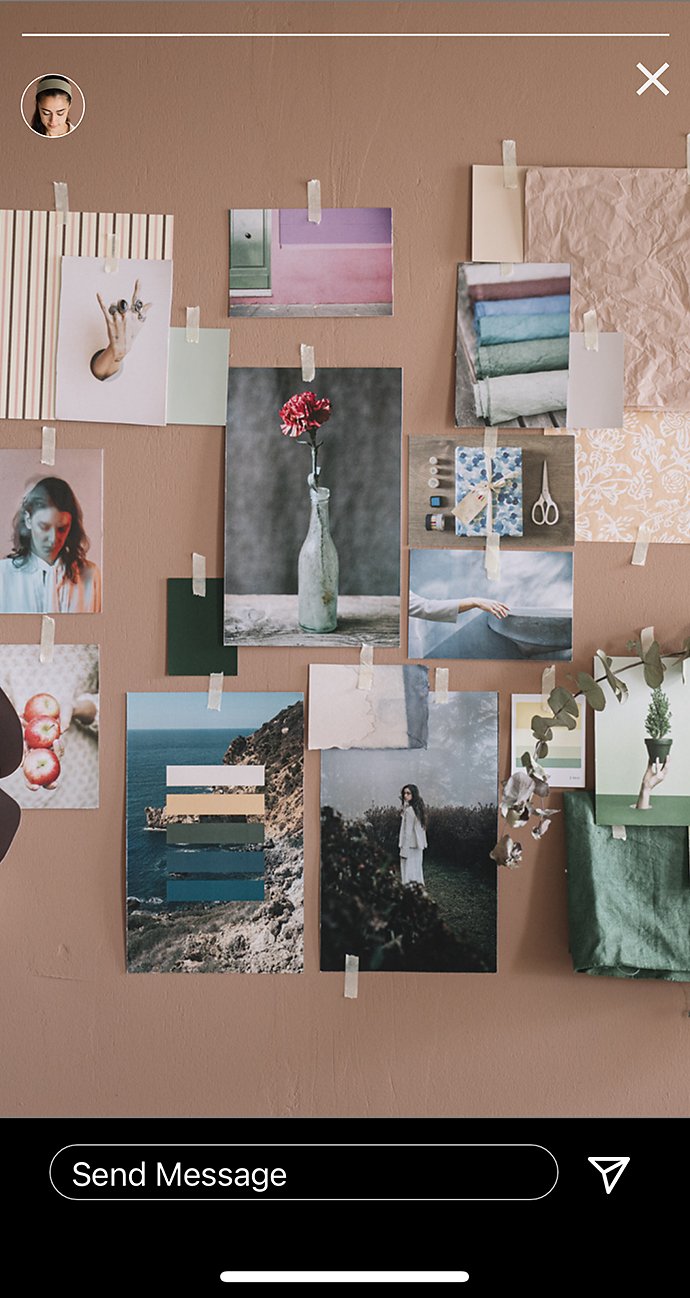 Facebook: This platform can serve as an extension of your education-focused Instagram account and a home base for teaching-related groups or events. It's still a great place for photos and memes too. Plus, you can form Facebook groups based on common interests, detailed events pages complete with RSVPs and pages for each of the classes you teach.
 
Other platforms to explore.
When it comes to short videos, they can live right with your photos on Instagram and Facebook, either as in-feed posts or as Stories. If your videos are 60 seconds or shorter, give TikTok a try to reach new audiences. For longer videos, create a YouTube channel where your friends and followers can watch your content.
Pinterest, another image-driven site, attracts an audience that wants to find and share how-tos and teaching materials. Tumblr accounts appear as their own mini blogs and can help to catalog your content. Twitter is a great platform for opening up a dialogue with other educators in your field. You can post your photos here as well, but Twitter users show up for the discussions, not the images.
To show off creative work or see the work of others, head to Behance. Students of creative arts can create profiles to share their best work here. Similarly, LinkedIn is a space for sharing successes and managing your next career move, whether you're a student or an educator.   
Use hashtags to be seen.
Social media platforms each have different algorithms that determine which posts a user sees when they log in. Typically, only your followers and perhaps some of their followers will see your photos, unless you use hashtags.
Hashtags are tools that help your posts get discovered by people who don't follow you. You can add these keywords or trending phrases to your post to categorise it. When people follow a hashtag, they'll see your content among other posts with the same tag.
Social media photography tips for educators.
Teachers shouldn't be daunted by the task of including pictures in social media posts. All you need to create quality content are good smartphone photos and photo editing software like Adobe Photoshop Lightroom. DSLR cameras are a fun tool to explore if you want to step up your photo game. But high-resolution photos from an expensive camera aren't necessary for social platforms. Instagram photos top out at a 1080-pixel resolution, which you can easily achieve with modern iPhones and Android phones.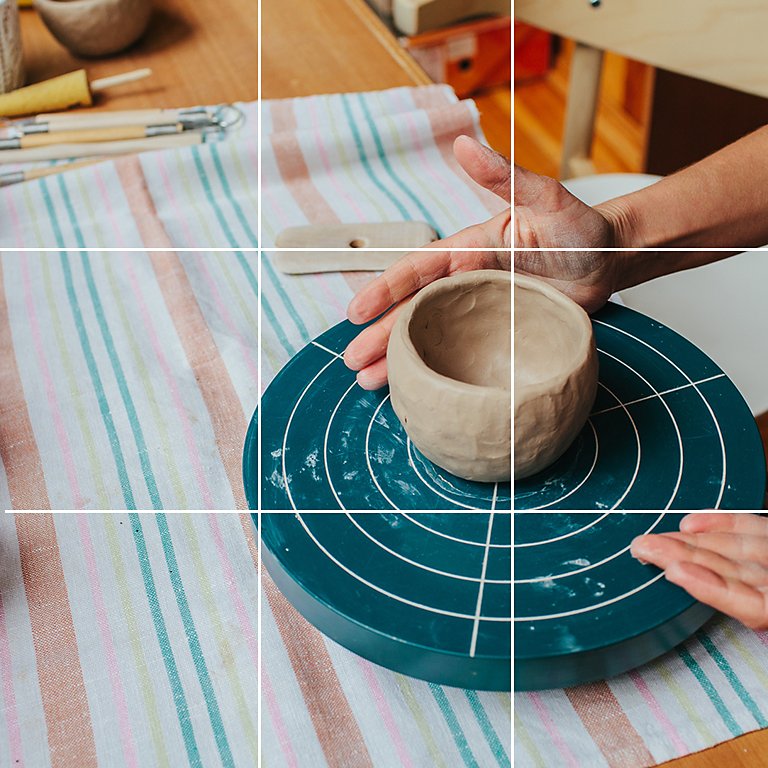 Consider your composition.
Since social media photos are most often viewed on the smaller screens of mobile devices, keep them simple. Compose your shots thoughtfully, balancing negative space and the subject of your photo using the rule of thirds. Most smartphones and modern cameras have a setting that applies a grid to the viewfinder. Enable the grid and then line up important areas of your photo with the grid lines. Perfected composition can change the entire look of a photo and instantly make it more engaging.
Vary your content.
You can use several different types of images to engage your audience. Beautiful pictures of local scenery or seasonal themes can accompany any type of post. And photos with text overlays can serve as funny memes about your field or important class announcements. If you're a teacher, photos of your peers or students taking part in events can help foster engagement. But always ask permission from your students and their guardians before posting photos of them online.
Edit your photos with Adobe.
The key to engagement is to edit your images well, no matter which type of post you're making. Even the best photographers need to edit their images.
Adobe Creative Cloud has the tools to help you to create attention-grabbing social imagery. Use Lightroom on desktop or mobile to edit every aspect of your image, from shadows and highlights to texture and colour. Even save your own presets, which function like customised photo filters. Then hop into Adobe Photoshop for more involved edits, like adapting digital flyer templates from Adobe Stock or making unique photo composites.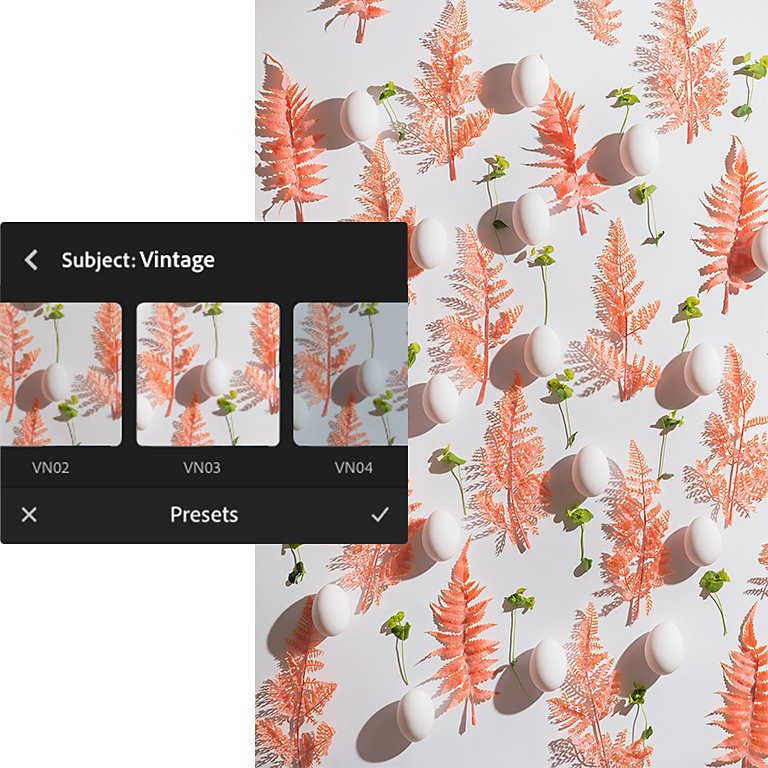 Earn extra credit on your social media posts.
Digital collage can be a great way to turn photos into fun art or digital posters for events to share on social media. Follow these tutorials to learn the basic skills involved in making digital collages with Photoshop.
Cut objects out of your digital photos.
Easily outline people or objects in your photos and separate them  from the background. Use this technique to lay your subject onto a new background or to save elements for use in a collage.
Make a digital photo collage.
Make digital photo collages  to capture the attention of students or other teachers on social media. Add text to create digital flyers or announcements or simply show off visual elements to accompany your social posts.
Outstanding photography can work wonders for an educator's social media presence. Edit some new photos for your personal profiles to get the hang of it and then create something special to share on an account aimed at your students or educational community.
Explore related creative projects and topics…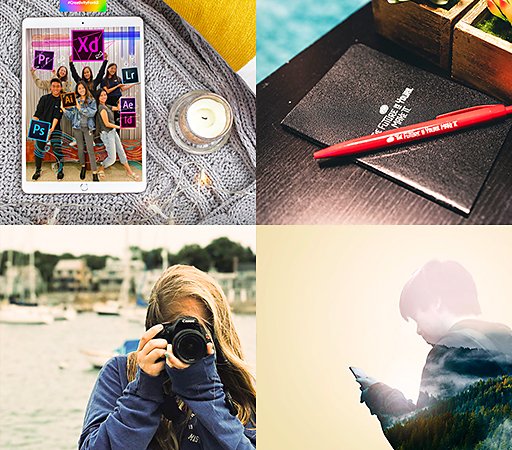 Shaping the future. One student at a time.
Adobe Ambassadors and campus clubs make it easier to get started with Creative Cloud.

Get the apps on all your devices.


Access the latest version of all the apps.
Students get all apps for the price of a single app. 
Creative Cloud for students and teachers 
Get 20+ apps, including Photoshop, Illustrator, and lnDesign. Save over 60%.
---
HK$148.00/mo* HK$408.00/mo
For the first year, then HK$228.00/mo after that.
Check eligibility