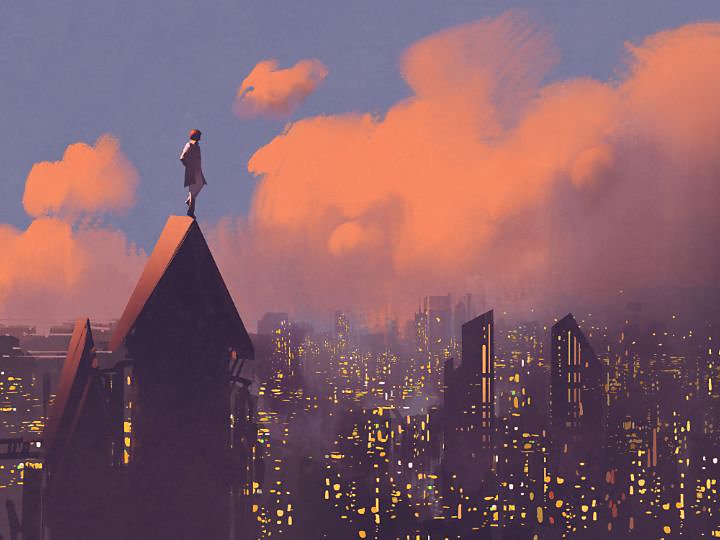 Adobe Photoshop vs. Procreate: How Photoshop enhances creativity.
Learn why Photoshop is the industry standard for graphic design, photo editing, and digital art.
Why is Photoshop unique among image editors?
Photoshop offers powerful tools for photo editors, graphic designers, or anyone who wants to create or modify an image.
Features like layers, Smart Objects, and vectors allow you to edit any element without reducing image quality.
Photoshop integrates seamlessly with Creative Cloud apps for other types of creative projects like illustration or video editing.
How is Photoshop different from Procreate?
Photoshop is the graphic editing software of choice for professional artists, beginner hobbyists, and everybody in between. This feature-rich program offers a wide range of tools for digital painting, photo manipulation, and image editing — paired with intuitive workflows for a gentle learning curve and limitless creative potential.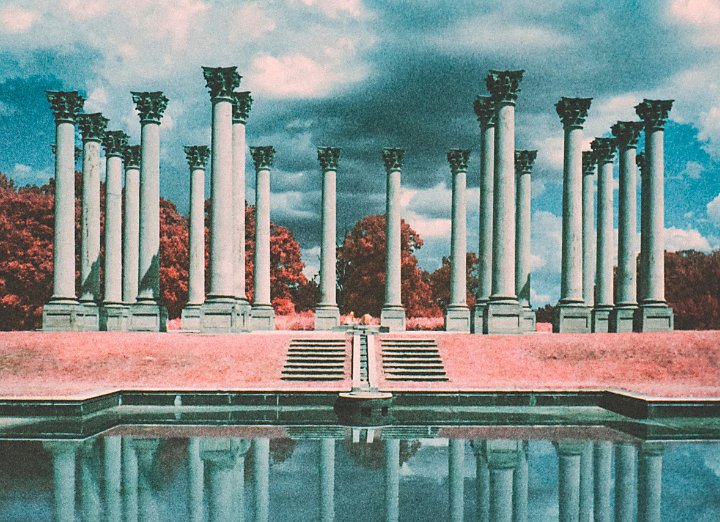 With advanced tools for web design, digital painting, image editing, and digital illustration, it's no surprise Photoshop is a household name. Photoshop is the perfect application for a variety of creative projects, whether you're working in Windows or on a Mac.
Your subscription to Photoshop gets you more than just continual software upgrades direct from Adobe. You also gain access to learning resources and step-by-step in-app tutorials so you can learn how to use new features and develop a more seamless workflow. If you need an even more robust toolset, you can subscribe to the Creative Cloud Photography plan for access to Adobe Photoshop and Lightroom, or the Adobe Creative Cloud All Apps plan of over 20 creative apps.
Enhanced tools for digital artists
Choose from numerous Photoshop brushes and drawing tools you can use to bring any artistic vision to life. If you're using the Photoshop iPad app, you can customize your Apple Pen to enhance your hand-drawn illustrations. And if you still need more options, it's easy to download new brush sets directly from the Brushes panel.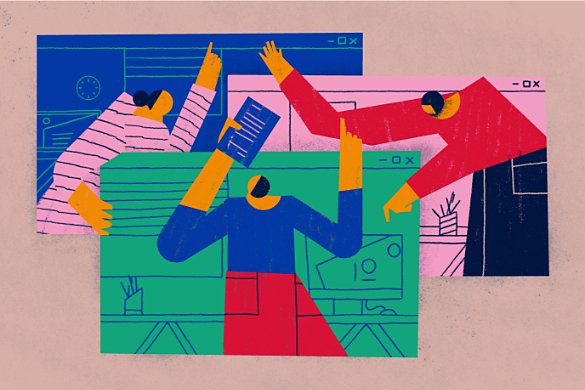 Explore the powerful Photoshop toolkit.
In Photoshop you can edit one layer at a time — laying down dozens or hundreds of precise changes on top of one another. Each layer you add can be individually edited, resized, and adjusted to fit your vision. And if you designate a layer as a Smart Object, Photoshop will save every pixel to preserve image quality through multiple edits.
Photoshop is unique among editing applications because it allows users to work with vector graphics in their designs. These mathematically created objects maintain their resolution and visual clarity no matter how much you scale them up or down, making them perfect for icons, logos, and other designs that might appear as small as a business card or as large as a billboard.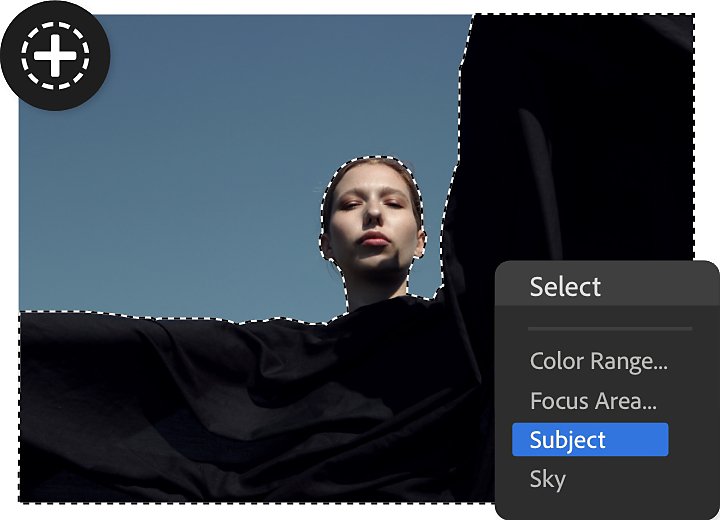 Adobe's artificial intelligence and machine learning technology Adobe Sensei can lend a helping hand in Photoshop to save time and streamline your workflows. Sensei can analyze your photographs to make selecting and masking more accurate or help you identify and isolate elements on similarly colored backgrounds.  
Make use of the full Adobe Creative Cloud collection.
Photoshop subscribers can leverage the power of Adobe's family of photography, design, and video apps by upgrading to a Creative Cloud All Apps plan. Creative Cloud gives you access to programs including Adobe Lightroom, Illustrator, InDesign, Premiere Pro, and more to help you turn any vision into a reality.
Want to touch up a picture in Photoshop before you use it in a poster layout in InDesign or retouch some video frames from a Premiere Pro film project? Creative Cloud programs are designed for compatibility, so it's easy to import files from one project or export them into another.
Your Creative Cloud subscription includes Adobe Fresco, a digital drawing app that offers the world's largest collection of raster and vector brushes. Sketch with your stylus to create your masterpiece, then import it into Photoshop to touch up colors, combine with other images, or add adjustment layers to make nondestructive edits that are completely reversible.
Your Creative Cloud subscription comes with useful mobile and tablet apps, offering you access to the same feature set optimized for mobile devices. Plus, Creative Cloud documents save your work across devices, so what you start on your iPhone or iPad can be finished in the desktop version without missing a beat.
Creativity is more fun with friends. That's why Creative Cloud Libraries makes it easy to organize and share colors, logos, character styles, images, and other creative elements with your collaborators. You can even invite others to edit your work directly through Photoshop. 
Whether you're creating a logo for your business or touching up family photos to make sure everyone looks their best, Photoshop and the Creative Cloud family give you the power to make exceptional art. 
Not sure which apps are best for you?
Not sure which apps are best for you?
Take a minute. We'll help you figure it out.
Take a minute. We'll help you figure it out.