Celebrate originality with pride photography.
Whether it's a Pride parade or just a special moment between friends or partners, capture the spirit of LGBTQ+ pride through pictures.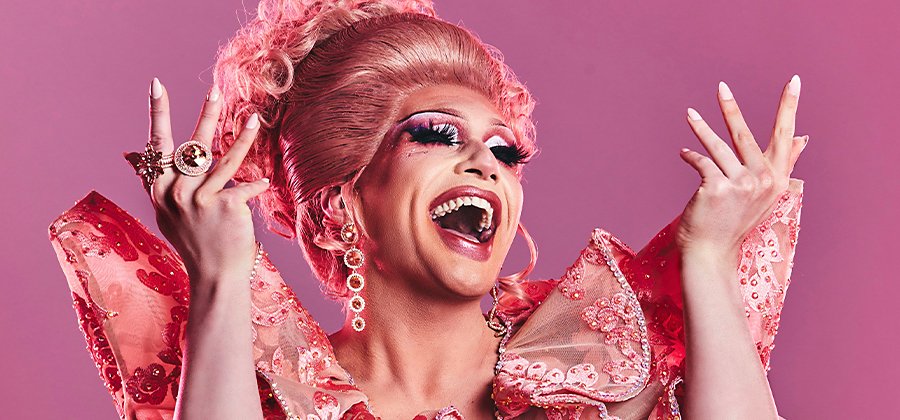 Capture pride and joy.
Every June, LGBTQ+ people in the United States observe Pride Month as a reminder of the struggle for acceptance and a celebration of the freedom to express themselves. Pride photography distills that spirit into images that tell stories and evoke powerful emotions, whether they're commissioned portraits or candid shots snapped at a Pride event.
"Not only is it visual history, but it also builds empathy," says photographer Bronson Farr. The joy of being authentic should shine through with pride photos while also highlighting the life and love of people in a historically marginalized group.
"It's all about showing that bond we're capable of," says photographer Rob Woodcox. "And giving our community a moment to shine."
The origins of Pride Month.
Pride traces its roots back to the gay rights movement of the 1960s. It commemorates the Stonewall Riots of 1969 in New York City — a galvanizing moment in the fight for equality. Police raided popular Greenwich Village bar the Stonewall Inn — a landmark place of refuge for the LGBTQ+ community — and arrested the staff for serving liquor without a license. The sweep caused a public uproar, where hundreds of people protested against the treatment of the bar's patrons.
In response, there was a march to honor the original demonstration set for June 28, 1970. It was originally named the Christopher Street Liberation Day March as a nod to the epicenter of the LGBTQ+ community in New York City, where the procession started. Similar events happened all over the country. A day before the New York City march, LGBTQ+ people in Chicago held the first march dedicated to the events of Stonewall as the climax to their cities' weeklong events of remembrance. Public demonstrations advocating for equality for the gay community also occurred in Los Angeles, as well as a "Gay In" in San Francisco at Golden Gate Park.
These events sparked a larger movement for equality. The term gay pride came about during the time of these first melancholy one-day marches, before they transformed over the years into the joyous month-long event that has become an international celebration of diversity and individual freedom.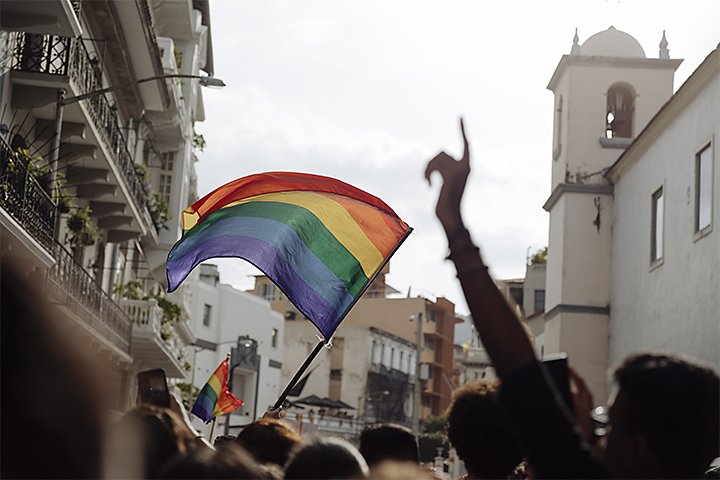 Types of pride photography.
Photographers can capture the feeling of individuality that encapsulates Pride in a few different ways:
Self-love
Solo or personal pride photos give the subject an opportunity to show the world who they truly are. If you're new to pride photography, keep in mind that the authenticity you're trying to capture only comes from a place of comfort. "When it's about self-love, it's all about whatever makes you comfortable. Whatever makes you happy. Celebrating that moment through a photograph, whether it's through fashion, nudity, or whatever," says Woodcox.
Before you shoot, think about the story you and your subject want to convey. Ask questions to gain a better understanding of the look and feel they want. "The process is always the same," says Farr. "Understand the subject, then plan the shoot while leaving room for inspiration — but also, have some intentional moments planned."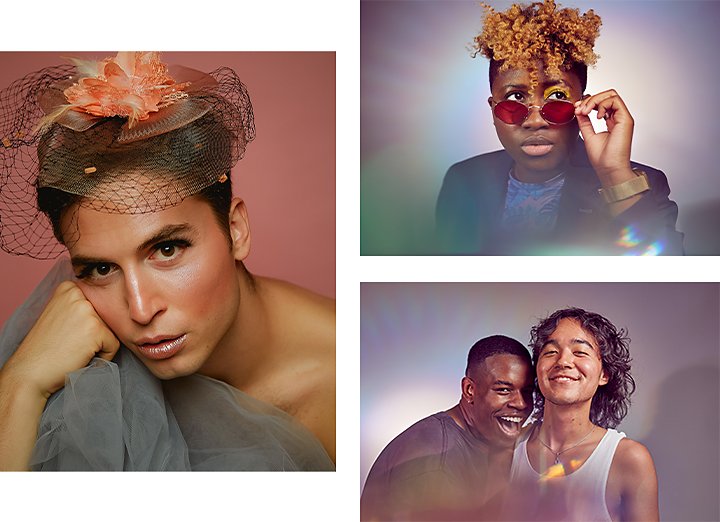 Coupling

Photoshoots of romantic partners highlight the love between gay couples. Like solo shoots, they rely on clear, upfront communication and a high level of trust and respect between subjects and photographer. "It's good to just check in with both people, or if it's a group shoot, gather all the people involved and ask, 'What are your limitations? What are you comfortable with? What's your goal from this?'" says Woodcox.
The rapport you establish with your subjects will show up in your images. "I might plan a night out, so I can get to know how they interact with each other, because that's going to make them more comfortable with me," Woodcox says. "And then, when we do the actual photoshoot, I get way more authentic results because we feel more at ease around each other."
Once you begin to specialize in pride photos, you may shoot a particular project for a firm or client. Since these photos are often in the public eye, you may not have the same creative license as you do in a personal shoot. Ask process questions of yourself and of the stakeholders to alleviate any issues that might pop up. These chats can also give you important guidance on the creative direction. "It's all about defining, 'What are we trying to get out of this interaction?'" Woodcox says.
Create a moodboard of all your references to align on what works for your client and what doesn't. Pride photography has a lot of influences, from pop culture to glamour photography and portraiture, so gain inspiration from these — and the community around you — if you get stuck.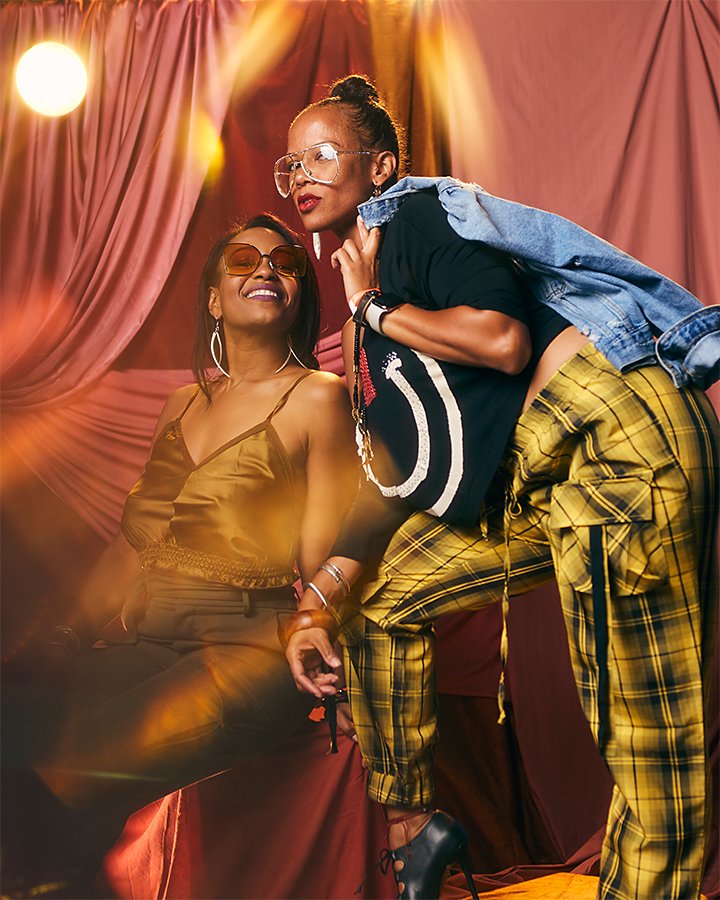 Pride events
Pride parades and celebrations offer photographers the opportunity to capture distinct characters, witness intimate moments between loved ones, and experience the joy and excitement of being yourself. But you can't shoot without a plan. Capturing an event requires preparation, as well as adaptability to ensure your shots are something to be proud of.
Before you shoot, consider how you want your photos to look, then create a shot list to help keep you on track. When you get in the field, don't be afraid to change angles, find different light sources, alter your frame, or whatever else comes to mind to create stunning photos. The shot list is there as a guide, not direction, so don't be afraid to let inspiration take over.
Keep your head on a swivel so you don't miss the dynamic, deeply personal, and joyous moments you can capture at a Pride event. Snap a pic of the individual parade floats or use a wide-angle lens for a shot of the entire crowd. Document moments of connection from far away with a telephoto lens to capture a sweet moment without intruding. Find a bridge or balcony to get an elevated view of the action.
As with street photography, ask your subjects' permission before you capture their image. Or, when it comes to shots taken at a distance, track down your subjects and introduce yourself. Not only is this a best practice for photographers, but it also demonstrates respect to the LGBTQ+ community for sharing their experience. "Giving that person their agency back is such a great gift in the queer community because so much of our agency has been taken away," says Farr.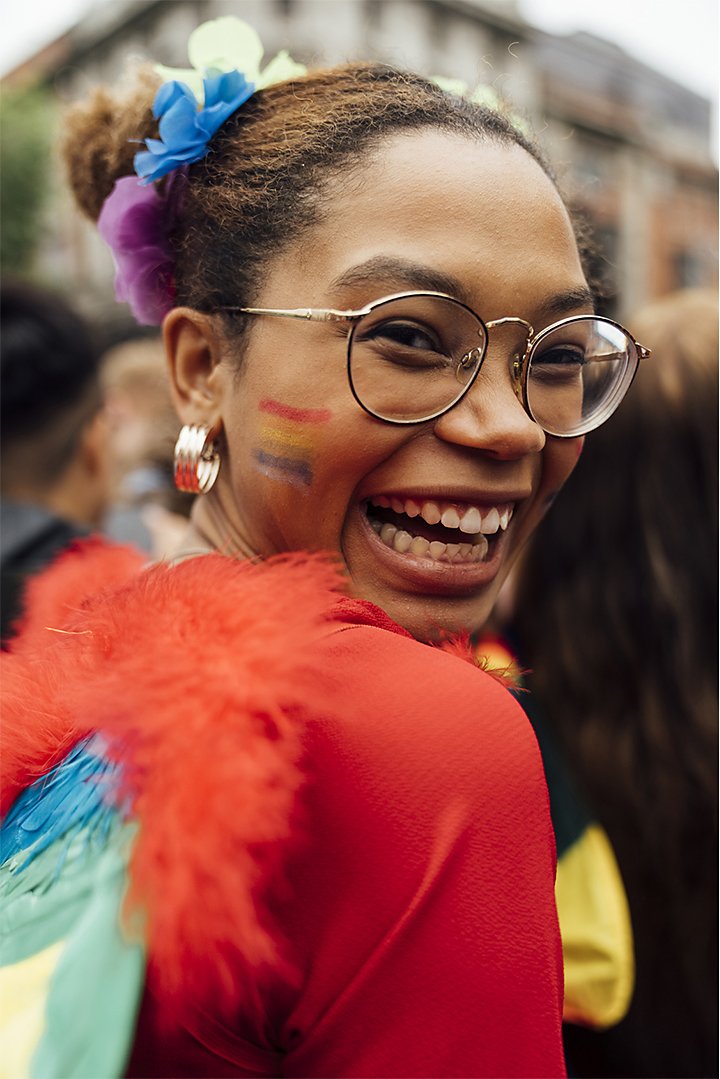 Best practices for pride photography.
Follow these tips to make your pride photos pop.
Keep the right kit.
Depending on the type of shoot, gear up accordingly. For solo or couple shoots, bring a tripod to steady your shots and some props that resonate with your subjects' story. In the field, pack only what you need so you're not too distracted to take candid shots. But bring a few different lenses so you can capture wide-angle, midrange, and close-up shots.
Try to pose your subjects in different and dynamic ways to create a sense of intimacy in your photos. While professional models may know exactly how to move in front of the camera, it may be many subjects' first time at a photoshoot — they will likely require more direction. "When you give people an activity to do in a session, the moment starts to become more authentic and raw," says Woodcox.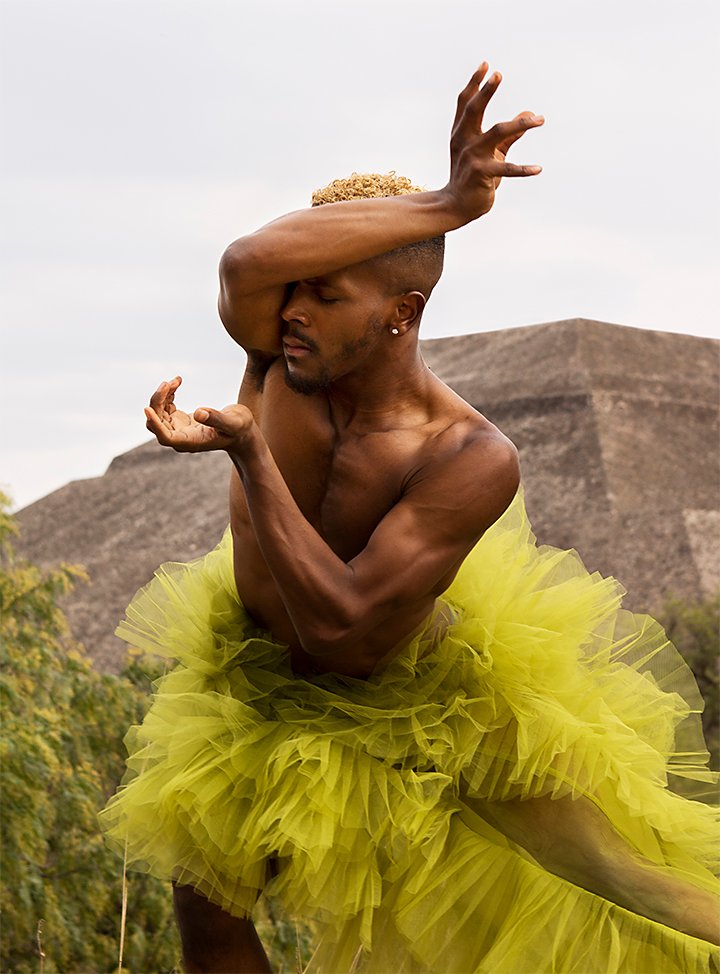 Shine a light.

Alter the lighting of your photos to create different tones, moods, or atmospheres. Shoot a Pride event midday to create a dazzling high-contrast image that encapsulates the joy of Pride, or snap a pic at dusk or twilight for a more low-key, moodier shot.
Be open to creative exploration.
Give yourself some grace. Photography, like Pride itself, is all about individual expression, so don't be afraid to experiment and push yourself — even if you aren't satisfied with the results at first. "You're not going to get it right a lot of the time. And that's okay," says Farr.
Respect the community. Far too often, gay people have felt like "some kind of animal in a zoo," says Farr. Showing your subjects in a positive light humanizes the story of LGBTQ+ folks and helps them take back control of their narrative.
Be proud of your shots.
After your shoot is over, whether it was at an event or in the studio, you can polish your images to ensure your shots hit your creative goals.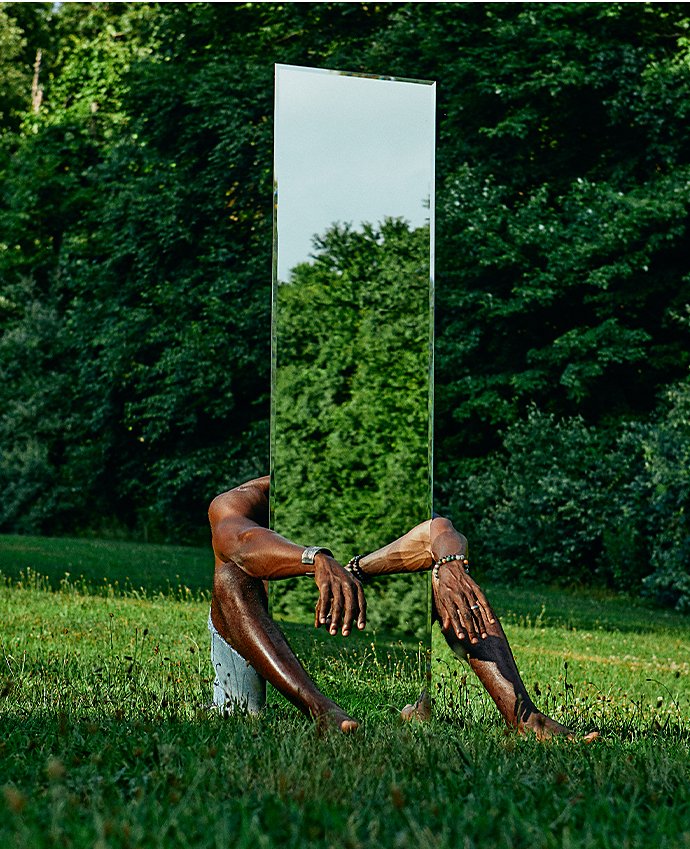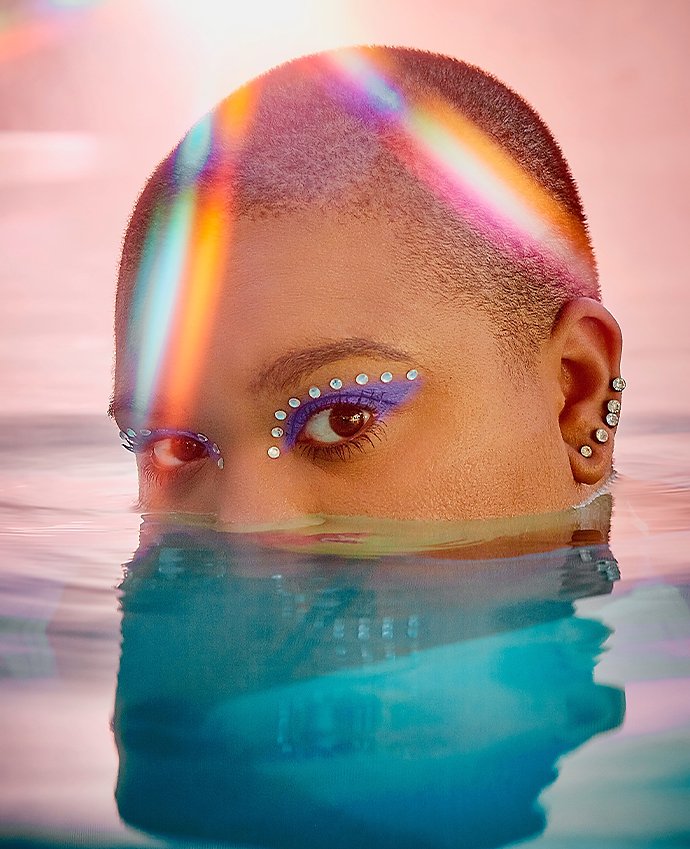 AI-powered content tags in Adobe Photoshop Lightroom make it simple to find and edit whatever photo you need, even if you've taken hundreds. Choose from different Lightroom presets to give your shots an unforgettable look. Or tweak and adjust the presets to your liking, and then save those adjustments for future use. You can also perform batch edits to save time by applying the same adjustments to many images at once.
A great photo can be a window into someone's life or even a glimpse at their true self. Pride photography not only tells stories and raises awareness about different struggles, but also uplifts, energizes, and even validates members of a vibrant community. So go ahead and express your own creativity by helping others express themselves.
You might also be interested in…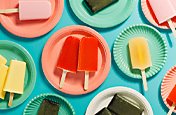 Lightroom plan
Edit, organize, store, and share photos from anywhere.
7 days free, then NIS 35.00/mo. 
Photography
Get Lightroom, Lightroom Classic, Photoshop, and 20GB of cloud storage. 7 days free, then NIS 35.00/mo.
All Apps
Get the entire collection of creative apps and more.
7 days free, then NIS 185.00/mo.