Switch to genuine Adobe apps
Adobe Genuine Service has identified unlicensed Adobe apps on your device. Continue creating and avoid security risks by getting genuine Adobe apps. Adobe provides a 10-day grace period to resolve this issue with significant discounts on replacement apps.

Take advantage of our best available offers, over 40% off regular prices. Not ready to buy? Try genuine Adobe apps free for 7 days and continue with a discounted subscription.

Step 2: Uninstall unlicensed apps
Remove unlicensed apps from your device. Make sure you have purchased replacement apps before uninstalling so you don't lose access to exclusive discounts.

Step 3: Install genuine Adobe apps
Install genuine Adobe apps to access your apps and always get the latest updates.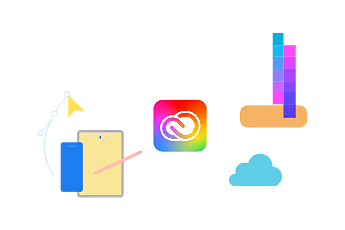 Get genuine Creative Cloud today
Includes 20+ creative apps for photography, design, video, illustration, document management and more. We have plans with special discounts. Find one that's right for you.
Unlicensed apps may include security vulnerabilities and harmful malware that can put your work at risk. In an effort to block fraudulent activity and help safeguard your machine, Adobe may disable the identified unlicensed Adobe apps.
 
Only genuine Adobe apps offer these benefits
Genuine Adobe apps give you the latest features and functionality, ongoing access to support, and the latest
security updates.
Creative tools designed for both desktop and iPad
Need to create on the go? Start on iPad, smartphone, or tablet, then open and continue working on desktop.

Automatic saving in Adobe Cloud Storage
Your files in Adobe Cloud Storage are saved while you're working on them, so you can share your designs to the web, desktop, and iPad and invite teammates to comment.

Have questions or need help? We're here for you
Contact Adobe Support now at (0800) 917-6453 or start a chat.

Photography. Video. Design. UX. 3D and AR. Creative Cloud has everything you need, wherever your imagination takes you.