Make a lasting first impression with a professional letterhead.
Polish communications and strengthen brand recognition with custom letterhead design.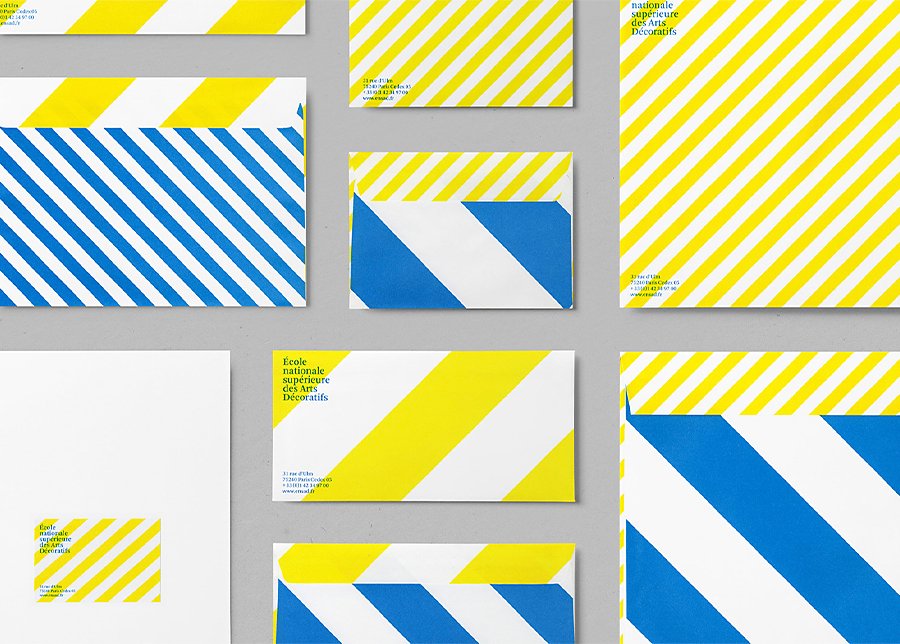 The case for company letterhead.

It may seem old-fashioned, but using a custom letterhead is valuable when it comes to establishing a small business as a professional organization or even for rebranding a larger company. Every letter or memo, printed or digital, that touches your team or your audience should be in line with your brand identity. Consistent brand presentation can increase revenue by up to 23%.
 
Before you design your letterhead.

The building blocks for your letterhead are your color palette, company logo, and the fonts and type styles you've established. Pull design ideas for your letterhead from your website, business cards, and other marketing materials — or design a unified approach for all of them at once. Everything your team puts forward should have a cohesive look. If you don't have these elements established yet, your team can start there.
Develop a visual identity.
Brainstorm your purpose and position as a company and commit to a clear brand identity. A well-defined personality for your company, accompanied by a visual language expressing that personality, is essential to setting your business apart in the marketplace. To ensure marketing materials such as business cards, presentations, and promotional products (like stickers or packaging) stay consistent with that established visual identity, create a brand kit. This will help build efficiencies into your team's workflow by organizing and establishing guidelines for your graphic design elements.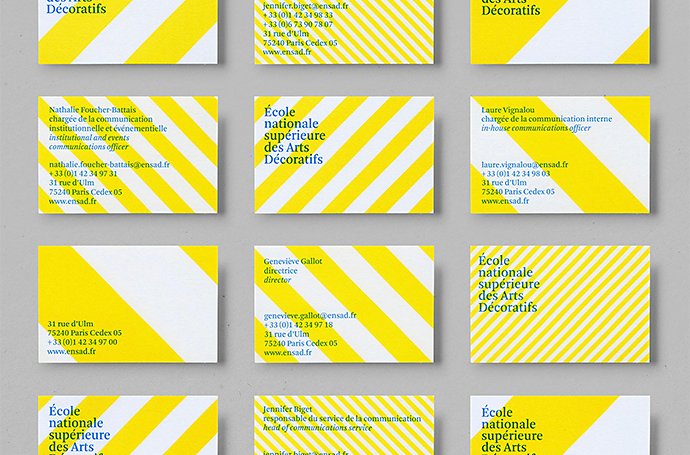 Elements to consider in letterhead design.

Choose a standard page size.
In the United States and Canada, standard letter size is 215.9 by 279.4mm, or 8.5 by 11 inches. Many other countries use a standard letter size called A4 (210 by 297mm, or 8.27 by 11.7 inches).
Try creative logo placements.
The typical letterhead has a logo in the upper left corner of the page. Your team may want to differentiate your design with an artistic layout that weaves in your logo and other design elements more creatively, like this brand identity stationary set or this minimalist mockup.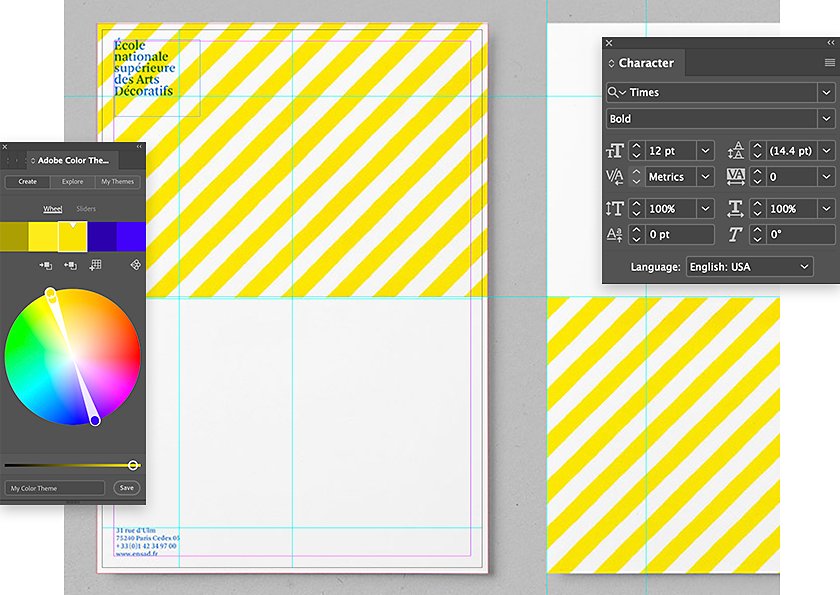 Select colors and fonts carefully.
Choose colors and fonts in harmony with your brand guidelines, so your letterhead matches your other marketing materials. Make it easy for your audience to read important information, like email addresses and phone numbers, by ensuring good color contrast and text spacing.
 
Pick an appropriate paper stock.
Once it's time to put your letterhead out into the world, think about what kind of information different paper qualities communicate. A thicker, high-quality paper adds weight to your message, literally and figuratively.
Create a basic business letterhead with this tutorial.
Download these starter files to practice setting up a printable letterhead and envelope in Adobe InDesign — part of Creative Cloud for teams. Then use the customizable letterhead template and create your own design with your colors and logo.
 
A little inspiration goes a long way.
Browse Behance to see stylish letterhead design projects shared by professionals around the world, like these mock-ups for a photographer, an airline, a real estate firm, and a production company.

As your letterhead and other branding elements evolve, you need to be able to share them with your team, giving everyone easy access to the correct versions. Creative Cloud Libraries in Creative Cloud for teams makes this simple. You and your teammates can share the latest assets across all your apps and devices, so the whole team can stay in sync and work more efficiently.
More topics you might be interested in…
Find creative ways to grow your business.
CUSTOMER STORIES

See how Adobe customers are building great experiences with Creative Cloud for teams.
Choose your Creative Cloud for teams plan.
All plans include the Admin Console for easy license management, 24/7 tech support, unlimited job postings on Adobe Talent, and 1TB of storage.

Your choice of one Adobe creative app such as Photoshop, Illustrator, lnDesign, or Acrobat Pro.*

Get 20+ Adobe creative apps including Photoshop, Illustrator, InDesign, Adobe Express, XD and more.

* Acrobat Pro, Lightroom, and InCopy single apps come with 100GB storage.