Capture the view with cityscape photography.
Angles, lines, curves — cityscapes are teeming with photo opportunities. Capture the hustle and bustle of a metropolis with these tested techniques.
What is cityscape photography?
Cityscape photography is a form of landscape photography, but the landscapes in question are elements of a city.
Often, these photos are shot with the goal of capturing the skyline of the city.
Vantage point, framing, lens choice, and perspective all play a part in creating a compelling image.  
The components of a good cityscape photo.
Work, life, and everything in between happens in cities. They're alive with activity. The cityscape can be clean, dirty, soft, sharp — it all depends on where you find yourself.
Whether you're trying to capture the austere beauty of a building skyline, exciting architecture, or everyday life on the street, there are some tried-and-true elements that create an interesting cityscape composition.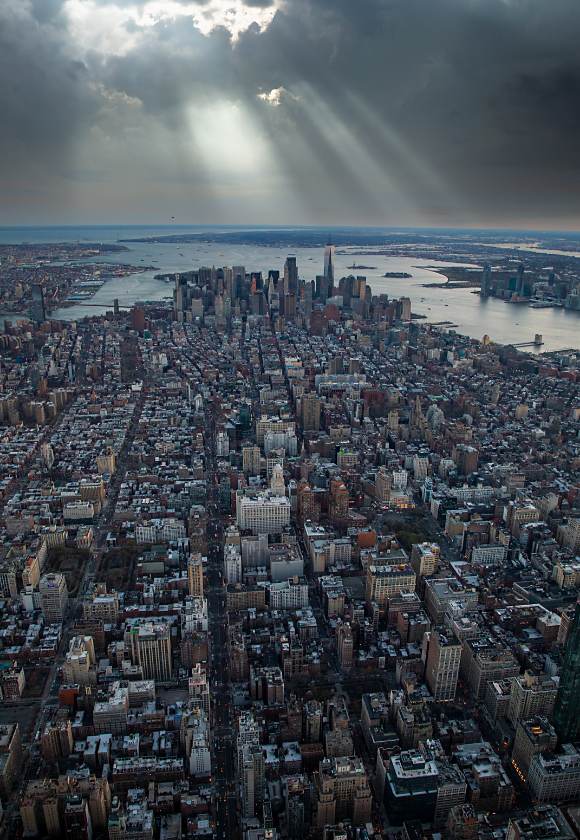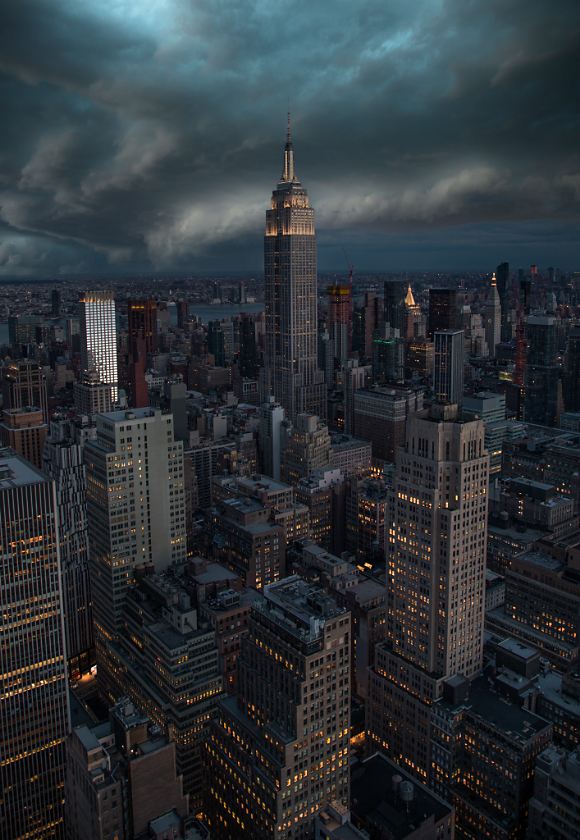 Images by Michael Santiago
The primary component of a good cityscape photo is that it captures an interesting urban setting. That could be a skyline, a street view, a tall building, or anything that catches your eye. Being attentive to your surroundings and your subject matter is where good photography begins.
However, if you're a beginner and want to start figuring out your own cityscape style, here are some places where you can get started: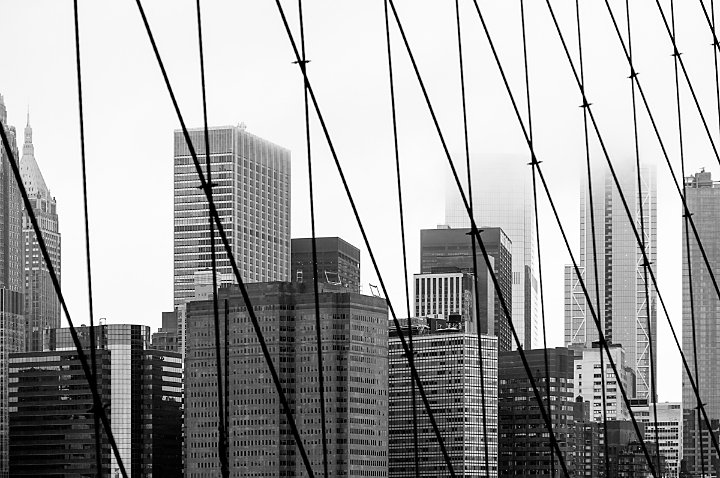 Capture a reflective surface like a river, skyscraper windows, or statues.
Take a photo with massive depth of field, capturing an entire landscape with people, buildings, city lights, and nature all intertwined.
Paint light trails from lights at night from long exposure.
The sky is a major part of your composition, as it often acts as the frame for the city. Photographer Michael Santiago frames his photos around sunsets and skylines: "Sky is the big thing for me. I ask myself, 'What kind of sunset am I shooting?' and 'How can I make that a meaningful part of the shot?'"
Photography tips and techniques for powerful city photos.
Before diving into techniques, it's good to know what kind of gear you might need for good cityscape photos. You can take high-quality cityscape photos with minimal equipment, but you'll probably want a lens that lets you go with a wide-angle or full-frame shot. A lens with a focal length of 24–70mm is a great one to start with, as it lets you decide where in the foreground or background you'd like to focus.
"A 24mm wide-angle lens gives me just a good range of wideness to capture more, while a 105mm gives me a good zoom if I want to shoot close," says Santiago.
You'll also want a tripod, especially if you're shooting closer to the end of the day or near sunrise. Being able to keep your camera stationary is essential because you'll often be shooting at low shutter speeds to capture more light at darker times of day.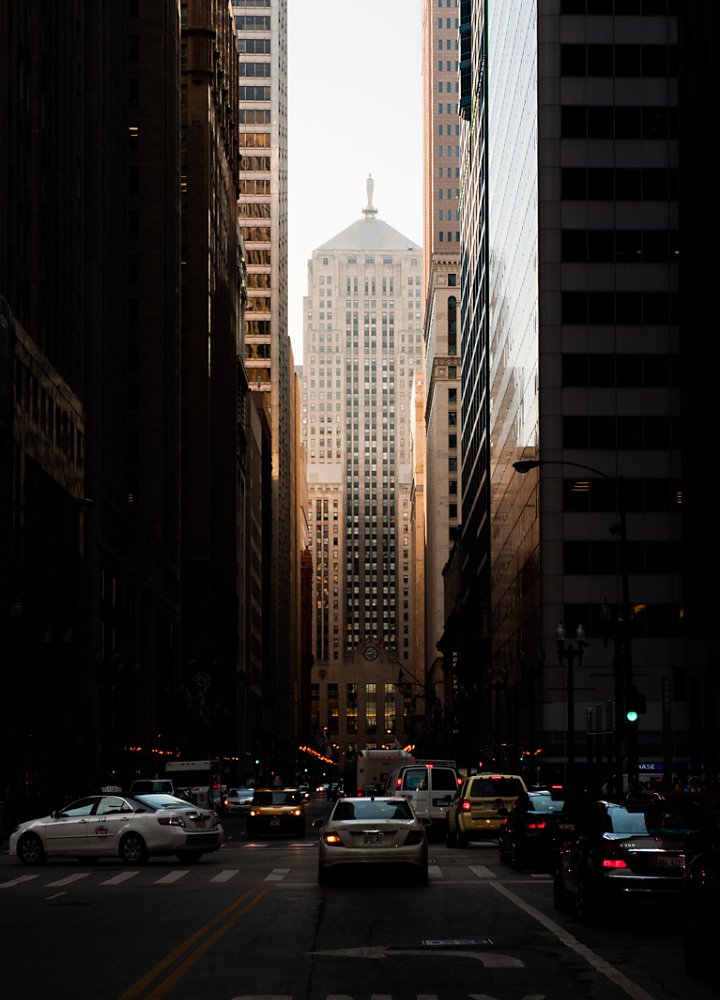 Framing and vantage points.
When you're photographing something with the scale of a city, you have to think very carefully about your framing and where you need to go to achieve it.
The art of framing is about controlling what appears in your photos and removing what you don't want. Many photographers focus on symmetry and common themes within their city skyline photos. "You want everything to fall in line," says Santiago. "You don't want unevenness in your frame."
Think about lines and shapes present in the photo and how they work well together. The great thing about cities is that if you don't like what you have, wait five minutes, and thanks to vehicles and people moving and light changing, you'll have a different composition.
Framing is what you see behind the lens, while vantage point is determined by where you place the camera. Depending on where you position yourself, you'll see different perspectives, angles, and vistas within the city. Here are some examples of vantage points:
On top of a bridge looking down
Street level, looking up at the sky
The top of a building, looking at the horizon
Any one of those vantage points will offer a different perspective and a different frame, which is where a photographer can really start to sing.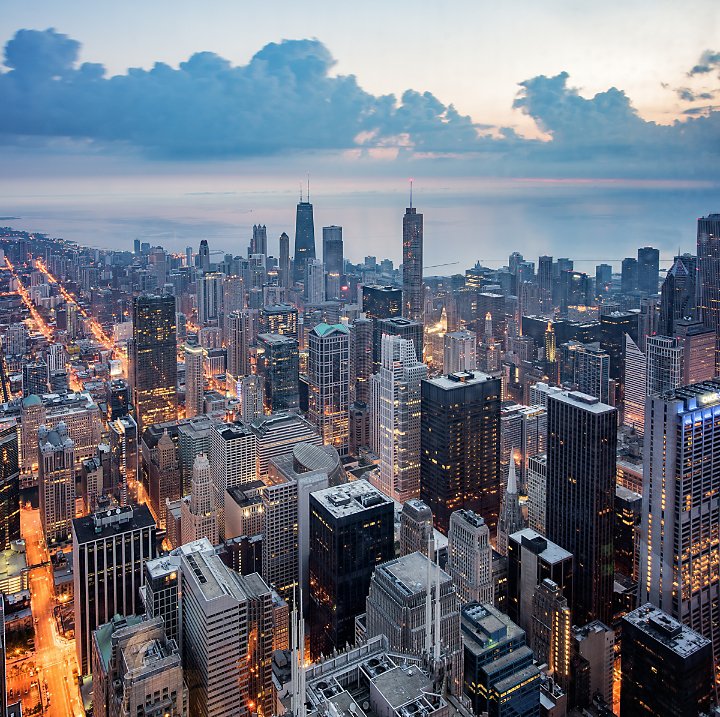 Depending on the time of day you're shooting, your photographs will have a different tone and feel. Because you're often including the horizon or a skyline, the sun's position in the sky will generate different shadows and highlights based on what time you shoot.
Many photographers love shooting at golden hour, the time just after sunrise or before sunset, because of the warm reds and other hues it offers. "The light is soft, and you get that contrast between the vivid orange in the sky and the lights of the buildings in the city kind of coming to life — it's a very warm contrast," says photographer Angie McMonigal. There's also twilight, which is often referred to as blue hour, which can give your photos a cool blue hue.
Your camera settings will need to be responsive to time of day — night photography often requires adjusted ISO settings to account for low light situations. But the plus side is that many cities have artificial light sources for you to enhance your images, whether they be window lights, streetlights, or stoplights.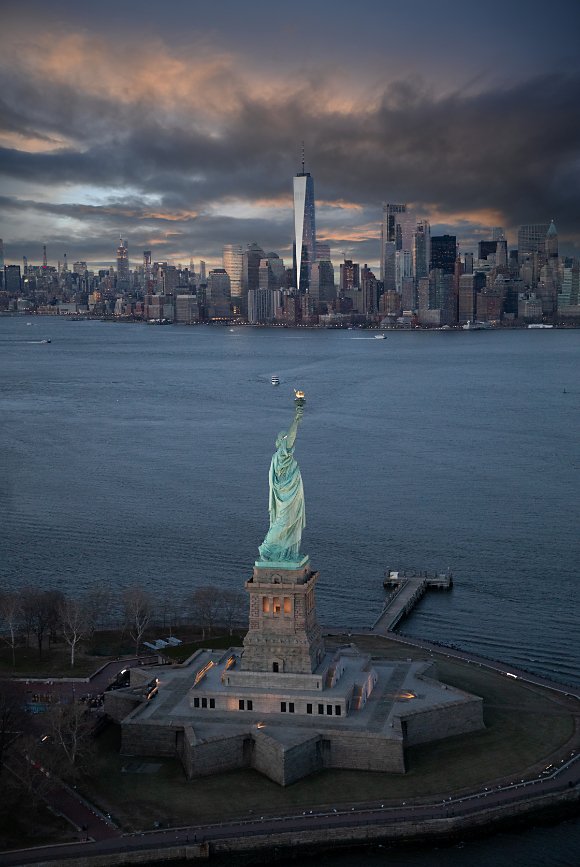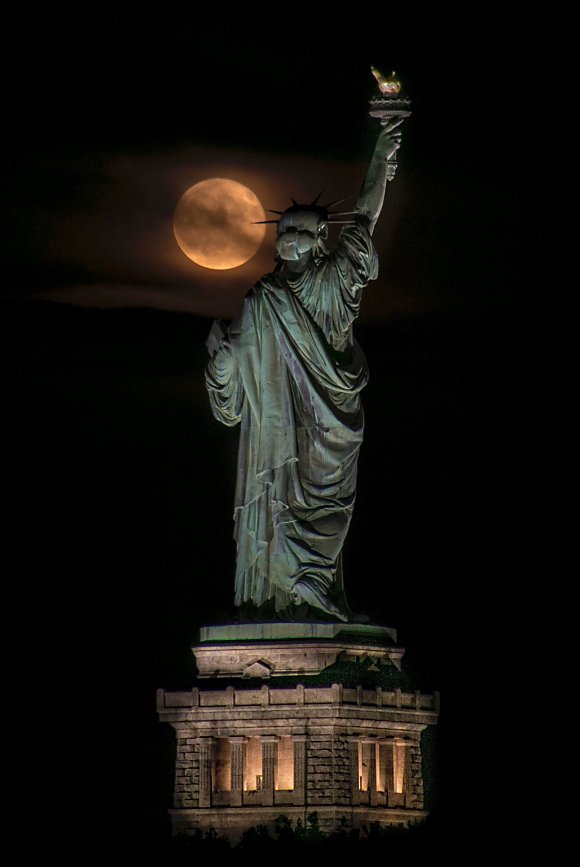 Images by Michael Santiago
Variety when shooting cityscapes.
"I can shoot the Empire State Building from five different locations, and you'll get five different feelings," says Santiago. When you're taking your cityscape photos, explore different viewpoints and perspectives, times of day, and lens focal lengths. If you're shooting at night, try playing with your ISO settings. Because cities often feature bold lines and interesting textures, making minimal changes to your shooting process will result in dramatically different photos.
Different types of shoots will help you better understand your own personal style and what kind of photos you want to take — that's the best path toward improvement.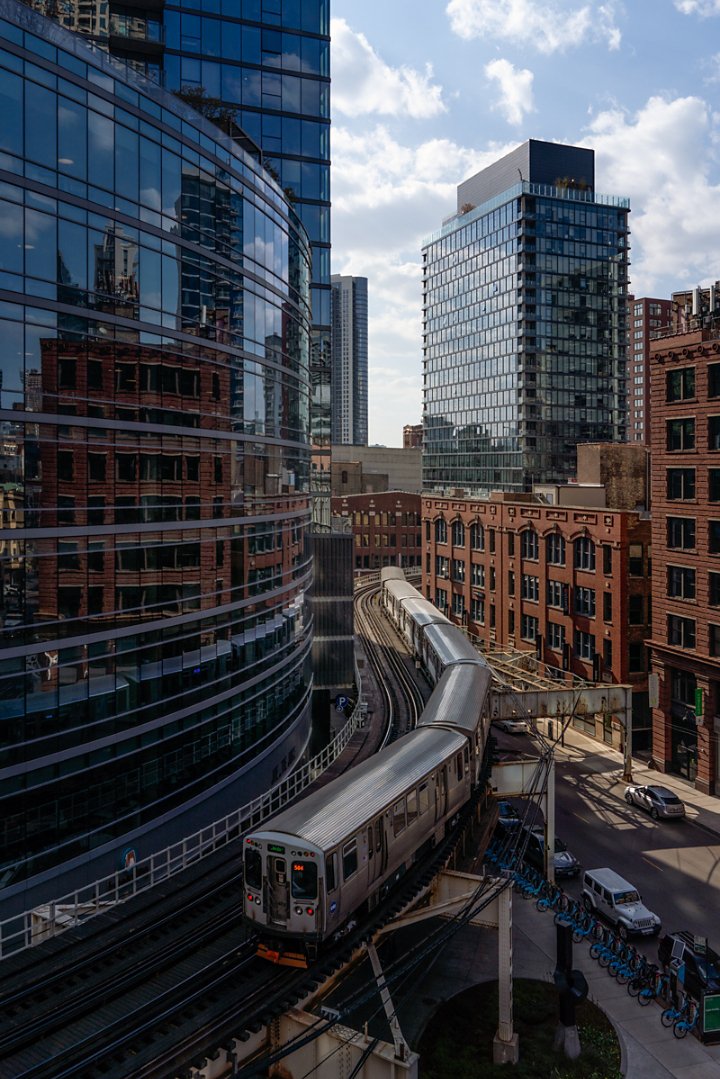 Post-processing for the final touches.
Once you've taken your photos, head to your computer or mobile device to begin editing and adding even more artistic flair to your images. Adobe Photoshop and Adobe Photoshop Lightroom give you the tools you need to clean up your photos or make adjustments to change them dramatically.
For example, you can use the Brush tool in Lightroom to help you isolate areas of the photo where you want to, increasing haze or modifying contrast, shadows, and highlights.
And you can go for heavier modifications as well, like:
Replace or modify the sky using layers, opacity, and color mixing tools.
Use Content Aware Fill to remove distracting elements from your images.
Bring in the Geometry tool to rescue photos that might have errors like a crooked frame or a building line that's askew.
Whether you're a pro or an amateur, Photoshop and Lightroom give you the tools to celebrate the beauty of buildings. Get started on your photographic journey today.        
Not sure which apps are best for you?
Not sure which apps are best for you?
Take a minute. We'll help you figure it out.
Take a minute. We'll help you figure it out.