Get the best movie trailer video templates.
With customizable motion graphics templates, you can create an exciting movie trailer or just a great video.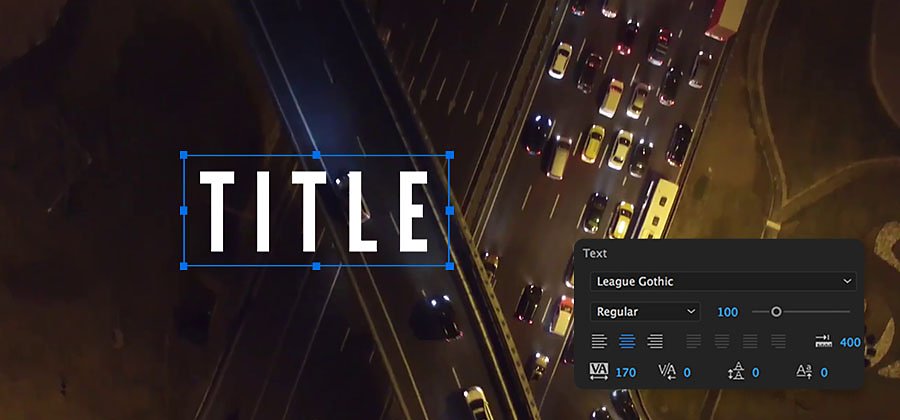 Movie trailer makers don't need to be motion graphics experts.
Whether you have a potential blockbuster on your hands or you just want to upgrade the look of a video for your YouTube channel, you can assemble exciting title sequences with motion graphics templates. Motion designers create these templates — also known as MOGRT files — in Adobe After Effects or Premiere Pro and convert them into single files with easy-to-use customization controls.
After Effects and Premiere Pro templates can help you create anything from a professional cinematic movie trailer to an action-packed slideshow without building a motion graphics sequence from scratch. You can animate titles, add layers, and set still images in motion. And you can save your customized template as its own video template to use later or share with others.
How to use free video templates in Premiere Pro.
First, you can experiment with the motion graphics templates that come included with Premiere Pro. Enter the Graphics workspace and explore the Essential Graphics panel to get started.
Select My Templates and scroll through transitions, overlays, animated title sequences, backgrounds, and more. You can choose from templates built for sporting event coverage or even a sophisticated news background loop with a spinning globe.
Hover scrub (drag the arrow slowly across the thumbnail) to preview the template animations, or try one out by dragging and dropping it onto your timeline.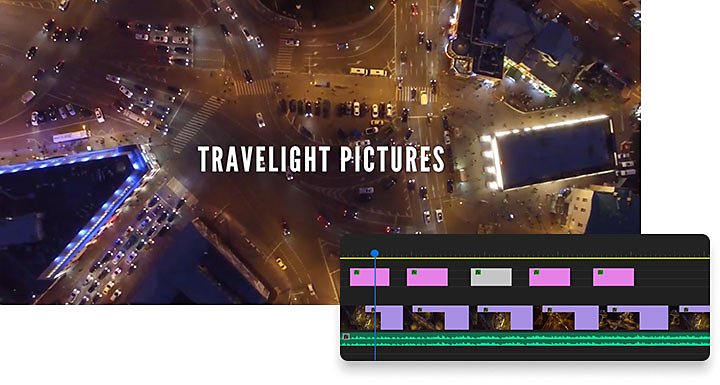 Customize the text with your own titles, credits, or taglines by clicking the text box in the preview window or adjusting alignment, font type and size, color, and angle in the right pane.
You can edit MOGRT files in your timeline just as you would edit other video clips.
Shop premium movie trailer templates.
For templates that include more complex text animation, animated shapes, video footage, and sound effects, you can explore the high-quality motion graphics templates available in Adobe Stock — and you don't even have to leave the Premiere Pro workspace. Just click Adobe Stock instead of My Templates at the top of the Essential Graphics panel. Then type a keyword in the search box and hover scrub templates to see how they move.
Install and customize your template.
Once you find the perfect MOGRT for your project, it's easy to install.
Create a library.
The best way to stay organized is to start organized. Create a library for your motion graphics templates in the Libraries panel in Premiere Pro.
 
Select Windows › Libraries.
 
Click the hamburger icon next to Libraries and select Create New Library from the pop-up list.
 
In the text box that appears, type in the new Library name and click Create.
Add the asset to the library.
To upload a motion graphics template or any file, right-click the graphic from the Essential Graphics panel. Select Copy to Library from the pop-up, and then select which library.
Add your text and customize its appearance.
Once you find it in the Essential Graphics panel, drag the MOGRT into your timeline. Click once on the graphic in your timeline, and you'll see sliders appear in the Essential Graphics panel. Type your replacement title into the text box. Further customize it by dragging the sliders to change the background image or the title's position in the frame.
For more tips, watch a tutorial on how to create your own motion graphics template in After Effects.
Explore just a few of the creative templates available.
No matter your project, you can find a motion graphics template that will help you tell your story. Search for these options on Adobe Stock:
Need a slideshow trailer that demands attention? Check out the Fractured Image with 3D Fly In.
 
Hunting for titles that scream bloody murder? Explore dozens of horror film MOGRTs.


Making an action movie trailer? Try this Chrome Action Title template.
 
Looking for a futuristic, sci-fi vibe? Customize the Glitch GPS Rangefinder Title sequence.
 
Wondering how to capture the grit and grime of your neo-noir crime drama? Try the Grunge and Cracks Animated Texture.
 
Writing a techno-fable, hacker thriller, or cybercrime documentary? Electricity blasting through a circuit board in the Epic Technology Title might be the answer.
 
Classic road movie in the works? Put together a teaser with the On the Road Title template.
 
Finishing up your 1980s period film? Look no further than the Retro Style Neon Text template.
 
With motion graphics templates, the possibilities for your video trailer are virtually endless. Keep looking until you find the right one, and then keep fine-tuning until it tests well — at least among your friends.
Do more with Adobe Premiere Pro.
Make visually stunning videos virtually anywhere — for film, TV, and web.
You might also be interested in…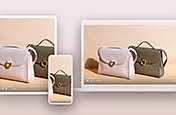 Learn how to make a marketing or product video that helps you increase conversion rates.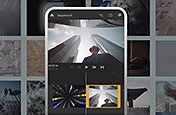 Editing a video on a mobile phone with Adobe Premiere Rush in front of a collage background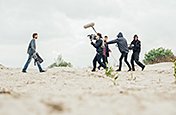 Get Adobe Premiere Pro
Create flawless productions with the industry-leading video editing software.
7 days free, then ₱1,046.00/mo.