Make Instagram Story templates in Adobe Premiere Rush.
See how you can create custom Instagram Stories with the mobile video editor. Resize clips, enhance imagery, add animated titles, and share your videos directly to your social accounts.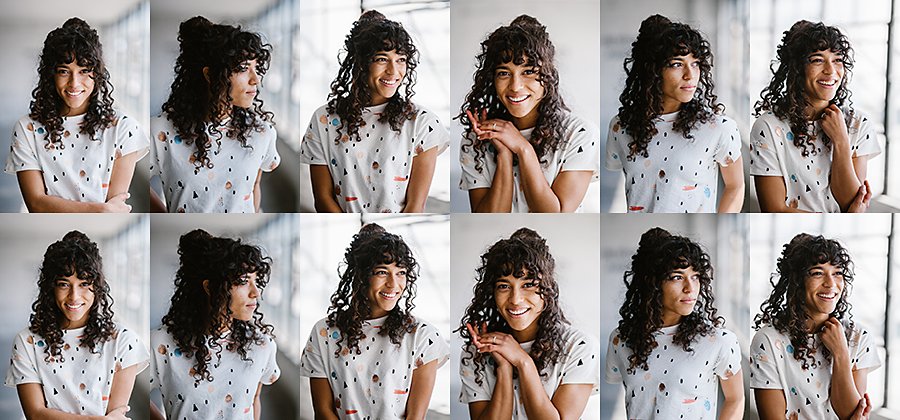 Customize the look and size of your videos for Instagram.
Adobe Premiere Rush is the perfect tool to customize and enhance videos for social media posts — whether you're an aspiring influencer, a small business, or just someone who wants to ​use Instagram Story templates for your Instagram account. Adjust videos to the right aspect ratio, enhance clips with titles and filters, and upload your video straight to Instagram from Premiere Rush. Save your title styles and color settings to use on future Premiere Rush projects. And reuse your videos as Instagram Story templates by adding GIFs, stickers, emojis, drawings, or text in the Instagram app to customize each Story.
All the tools you need to make custom video templates.
Resize and enhance clips.

You can quickly adjust the aspect ratio of your videos in Premiere Rush. Save vertical portrait versions of your videos for Stories and square versions for Instagram posts. Click Transform to zoom in or rotate video clips within the frame. Click Color to adjust lighting and color or apply presets. Click Options and select Create Preset to save your Color edits as a custom preset to use again later.
Achieve smoother Story videos.
Filming new Stories in the Instagram app means your Story (sometimes called an Insta Story) will be cut into 15-second segments, and the cuts will be choppy. To avoid this, you can upload a high-quality video directly from Premiere Rush. This allows you to post up to two minutes of video with precise edits. Instagram will still divide it into 15-second segments, but the flow between segments will be seamless.
Add motion graphics titles.
Add responsive captions and titles created by motion graphics design professionals. Choose from over 25 styles within the app. Click More Titles to browse additional templates in Adobe Stock. Then customize the title style to your liking. Click Options and choose Save Template to save your customized title style for future use.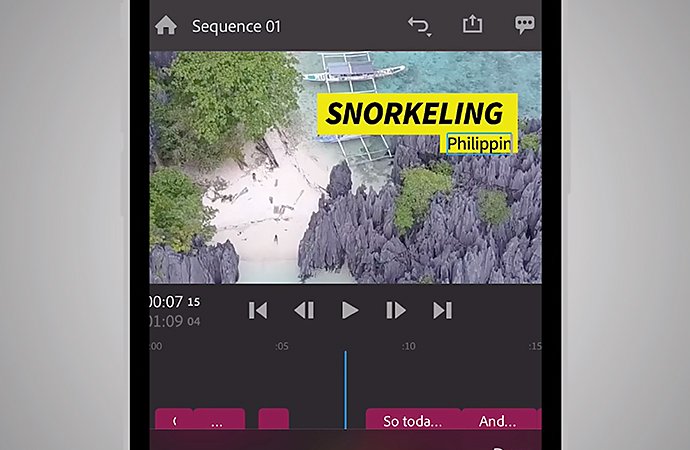 Post to Instagram directly.
Once you've finished editing your clips, upload your video directly to Instagram Stories or other social media platforms by clicking the Export icon in the upper right. Your Color adjustments, audio tracks, transition edits, and more will migrate perfectly into Instagram. Layer on new content in Stories as usual, like hashtags, text, emojis, and stickers.
Resize a video and post it directly to Instagram.
You can begin video storytelling by using Premiere Rush to resize and stitch together clips from your mobile device. Change the aspect ratio of videos to 9:16 for Instagram Stories. Stitch together clips in multiple aspect ratios and adjust each one to match. Export the same video in multiple aspect ratios for use on different platforms. 
Upload videos from your camera roll or capture new footage in the app.
Click the rectangular icon on the bottom bar to change the aspect ratio. Choose Portrait (9:16) for Instagram Stories or Square for the Instagram feed.
Highlight a clip and click Transform to adjust it to fit within your chosen ratio. Hold down on a clip to drag it to a different position on the Timeline.
Click Export to save and then share directly to your Instagram feed or Story.