Use corporate headshot photography to show off professional talent.
A professional corporate headshot displays competence, confidence, and personality. A good corporate portrait builds trust. Learn how to capture professionals at their best.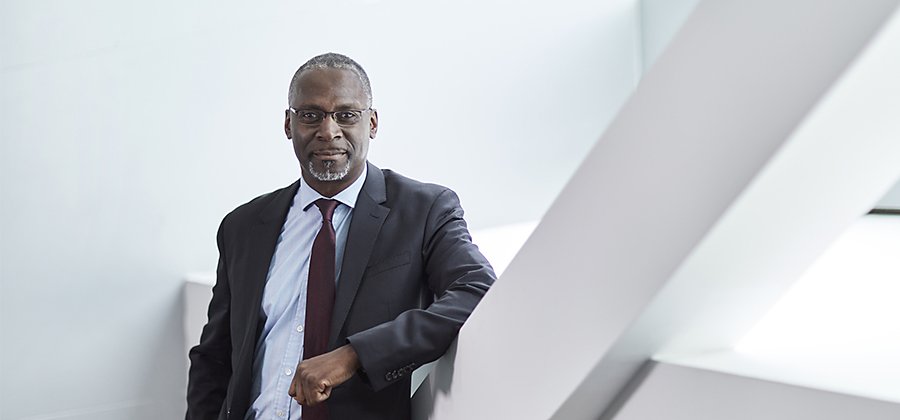 What are professional headshots?
Headshot photography is a subset of portrait photography. Like all portraits, headshots say something about their subject. Business headshots go a step further to emphasize confidence, competence, and the personality the subject brings to their work.

"I feel like a good headshot these days has become the new handshake," says photographer Aaron Lucy. "It's a representation of the person that is designed to create trust and give a sense of the person's personality online."

Nearly everyone in the business world needs a headshot. Company websites often have an About page that shows off their team. Professionals on the lookout for work or to forge new connections need a profile picture for LinkedIn. Actor headshots can help performers land a role.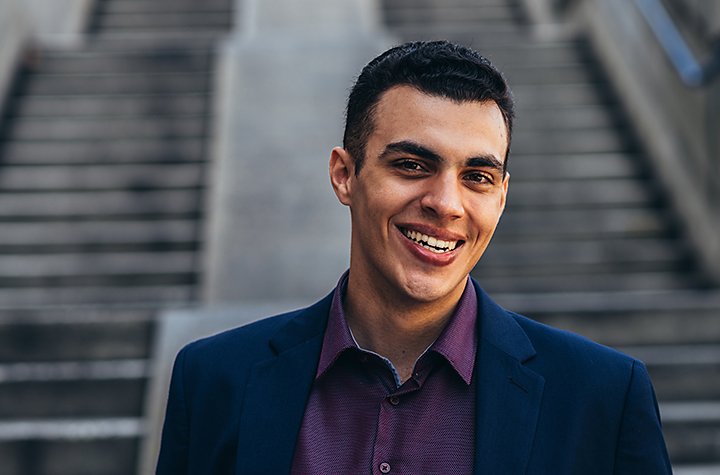 Everyone from small business owners with years of experience to startups taking their first steps need to demonstrate their professional and personal branding. Headshots are part of a good first impression, and business professionals of all stripes need to invest in them to present themselves in the best light.
How professional and corporate headshots differ.
While there are many similarities between good headshot photography and quality professional portraits, the big difference between the two is that corporate headshots showcase people working for the same company, so there must be unifying elements between all of the different portraits, both technically and aesthetically.

"Consistency is important," says Lucy. "You want to have consistent color balance, consistent backgrounds, and consistent composition." This is especially important as these images will often be used on a website and other official communications and will need to accurately reflect a business or brand's look and style.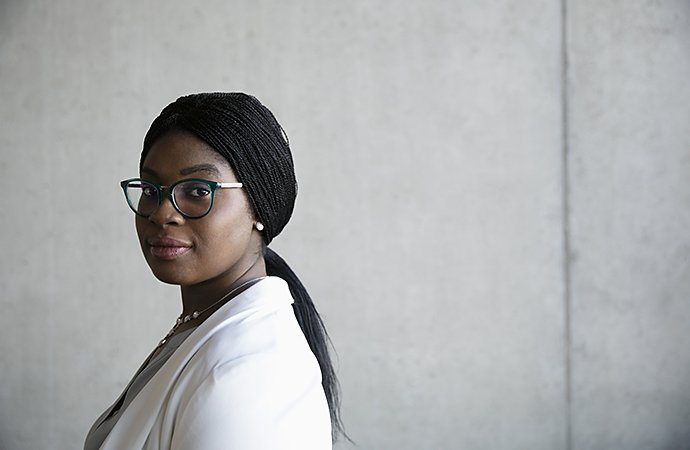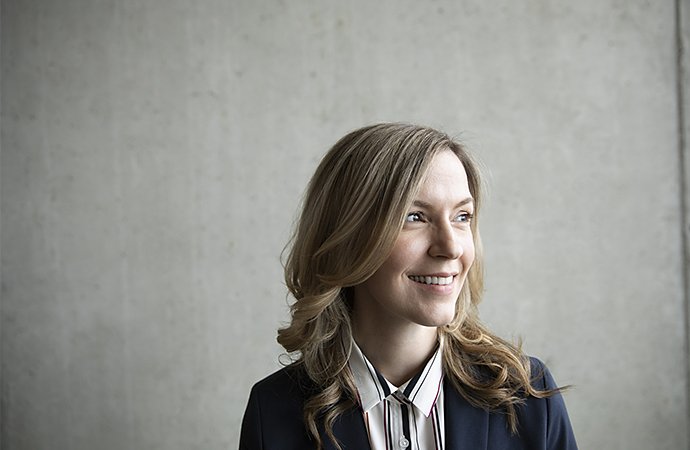 Prior to setting up a corporate headshot photoshoot, decide on whether or not everyone in the company will be facing the same direction or posing in a similar manner. "Maybe you want them all with their bodies forward, or their shoulders to the right or to the left," says photographer Charlie Abrahams. "That's something you discuss with the client."
The headshot session.
Most organizations will want their staff to all get their headshots around the same time for consistency and cost savings. For a professional photographer, that means that establishing a good rhythm and workflow for the day is key to running a good photoshoot. 

Be ready to be flexible on the day of the shoot. A corporate headshot photographer will often need to shoot photos of dozens of people in just a few days. Schedule and plan accordingly. Timing for individual headshots can vary, with some subjects nailing a look in a minute or so, and others taking much longer to get it right.
"I'd say the sweet spot for me is probably 30 minutes at most," says Abrahams. That's enough time to be flexible in case anything comes up.
Keep in mind that you're working with professionals during a workday, and you could very well get interrupted by meetings, emergencies, or unplanned events. "Most times the schedule you'll put together never happens," says Abrahams. Nevertheless, you still need a schedule to try and keep a busy day of shooting on track.
Technical specifications for headshot sessions can vary a good deal, depending on the photographer's preference. One thing that's constant is that everything has to be tailored to a fairly close environment. 
"The focal length you want to use is somewhere between 80 to 120 millimeters," says Lucy. "It's mostly about your physical distance to the subject. You want to be close enough to the person so that you can easily communicate and make eye contact, but not so close that it's intimidating for them."
For lighting, Abrahams recommends highlighting subjects in the front, but with just a little light in the back. "You typically work off what's called a key light," he says, "which is the main light of the triangle. It's focused on the good side of the person's head. The kicker light is opposite the key light so that it gives a little bit more definition to the backside of the head." While a dark, moody portrait might be good for personal use, business portraits typically need lighting that clearly introduces a person to their prospective employers or clients.
One of the most important tools for a headshot or portrait photographer is a simple wooden box for people to stand on. "You never know the size of people coming in," says Abrahams. "Someone could come in who's 5'2" or 6'4". You don't want to be moving lights all around."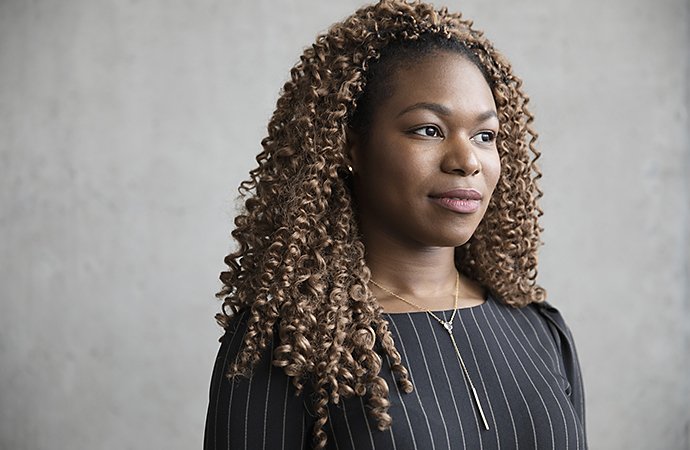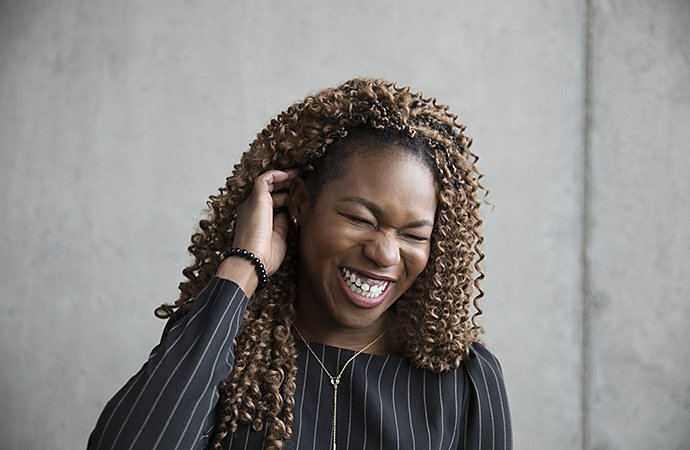 Engagement with subjects.
Headshot photographers have to make people comfortable in front of the camera. Whether they're working on-site or in the studio, a headshot photographer will have all of their backgrounds, strobes, and other equipment set up well in advance of when a subject walks in. That way, they can focus on people rather than equipment.

"As soon as the person walks into the room, I'm not worried about the technical aspects of what I'm doing," says Lucy. "It becomes all about a personal connection. I want their personality in their photo, not just what they look like."
Professional headshot photographers are skilled at getting to know people quickly, finding ways to put them at ease, and showing off the best version of each person. This is especially essential on a busy day of shooting on-site in a corporate office.
"It's about expression and engagement with the client, and being able to communicate back and forth during a session," says Abrahams. "You are trying to bring out the true expression of that person rather than just sitting there and saying 'smile.' That's never going to get a genuine look."
Ask subjects about something besides photography during the session. If a subject is thinking about their facial expression or how they look, they probably don't look authentic.
"It's getting people out of thinking about what they're doing in that moment, and thinking about something else," says Lucy. "I like to talk to them for a few minutes before we start shooting. I might want to find out where their favorite vacation spot is or anything that I can throw at them that will put them back in the shoes of a human being."
Finished headshots and follow-up.
After a headshot photoshoot, a photographer will have to sort through hundreds or maybe even thousands of photos from the shoot. If you send the client a large amount of raw data to sort through, it can overwhelm them, so choose which shots best represent the subjects. "I edit it down to the best 15 or 20," says Lucy. "If you give people too many to choose from, it can get confusing."

Lucy recommends a light touch with retouching. "If somebody's looking at the finished images and they look like they're overly retouched, that's a problem," he says.
An organization that hired you for professional headshots once may need your talents again as they grow or rebrand. If you provide quality work and maintain good client relationships, chances are they'll be in front of your lens for new headshots.
"Have a good customer relationship management tool to keep track of everyone, follow up with email, and have a good presentation template," says Abrahams. Part of taking professional photos is delivering on time, staying in touch with contacts, and being a professional yourself.
Pair those professional attributes with high-quality images and you'll be able to build a nice portfolio of CEO portraits and headshots of professional individuals.
You might also be interested in…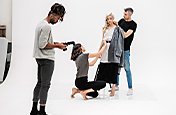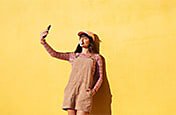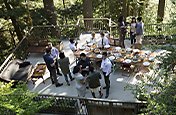 Lightroom plan
Edit, organize, store, and share photos from anywhere.
7 days free, then ฿380.92/mo inclusive of VAT. 
Photography
Get Lightroom, Lightroom Classic, Photoshop, and 20GB of cloud storage. 7 days free, then ฿380.92/mo inclusive of VAT.
All Apps
Get the entire collection of creative apps and more.
7 days free, then ฿2,020.16/mo inclusive of VAT.