Everything on screen, from marketing promos to YouTube videos, starts on a page. Here's what goes into an effective video script.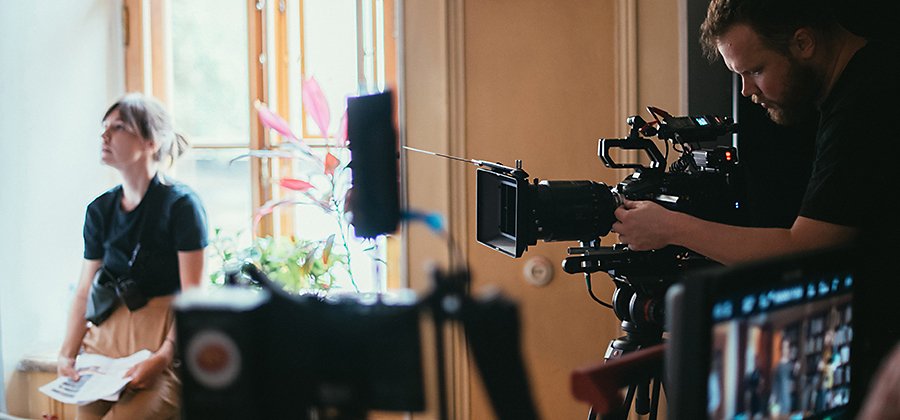 What is a video script?
Good videos start with a plan, an idea and a framework. That means they start with a script. A video script, whether it's for a Hollywood film or a short promotional video, is a guide for everything that goes into the final product. "A script is a typed-out blueprint," says screenwriter Meg Swertlow. While dialogue is usually the biggest part of the script, it's also a guide to the locations, time and action that happen throughout an entire video.
A script guides nearly everyone involved with the project, from initial work to post-production and a great video script writer will keep every step of production in mind throughout the process, from the first draught to the shooting script.
Basic questions for any video script.
When you sit down to write a script, think about your goals. Identify your target audience and think about what you want them to do or feel when they watch your work. Video projects should inform and entertain the audience in some way.

If you're writing a marketing video, you probably want your audience to respond to a call to action, known as a CTA. For an explainer video, you'll want them to clearly understand a few key points and takeaways about your subject matter. If you have a vlog, you want your audience to connect with you as a person. For a film, you want to elicit emotions and make the audience feel something. Every single type of video has a goal and as a script writer you have to know what that goal is.
If you're creating online video content, like a YouTube video, you'll also want to consider search engine optimisation (SEO). Identify the relevant keywords you want to target and try to work them into your dialogue, voiceover, title and tags in as natural a way as possible. Your script still needs to genuinely inform and entertain the audience. If you shoehorn in keywords too aggressively, it'll sound like something created by marketers. Even if you are a marketer with an eye for SEO, use real language. Make an effort to write a good script that appeals to humans as well as search engines. Audiences can tell when creators are being authentic and when they're not.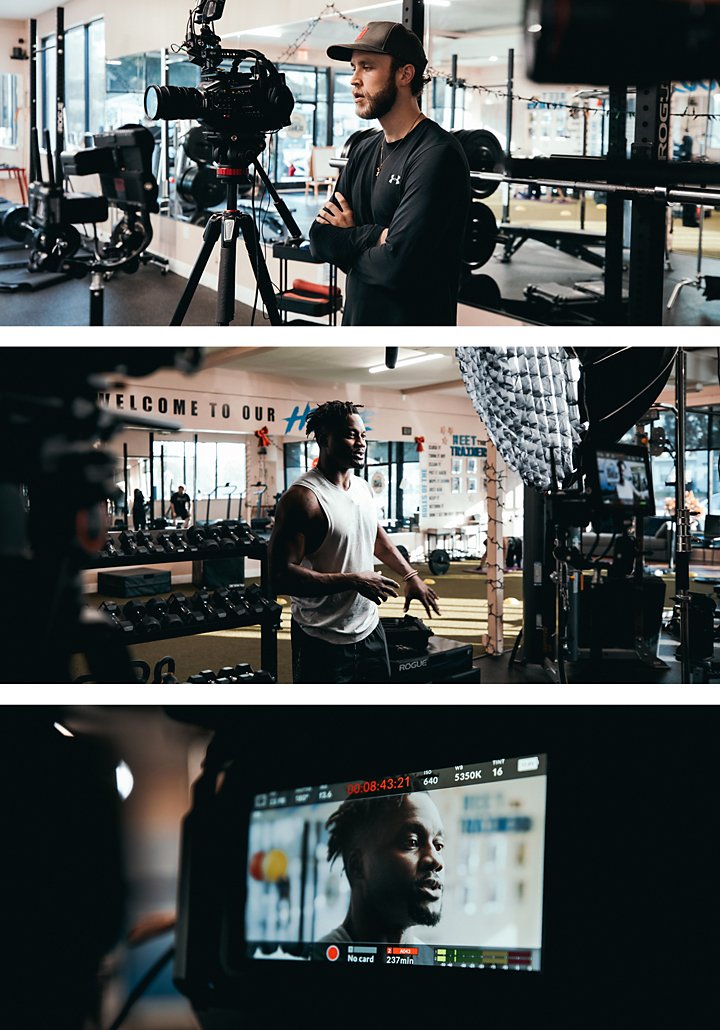 Script structure.
Video scripts tend to be formatted in a very specific way. A stakeholder like a producer, director, technician or actor should be able to look at a script at a glance and find what they need. "Formatting is so important," says Swertlow. "The biggest thing that distinguishes a novice from a professional is the formatting."
Sluglines.
Sluglines are brief descriptions of the time and place that a scene occurs. They come at the beginning of a scene and tell the reader whether the action takes place in an interior or exterior, the specific locale of the scene (such as on a street, in a restaurant, in a studio etc.) and whether it's day or night. A slugline for a marketing video shot in a studio might read simply:
INT STUDIO DAY
Likewise, a slugline for a video segment with an on-camera host gathering testimonials from people on the street might be:
EXT STREET DAY
And so on.
Action lines.
Action lines show what is happening in the scene, what the characters are doing at the beginning of the scene and provide the director and others an idea of what the initial shot should look like. For instance, if a marketing video opened on a host in a studio, the action could be:
Open on the studio with the host already at their desk. The materials for a product demo are visible to one side of the screen, on a separate table.
Dialogue.
Dialogue is usually the bulk of a script. It includes not only words spoken by someone on camera, but also voiceovers and on-screen text like bullet points or chyrons, i.e., captions on the bottom of the screen. The names of speakers are usually centred in scripts so that directors and other stakeholders can immediately identify who is talking.
When writing a script, know what not to put in. "You can absolutely over-script," says Swertlow. "I've had a producer say, 'You've overwritten your action lines. That's directing.'" Be sure that you only have the action lines and direction that you need. You don't necessarily need to write down every gesture, movement or pause that a character makes. 
A script is a framework for creative workers and each member of a production team has a lot to bring to a video. Actors can bring charisma. A set designer brings feel and mood. A video editor brings pacing and timing. Leave room for other good work by other creators involved in the video production.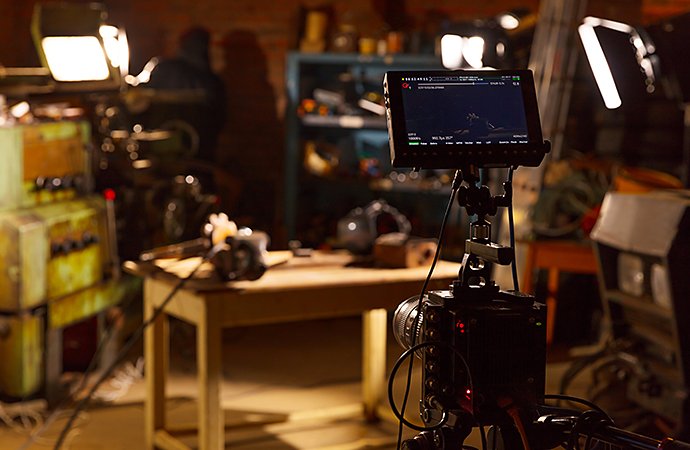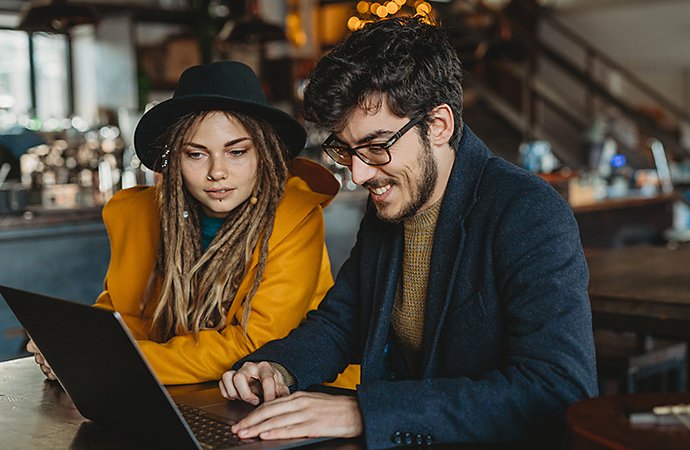 Refine your vision with the script writing process.
Scripting is usually a collaborative process. "Getting notes from other people is integral," says Swertlow. "I do not do this alone. Get other people's eyes on it." Expect to go through several drafts of your script. A director is never going to just point a camera at your first draught. As you work, you'll refine your messaging and sharpen what you have to say.
There's no one piece of software necessary for script writing, but speciality software like Final Draught can help with formatting and keeping things organised. While it is possible to write a great script in Google Docs, it won't be nearly as straightforward as using the right tools for the job.
Eventually, your script will evolve into a final draught, but that's not the end. After you write a script, you give over your project to a whole team of creative professionals, all of whom study your blueprints and build something amazing. By making your script as strong as possible, you provide a solid foundation for a whole project.
Do more with Adobe Premiere Pro.
Make visually stunning videos virtually anywhere — for film, TV and web.
You might also be interested in…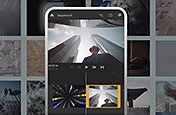 Editing a video on a mobile phone with Adobe Premiere Rush in front of a collage background
Obtén Adobe Premiere Pro
Puedes crear producciones perfectas con el software de edición de video líder en su sector.
7 días gratis, luego Col$ 45.063 /mes.