How to make a digital watercolour splash.
Say goodbye to messy materials and learn to create colourful watercolour splashes digitally with Adobe Fresco.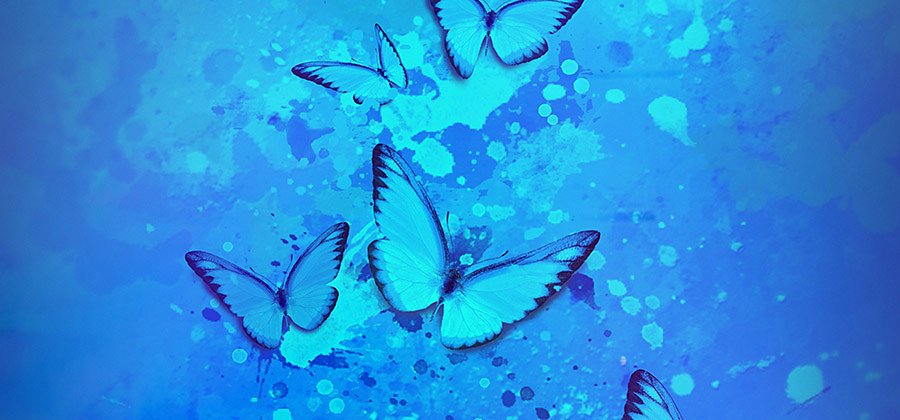 Make a splash with watercolour splatters.
Physical paints can be unpredictable, but sometimes natural paint splashes are just the aesthetic you want. Watercolour backgrounds and splatters can draw the eye and add interest to any illustration or design. But you don't need messy paints to capture the perfect splash design. 
The watercolour live brushes in Adobe Fresco work like real paints, allowing you to achieve a watercolour splash with a digital medium. So whether you're painting delicate pink watercolour flowers on a flowing blue background or bright and bold abstract watercolour shapes, Fresco can help you blend colours and paint digitally.
Explore cutting-edge tools.
Adobe uses science and math to analyse watercolour texture and brushstrokes. Now, colours bleed and blend in Fresco just as they would if you painted on paper. And the layers never dry, so you can always go back in and re-work a painting at any time. Plus, you can layer images of paper textures into your digital paintings to get the appearance of real paper.
Find your own watercolour style.
Unlike traditional materials, digital watercolours give you complete control. Change the size, Flow and Water Flow of your brush to blend and mix watercolours differently. Undo, erase or replace colours after they're already on the canvas. And go back in with a "clean" wet brush to reblend colours without adding more pigment to the page.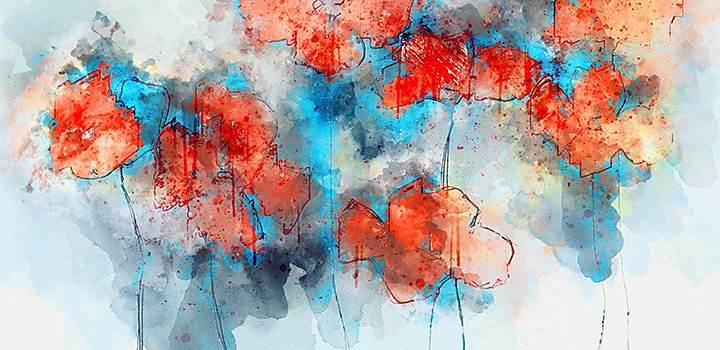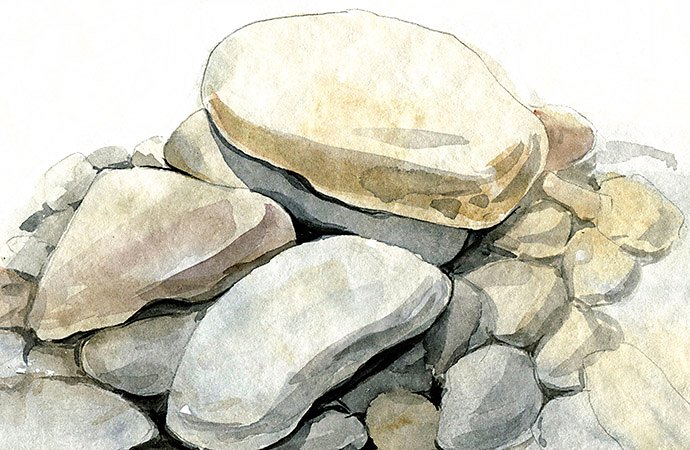 Create unique watercolour brushstrokes.
When you paint, no two brushstrokes are ever exactly the same and the same is true for digital watercolours. Every mark of your digital pen or paintbrush is distinctive and dependant on pressure, motion and settings. For a smooth watercolour splash, use the Watercolour Wash Soft brush. Or use the Wet Splatter brush for a more sprinkled, painterly effect.
Use your watercolour splash background in other projects.
Don't limit yourself to one medium. Combine your naturalistic watercolour strokes with vector illustrations in Adobe illustrator. Or pull your watercolour paintings into Adobe Photoshop and use them as textures or washes on objects and shapes.
How to create a watercolour splash background.
Start it:
Open a new project in Fresco.
Select it:
Choose a Live Watercolour brush and then select the Watercolour Wash Soft or Wet Splatter setting.
Adjust it:
Fine-tune your colour, size, Flow and Water Flow to get the opacity and pigment you want.
Paint it:
Make quick, short brushstrokes across the page and overlap colours to blend hues.
Import it:
Pull in a textured image of paper and place it on top of your watercolour splash.
Tweak it:
Decrease the opacity of the image and adjust overlay settings to achieve the look you want.

Save it:
Export your watercolour background as a PNG, JPG or PSD (to open in Photoshop).
Experiment with more watercolour tutorials.
Whether you're creating graphics for business cards or art to frame on your wall, take your digital watercolour skills further.
Learn how live brushes in Fresco blend like the real deal with this video from graphic designer and painter Yellena James. Explore how delicate lines and blending forms can create alluring environments.
Gain insight into translating paint and water into the digital space. Change your brush settings to experiment with new looks and textures and try your hand at more natural painting techniques. 
Create a tie-dye watercolour wash.
Combine watercolour splashes with photographs to create an abstract background or watercolour stain. Then apply it to a sample fabric design in Photoshop.
Design vector watercolour splashes.
Live brushes are where the watercolour effects really shine, but you can achieve a similar look with vector graphics. Use vector brushes in Fresco for a natural drawing or painting experience that can scale to any size. Then export your vector painting for use in Illustrator.
You might also be interested in…
How to draw a rose.
Improve rose drawings by learning about plant anatomy in this step-by-step guide.