Pageant photography tips from social media to the stage.
Beautiful photos can help contestants make a great first impression. Learn how to take flattering pageant headshots, portraits, and competition snapshots.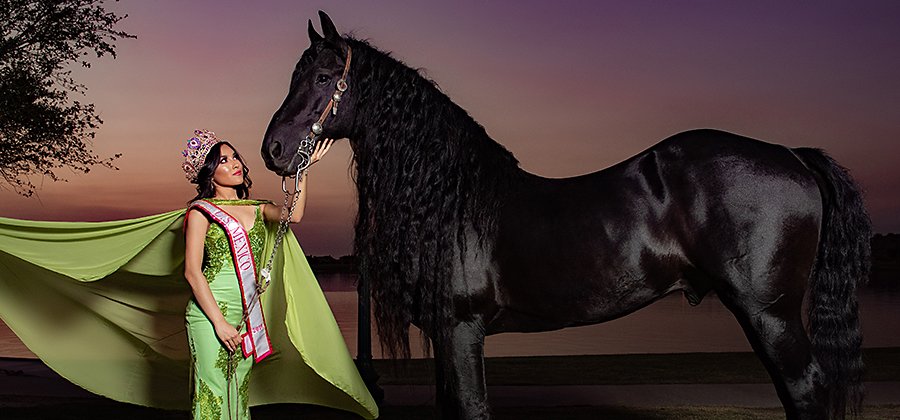 Photo by Sebastien Verstraet 
What is pageant photography?
Pageant photography includes everything from the glamour shots used for pageant applications to event photography at the competition. More than just taking photos, pageant photographers play an important role in the world of pageantry.
No matter what level of pageant, contestants need professional portraits to strengthen their social media presence and populate pageant programs and websites. In the pageant industry, this special type of portrait photographer wears many hats, including stylist, makeup artist, coach, and cheerleader.
Every pageant is different.
Whether it's a competition in small-town Maryland or the international stage for Miss Universe, pageants abound for contestants of all ages and genders. Popular pageants include Miss America, National American Miss, Miss USA, Teen USA, International Junior Miss (IJM), America's Little Miss, Miss International Queen, Ms. America, Ms. Senior America, Universal Royalty, the All American Girl and Boy Pageant, Mister World, Mister International, and many more.
For these competitions, professional headshots are a requirement for all contestants. The ideal style of these photos varies by the age of the contestant and the pageant's preferences.
If you want to excel as a photographer in this field, do research and get experience to learn the preferences of certain pageants — more glamorous or more natural, lifestyle or fashion, a single style or a variety of looks. Consider what styles of photos work best for contestants at different ages. 
Types of pageant photos.
Contestants need different types of images to compete. These range from headshot photography and posed fashion shots to lifestyle photos that show the contestant in their element. Here's a simple breakdown:
Headshots: Classic head-and-shoulders shots for the pageant program and website.
Portraits: A friendly portrait that shows off the contestant's personality for the judges to reference during interviews.
Fashion shots: A full-body fashion portrait for the judges to reference during walking portions of competitions.
Social media shots: A mix of portraits, lifestyle photos, and photos at competitions for the contestants' and pageants' websites and social media pages.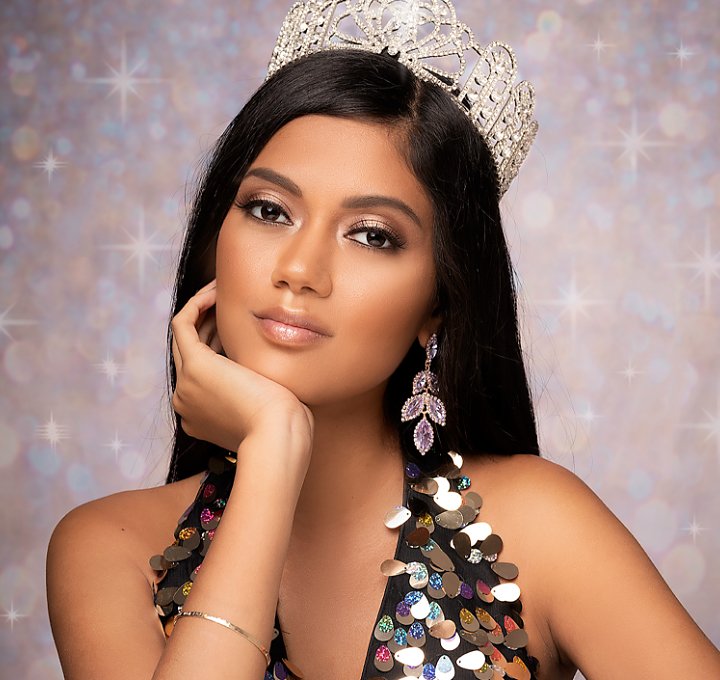 Photo by Lisa G. Artistry 
Posed, lifestyle, and studio photos.
Most pageant contestants will need glamour photography to showcase on their personal social media profiles and to share with pageants for their programs, websites, and social accounts. The photos should be a mix of headshots and full-body fashion portraits in various outfits, including some with crowns from past wins or sashes for upcoming pageants.
Have some fun with portraits and consider including lifestyle shots to showcase personality. Photos that capture contestants' hobbies or personal background work well for social media profiles. "A lot of pageants look at a contestant's social media profiles to check out the quality of their pictures," says Verstraet. "So it's not just about the headshot or the pageant shots. It's everything leading up to the pageant."
Photos during the pageant.
Some clients may hire you to take photos during the pageant as well. Contestants can use these images on websites and social media. As with any type of event photography, research is important so you know what to expect.

"In order to prepare, we need to understand how a pageant works," says Verstraet. "And then you can anticipate, as a photographer, what's going to happen when, so you can begin to take pictures."
Contestants should keep their eyes on the judges most of the time, but it's good to have them look at the camera a few times during pivotal moments. Make sure your contestant knows where you'll be shooting from so they can look your way periodically during the competition.
Shots of contestants doing their walks or being crowned after they've won a title will be great for their pageantry portfolio. Be sure to snap several shots in a row when there's action. You can make contestants look more elegant with the right timing.
To get a graceful walking photo, capture the moment a contestant has their front foot on the ground with their back foot lifted for their next step.
Prepare for a pageant photoshoot.
Before your client comes to your photography studio for pageant portraits, explain to them what to expect. If they've never competed before, they may rely on you to let them know what to bring to their shoot and how to style themselves. "The first thing I ask when they book me is what their experience level is," says Verstraet.
Most likely they'll need to bring four or five outfits with various photogenic necklines and any pageant sashes or crowns that would be relevant to show in the photos. And whether you or someone else does their styling and makeup, it's important to establish what the contestant likes and dislikes before you get started.
"Ultimately, if you put someone in red lipstick, and they hate red lipstick, they're gonna hate their photos," says photographer and makeup artist Lisa G. Simon (Artistry). "So there's a lot of communication beforehand. I have them send me pictures of makeup, hair, and wardrobe that they love."
Make your client feel at ease.
The key to great portrait photography is to make your client feel confident and comfortable. If you can, have a second set of eyes on set to help, especially for wardrobe styling. For clients in high school or younger, this will likely be their parent or guardian. But for adult clients, a good friend can come along to help out and lighten the mood.
When it comes to successful portrait poses, it's all about a happy and relaxed subject. Be specific about your directions, and perform the poses yourself when possible, so your client knows why certain ones work well. Always be supportive and affirming in the way you speak to them. If an overly critical parent is present, this can be even more crucial.
"Feedback has to be positive all the time," says Verstraet. "Because if you tell someone that they're doing something wrong, they feel more tense, and you don't want that feeling in the picture."
Tired, hungry clients don't photograph well.
Be sure your subject has food, water, and rest before the shoot, and don't let it run too long. "I can correct a smile. I can edit hair. But I can't change what they're feeling," says Simon. And if they're hungry, they're tired, or they're being criticized, I can see it in their eyes. A real big part of it all is getting them to feel good."
"I tell clients they can bring as many outfits as they want. But we need to stay within two hours," says Verstraet. "If you take more than two hours, people get tired, and you don't get the same quality pictures."
Photo by Lisa G. Artistry 
Experiment and improve your work.
As you develop your pageant photography portfolio, play around and find new styles that work for you and your subjects. Striking styles and effects can attract new clients and keep your work fresh. Colored gels over your lights, a smoke or fog machine, a bokeh effect, or unique props are all things you can try.
"Getting out of your comfort zone is really important," says Simon. And when you try something new, take several shots of it, even if you feel like it may not work. "I've learned that you can never just go off what you see on the back of the camera," says Simon. "It's not until you get it on a big screen that it's clear if it's worked or not."
Pageant photography retouching tips.
A big influence on the pricing of pageant photography is the post-production preparation of the images. Clients come to you not only for great pictures, but also for great edits on those pictures. But it's about more than just editing for the crisp look you may see in typical photos of pageant girls and other pageant contestants.
Competitors want to look like themselves on their best day, so tasteful retouching is a must. Be careful not to over-edit the photo to the point where it doesn't look like the contestant. The goal is a portrait that shows someone's individual quirks but is also glitz and glam enough for the pageant scene.
Judges need to recognize the contestant from their photo when they walk onstage. "There are all these apps now that anyone can use to take a pretty good photo, but it won't look like them," says Simon. "There's something really magical when you make a photo of someone looking the best they can, but it still really looks like them."
Sort and share photos in Adobe Photoshop Lightroom.
Upload your photos to Lightroom to sort through them and make adjustments to exposure, contrast, shadows, and more. Create a Lightroom album, right-click on it, and select Share & Invite to have your clients comment on and favorite the shots they want you to retouch.
Transform shots in Adobe Photoshop.
To create an image that's one in a million, move into Photoshop and try out more advanced transformations. Replace image backgrounds, fine-tune colors, remove unwanted elements, and more.
"I think having a good understanding of Photoshop really sets you apart in the industry," says Simon. "I've been using Photoshop for 20 years, and I'm still learning and watching tutorials. I love it. I can sit in my pajamas with my coffee, and I'm at work. It's fun, and you get to be creative."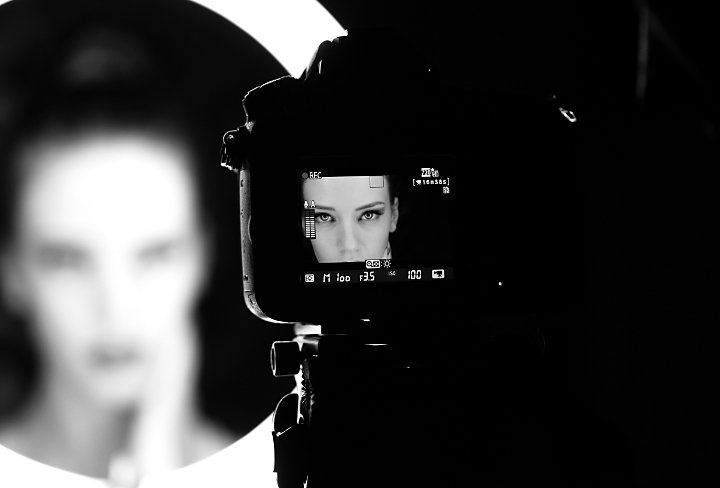 Start with the eyes.
A stunning portrait of a pageant queen or king is often all about the eyes. "I want to make sure that the eyes are completely crisp," says Verstraet. "So when I edit photos, I zoom in on the eyes first to make sure they're in focus. Then I move on to other details, like filling in areas of the hair where the light may be shining through." 
Immerse yourself in the pageantry world.
Attend pageants as often as you can, so you can learn what the contestants go through and what they need from you. "Most people have a preconceived idea of what a pageant is," says Verstraet. "They think it's just about a pretty dress, but it's a lot more than that."
Do some research, and you can find the type of pageant where you can succeed with your photography. But above all, don't be afraid to break the mold and try a style of photography you haven't seen out there yet. "Just trust in yourself and your vision," says Simon. "I think that's really important."
As you gain experience as a pageant photographer, you'll be able to provide your clients with advice and photographs that help turn them from contestants into titleholders — or even national pageant winners. 
You might also be interested in…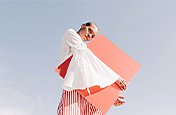 Discover how to capture all the scheduled and candid moments of the big day.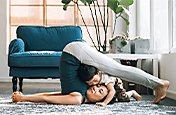 Lightroom plan
Edit, organise, store and share photos from anywhere.
7 days free, then €12.29/mo. 
Photography
Get Lightroom, Lightroom Classic, Photoshop and 20 GB of cloud storage. 7 days free, then €12.29/mo.
All Apps
Get the entire collection of creative apps and more.
7 days free, then €68.68/mo.