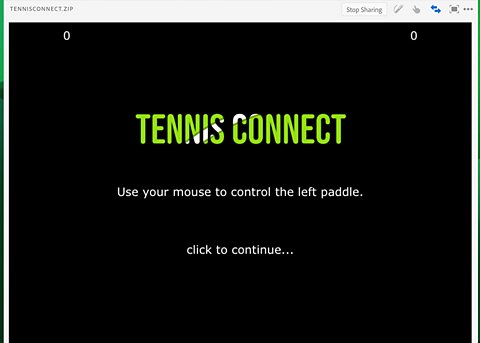 Languages: English
Price: Free
Author: Alistair Lee
Compatible with Standard View: Yes
Compatible with Classic View: No
Add some fun to your Adobe Connect lobby layouts with Tennis Connect - a Pong-style arcade classic. Use your mouse to control your paddle and battle it out with the AI for tennis supremacy.
Features:
 Single player mode - fight against the computer
 Quick games - First player to score 3 points win.