How to make a video collage.
Learn how to use video editing tools in Adobe Premiere Rush to create your own video collage in minutes.
Stitch it together with a movie montage.
A collage allows you to show multiple video clips at once. As with a photo collage or photo grid, you can easily arrange your clips into a collage layout for a fun, memorable video effect that opens up new avenues of creative editing.

Whether you want to make a slideshow of your travels, create an Instagram story full of memories for a friend's birthday, or make YouTube videos that wow your viewers, a quality video montage is just a few clicks away with the right moviemaker app at your side.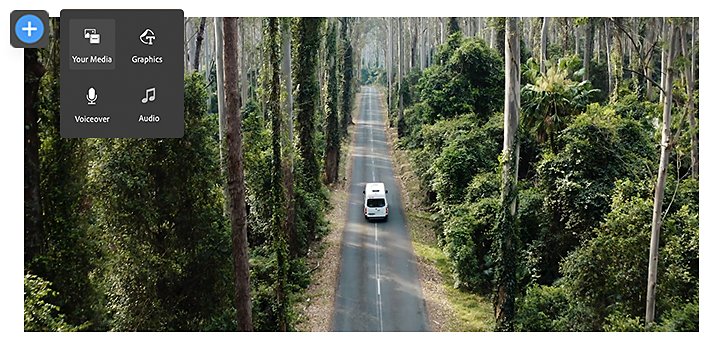 How to make a video collage in Adobe Premiere Rush.
Tab the plus (+) button to create a new project and select Add Media to choose which video files you want to import. Then click Create.
Drag and drop your selected clips onto the timeline. You can stack up to four clips on top of each other.
Select a clip on the timeline and tap or click and drag the corners to adjust the size and placement of your clips in the frame. You can also use the Transform panel to crop and resize each video clip. Now your clips will play in the same frame simultaneously.
To save your new video collage, tap the Export icon.
For a visual step-by-step, check out this video tutorial on how to create an overlay video in Premiere Rush.
Round out your collage with video effects.
Add music.
Songs, soundbites, or other sound effects are a great way to make your video more immersive. Import audio just like other media and drag it onto the timeline to add it to your video.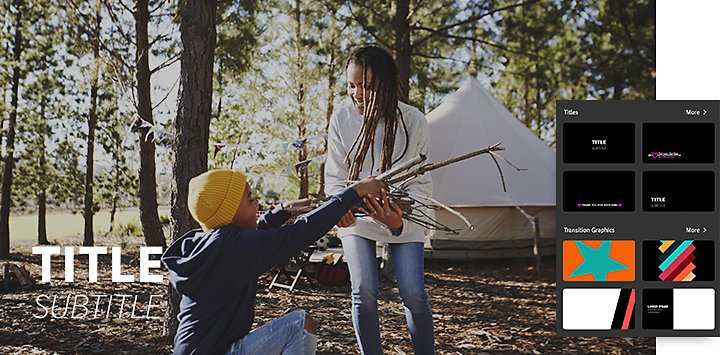 Add text and graphics.
You can overlay your own photos, screenshots, GIFs, and artwork in addition to your own video clips to make a multimedia collage. Add text, a background color, or even your own custom watermark to brand your content.
Add video effects or color adjustments.
Choose from video effects like filter presets, transitions, Pan and Zoom, and more to play up the production value of your collage.
Get collage template plug-ins.
If you want a professional collage template to elevate your video, browse the Adobe Video Partner Finder to find an Adobe-approved plug-in to use.
Picking the right video editor for your collage project.
With a bounty of video collage maker apps to choose from, it can be tricky to find the best video editor for your needs. Premiere Rush is a great option to try because it's free, and you can work from anywhere on desktop or mobile.
To get started on your own video collage, download Premiere Rush from the app store. It's compatible with Android, iOS devices like iPhone and iPad, and both Mac and Windows desktops.
For a deeper dive into the world of post-production, check out Adobe Premiere Pro, a video editor used by beginners and Hollywood professionals alike.
You might also be interested in…
Learn to light and shoot green screen footage, and use a chroma key, to add new backgrounds.