Document special occasions with event photography.
Get advice from professional event photographers on how to capture important moments. The best shots come from preparation, research and thinking on your feet.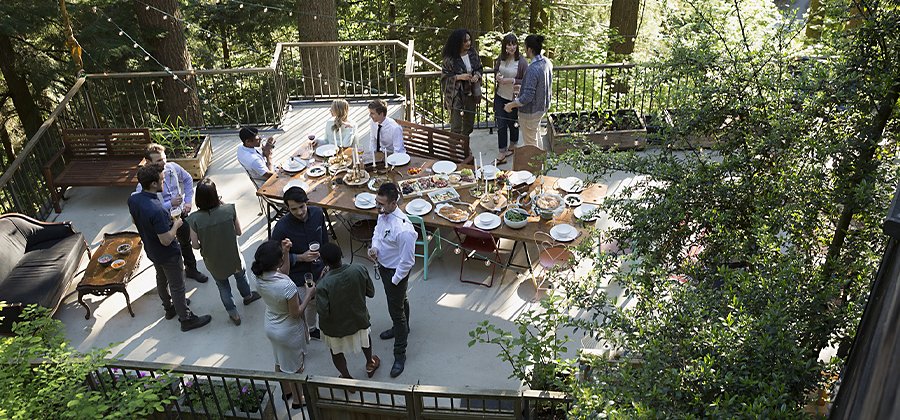 Help people commemorate events with beautiful photos.
Event photography is the professional art of snapping high-quality images during a wide variety of important occasions, from personal events like weddings or birthday parties to large public gatherings like corporate events, galas, award ceremonies and music festivals. Wedding photography is often thought of as its own separate genre, but a wedding photographer's skills can be applied to other types of event photography. Typically, the goal for any event shoot is to compile a variety of posed and candid photographs of both people and scenery.
Event photographers are like documentarians.
"Even though you'll be interacting with people and saying, 'Hey, do you mind if I get a photo?' for the most part you're walking around being a documentarian," says commercial photographer Andrew Bennett. Event photography can be fascinating and exciting. "A camera grants you access to places you wouldn't go normally. You end up in unique places and situations."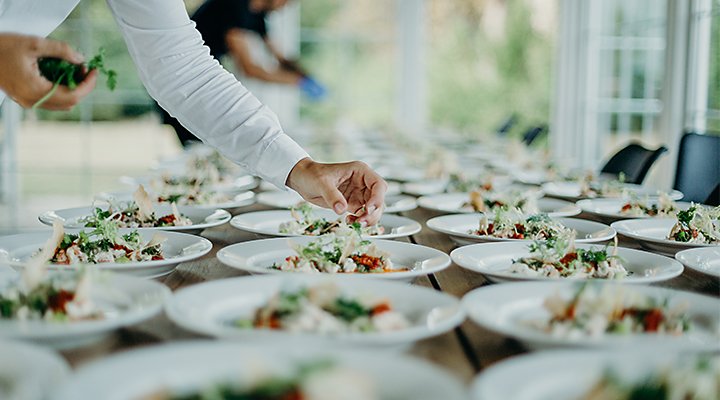 How to prep for shooting an event.
One of the most important things to keep in mind when shooting events is to keep an eye out for memorable moments, even ones that you might not expect. Once it's over, you won't be able to re-create it, so prepare to shoot key scheduled items but also small details and candid shots. It's not unusual to end up with thousands of shots of a single event, which you can edit down later.
Follow the tips below to set yourself up for a successful shoot.
Check in with the event planner.
Get all the details you need about the event. Set up a time to talk with your client or whoever the event organiser is, so you can get a picture of exactly what the event will look like. Ask how many attendees will be there, what's going to take place and how the space will look. "You may even want to go and lay eyes on the space, if you can," recommends portrait and event photographer Greta High. But getting clued in on the schedule of the event is essential, so you know where you need to be at certain times. "I'm very laid back and I like to do things by the seat of my pants. And you can do that. But it helps to have a general idea first of what's going to happen," says High.
Set clear expectations with your client.
Once you know what's going to happen at the event and how the physical set-up will look, check in with the person who hired you to make sure you're on the same page about what you'll deliver. If it might be a challenge to get the images the client wants in the available space and environment, voice that concern. Let your client know how many final images you expect to create and never over-promise. A reasonable offer might be about 50 to 75 images for an hour-long event. "You want to under-sell and overdeliver," says High. "I want my clients to think, 'Oh, I got even more than she said I would.'"
Create a shot list but don't let it limit you.
After you talk with your client, you should be able to make a list of shots that they definitely want. You may add some other shots you think they'd like, if they're ossible. But during the shoot, don't forget to look for unplanned moments outside your shot list. "I prefer to keep it organic," says High. "If I'm too married to a shot list, I feel like I miss key moments that are special and unique to the event."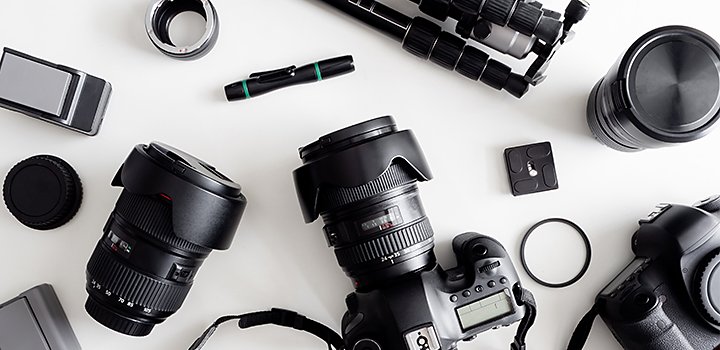 Bring the right equipment.
Experienced event photographers rarely leave for a job without a few cameras and some extra batteries and memory cards. You can't pause an event, so there's nothing worse than something going wrong with a piece of equipment and not having a backup on hand.
Bennett prefers to have two DSLR cameras with him when he's shooting. One camera body has a focal point of 16 to 35 millimetres, set with an aperture of f/4 and an on-camera flash. Bennett uses this one for posed shots of people when he wants everyone lit brightly and evenly. His other camera has a 150 millimetre or telephoto lens and an aperture of around f/1.2. He uses this lens without a flash to get candid or more artsy shots with a shallower depth of field.
High prefers to bring an assortment of lenses and flashes, light stands for setting up freestanding flashes and some fun toys to shoot through, like prisms. Once you find what works best for you, you can come up with an essential packing list of your favourite equipment.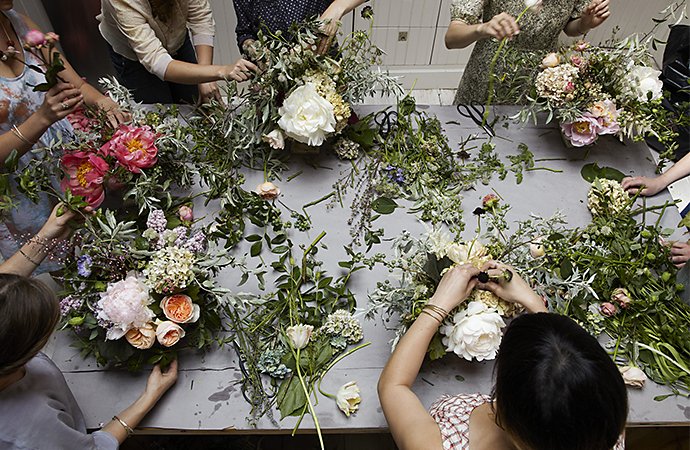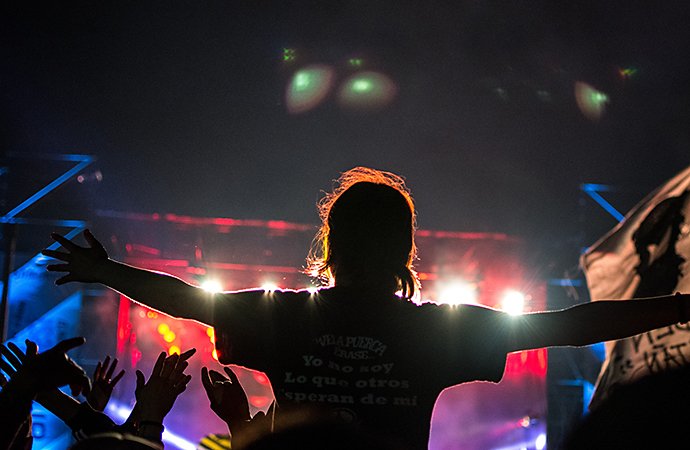 More event photography tips and tricks.
Go the extra mile.

It's important to figure out what your client wants to get out of the shoot. But also use your intuition to think about what types of shots your client didn't ask for but might appreciate. "If you're shooting for an indie band who sold out their record release party, it's always good to show that it's a packed house," says Bennett. "I would try to get a super-wide shot showing the whole crowd, because it would make them look good to concert promoters and record labels," he explains. "If you're shooting a company party, it's good to know who the CEO and the C-suite are so you can get some shots of them. Or if you're shooting a wedding and there are a lot of decorations, it's good to capture those details."
It's easy to get in the zone and just start shooting; don't forget to take the time to be polite and friendly with the people you're photographing. When there's time, Bennett likes to show attendees the photos he snaps of them. "It's fun for people and it gives them the chance to give you their input and joke around. And if they want you to shoot another one, do it again," he says. "As an event photographer, you have to be down for anything."
Some clients might require that you write down the names of everyone you photograph. For example, if you're shooting a party for a social page in a magazine, you may need to know who is in each photo. The best way to do this is to have a helper write down the file name of each photo on your camera along with the names of the people in the photo.
Unexpected shifts in natural or artificial lighting may occur at your event, so be prepared to change your camera settings, such as shutter speed, as you go. This gets easier with practice. "Sometimes you have everything ready to go and then a videographer comes in and brings in a video light, so you have to quickly change your settings," says High. "When you're new it can be overwhelming, but now it's something that I can do without thinking."
How to edit event photography.
Back up your images.

Back up your images in more than one location. "I don't delete a memory card until a client has their images," says High. "Hard drives give out. It happens. I lost one client's images back when I first started and I never did it again. It's the worst feeling in the world."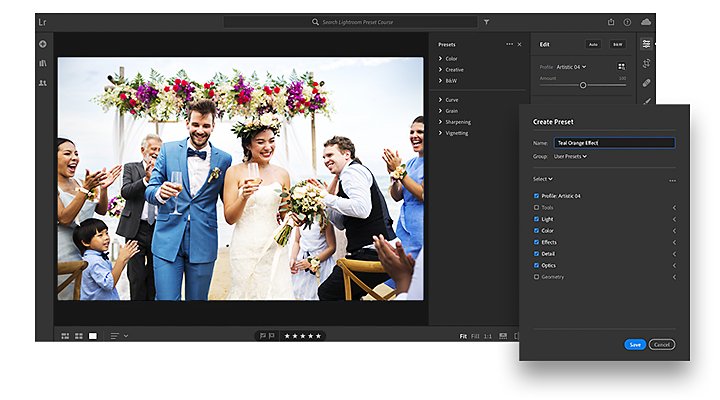 Make selections and batch edit.
"I vet my photos first and select the ones I think are worthy of showing the client," says Bennett. "Nobody wants to go through 2000 photos." Once you've selected the best photos from your shoot, look at how you might tweak things like white balance, shadows, highlights and sharpening. With Adobe Photoshop Lightroom, you can create your own customised preset to apply the same changes to all your photos at once.
Try these other Lightroom tips for event photos:
Shadow another event photographer to get started.
High recommends "second shooting" as a great way to learn the art of event photography. As the second photographer on the scene, just there to help, you'll feel less pressure to get everything right. You'll have the opportunity to play around, take artistic shots and practice shooting. "I cannot recommend enough being a second photographer for events," she says. "If you can find a photographer to let you shoot with them, you will learn more than you can learn anywhere else."

You might also be interested in…
Discover how to capture all the scheduled and candid moments of the big day.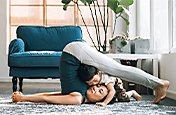 Get Photoshop Lightroom.
Edit, organise, store and share photos from anywhere.
7 days free, then 12,09 €/mo.