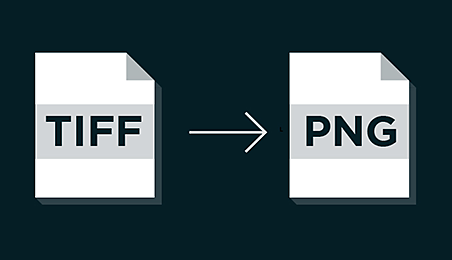 How to convert TIFF files to PNG format.
Learn how to save TIFF image files as PNGs with ease in Adobe Photoshop.
Change your image format to a PNG file.
Going from TIFF images (tagged image file format) to the PNG file format (portable network graphics) may be necessary if you are trying to make a large file smaller. Both are lossless compression raster graphics files, but converting to PNG gives you a more manageable file size that's compatible with all web browsers.
How to make your TIFF into a PNG output file.
---
1. Select File and choose Save As. From the options, select PNG.

---
2. Choose an interlace option. The None option gives you the image only when the download finishes. Selecting the Interlaced option makes the download time seem shorter, as it shows you a low-res version of the image as it downloads, but gives you a larger file size.
---
---
Please make sure that the "dexter.base.react.umd" and "dexter.base.consonantcardcollection" clientlibs have been added to the template's Page Policy