Adobe Substance 3D for enterprise.
A collection of apps for 3D content creation.





Substance 3D
Asset Library
Approachable for designers. Powerful for 3D professionals. Substance 3D gives you a connected toolset for creating 3D content with uncompromising detail and realism for design, architecture, gaming, visual effects and more. Read more about a typical Day in the Life of a 3D Designer.
Scale content creation with virtual photography.
Substance 3D provides your brand with approachable tools to create photorealistic content at scale, such as product visualisations and photoshoots, entirely in 3D, with an intuitive ecosystem of modelling, texturing and rendering apps. Enterprises in the consumer packaged goods, retail, ecommerce, fashion and product design industries are realising the benefits of adopting 3D workflows.
Save time and attain unbeatable realism for product design and visualisations.
Access thousands of high-end and ready-to-use materials, such as woods, marbles, concretes and tiles. When needed, you can easily create customised materials from your pictures using Substance 3D Sampler or create them from scratch with Substance 3D Designer.
Access the industry standard for gaming and visual effects.
Substance 3D is an integral and increasingly popular component in award-winning films and AAA game creation. Content like high-end material collections and parametric texturing gives your team the power to create the cutting edge of complex 3D entertainment.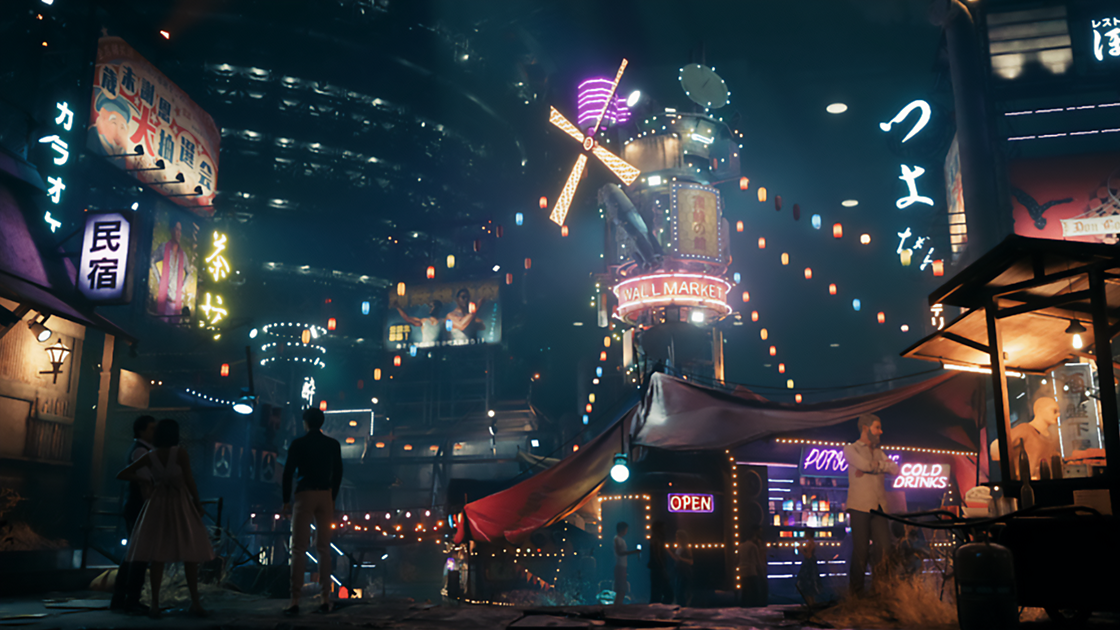 © 1997, 2020 SQUARE ENIX CO., LTD. All Rights Reserved. CHARACTER DESIGN: TETSUYA NOMURA/ROBERTO FERRARI.
LOGO ILLUSTRATION: © 1997 YOSHITAKA AMANO © 2015-2020 SQUARE ENIX CO., LTD. All Rights Reserved.
Create within a connected ecosystem.
Substance 3D is interoperable with other Adobe Creative Cloud tools and services including Photoshop and Illustrator. Benefit from artificial intelligence to remove noncreative tasks with Adobe Sensei and collaborate more easily with Adobe Team Projects.
A collection of 3D apps and an entire library of 3D assets.
Discover what's included in the Substance 3D for enterprise plan.
Stager, Painter, Sampler, Designer, Asset Library, Modeller

Materials, models and lighting
100 assets/month
Comprehensive API to automate content creation
CAD format imports to increase content velocity
Management and deployment tools
Advanced asset protection and security
24 x 7 technical support
Flexible purchasing options
Adobe powers the world's most visionary brands.

"The assets we created in Adobe [Substance 3D] Stager are completely on brand, rendered amazingly quickly and they look hyper-realistic. Anybody who looked at them wouldn't be able to tell that they weren't just shot using traditional photography."
---
Gail Cummings
Global Digital Design Lead, Ben & Jerry's

"3D is a crucial part of how we explore the brand in a digital workflow. Adobe Substance 3D Stager takes the barrier of entry out of 3D design by enabling us to skip physical mockups and look at feedback faster. We've been able to bring digital design entirely in-house."
---

Benny Lee
Global Manager of Experiential Design, Coca-Cola Company

"Before, we'd use separate workflows to create different textures. With Substance Painter, we could make different ones at once and quickly turn whatever we were imagining into reality. This has allowed us to reduce production costs while improving quality."
---
Masaaki Kazeno
Character Modelling Director, Square Enix