Add video filters to your recordings.

See how the video editing tools in Adobe Premiere Rush allow you to use and create video filters called presets to set a tone or unify footage.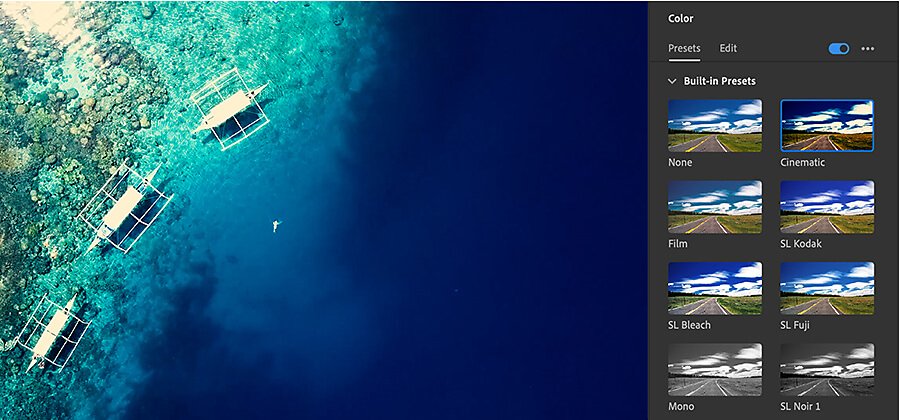 Edit your original video with different filters.
Brighten, darken or unify video clips with filters in Adobe Premiere Rush, the video editing software you can use on your desktop or mobile device to apply colour-altering video effects. Much like Adobe Photoshop Lightroom presets, which act as editable photo filters, Premiere Rush features numerous colour correction and adjustment presets that you can edit and apply to your films. It's a simple way to enhance certain colour highlights or even add effects like a sepia tone before you share videos.
Applying and adjusting video filters.
When you begin editing a video file in Premiere Rush, accessing the Colour panel will show you the available built-in presets. Once you find a filter you like, you can adjust the Intensity slider to increase or lessen whatever special effect the preset adds to your footage. After selecting a preset, you can open the Edit tab and make adjustments to fine-tune properties like exposure, contrast, highlights and more. Or simply open the Edit tab to make customised colour adjustments, whether or not you use a preset. Then save your adjustments and apply them the next time you edit video if you want to replicate the effect.
You can create your own presets using a similar process. Simply select the Create Preset option in the same Edit tab and start adjusting from scratch.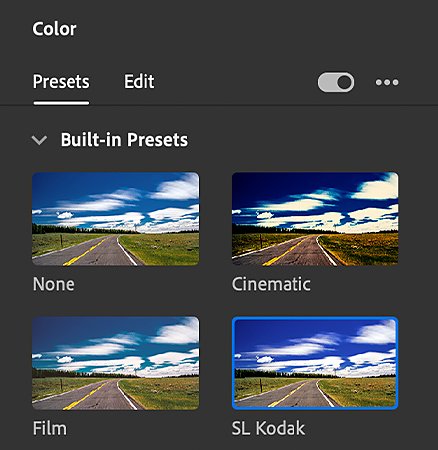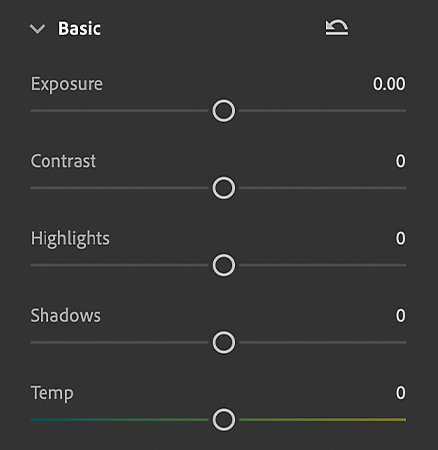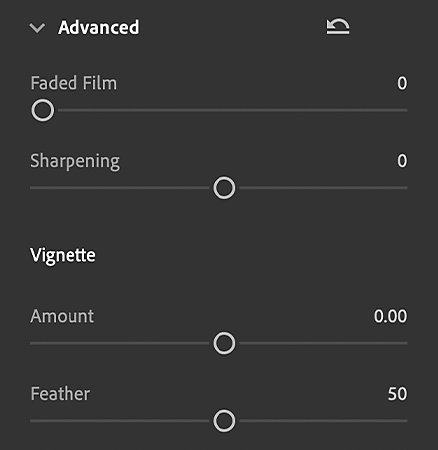 Access to more editing features at your fingertips.
Go beyond basic video editing apps for your iPhone or mobile device with the options in Premiere Rush, which is a free download in Google Play and the App Store. With a powerful video editor in hand, you can shoot and edit videos in real time, applying your saved presets to give videos your signature look before sharing them directly to social media. It's a quick and easy way to unify your content with filters to give your feed a curated feel.
A few common questions about video filters.
Can you put filters on video?
Yes. Presets in Premiere Rush let you add filter-like edits to your videos. You can also adjust preset settings to your liking and save them for future use.

What is the best video filter app?
In Premiere Rush, you can access a number of built-in presets and you have the ability to tweak and edit them. Create your own unique filters that no other app offers.

How do you put a filter on a video?
Simply select the Colour panel in Premiere Rush and you'll see all the built-in presets as well as the sliders to adjust them.

Quick and easy video edits.
Make scroll-stopping videos with Adobe Express. It's fast and easy to create your perfect edit.
You might also be interested in…