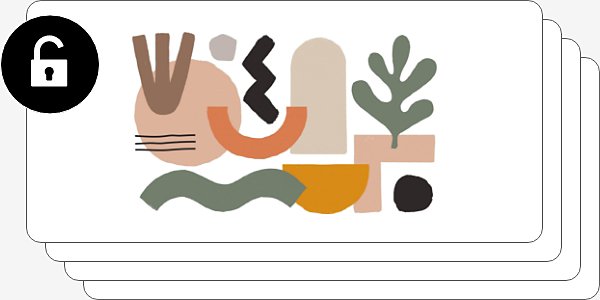 How to unlock layers in Adobe Photoshop.
Learn how to lock or unlock layers as you work so you can control how your edits affect your project.
Unlock a layer to be able to edit or transform it.
In Photoshop, layers are like separate transparent sheets that allow you to add to and edit photos and artwork on different levels. Locking a layer protects it from changes as you work. When a layer is locked, you cannot edit it, delete it, or paint on it. However — unless it's the designated background layer — you can still drag locked layers up and down in your stacking order to move them forward or back in your project.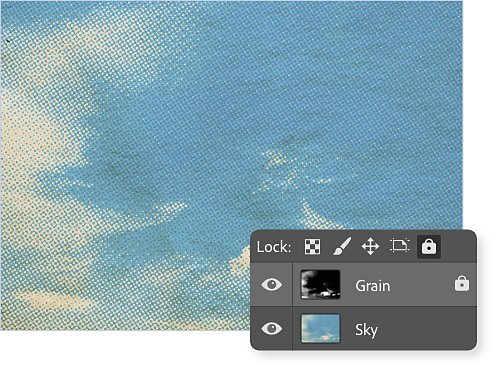 If your layer is locked or partially locked, click the small lock icon to the right of the layer name to unlock it. To lock a layer, select it and click the lock icon above your stack of layers in the Layers panel.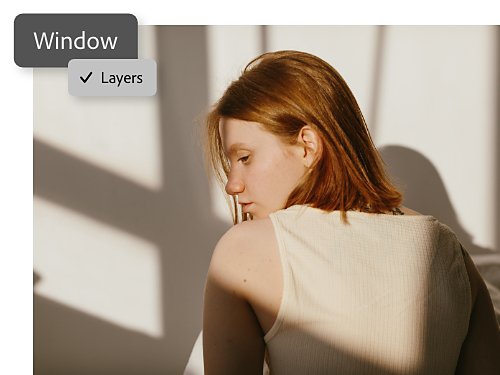 Why can't I unlock my layer in Photoshop?
To be able to unlock, first make sure your Layers panel is visible. If it's not, go to Window › Layers from the top menu bar. If the Layers panel still doesn't show up, go to Window › Workspace and choose Essentials.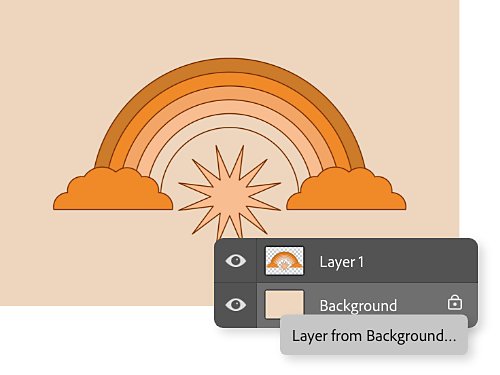 How do I unlock a background layer?
When you create artwork in Photoshop with an opaque background — a solid color, texture, or image — the bottom layer automatically becomes the background layer, and it's partially locked so you can't alter its opacity or position in your stacking order. To fully unlock it, turn it into a normal layer by double-clicking the layer and selecting the option Layer from Background.
Two ways to unlock or lock a Photoshop layer.
---
1. With the Layers panel:
Go to your Layers panel and select the layer you'd like to unlock. If it's locked, you'll see a padlock symbol next to the name of the layer. Click the padlock icon next to the layer to unlock all the layer's properties. If it's unlocked and you want to lock it, click the lock icon in the Layers panel above your layer stack to lock all the layer's properties.
---
2. With the keyboard shortcut:
You can also use the keyboard shortcut of Command+/ (on Mac) or Ctrl+/ (on Windows) to lock or unlock any layer that you have selected.
---
How to unlock a partially locked layer.
You can partially lock a layer in order to protect certain properties, such as its colored pixels, transparent pixels, or position on the canvas. Unlock a partially locked layer in the same way you would a fully locked layer — clicking the padlock icon next to the layer name. To partially lock a layer, choose one of the partial lock icons in the Layers panel above your layers stack.

Lock or unlock transparent pixels.
The Lock Transparent Pixels icon resembles a tiny checkerboard. This will keep the transparent area transparent. Paint strokes or other shapes you add to your layer will only affect opaque areas of the layer. For example, paint a design onto an object that's on a transparent background without worrying that your paint strokes will travel outside the lines of the object.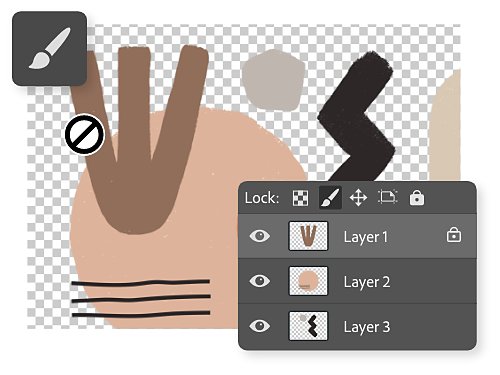 Lock or unlock image pixels.
The Lock Image Pixels icon is a paintbrush. This lock is the opposite of the Lock Transparent Pixels lock. When clicked, it protects all opaque pixels from being modified with painting tools.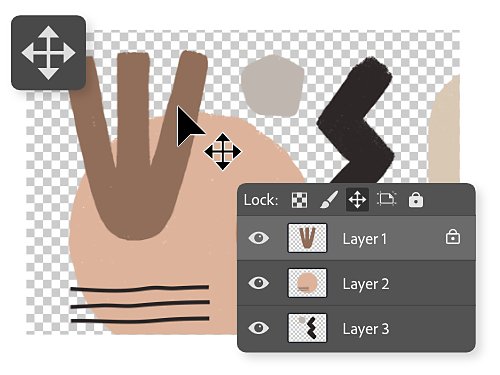 When Lock Position is activated, it prevents any movement of the objects on a layer. This icon looks like a crossed set of arrows.
Take your layers further.
Explore these Photoshop tutorials to discover more layer-related graphic design tips.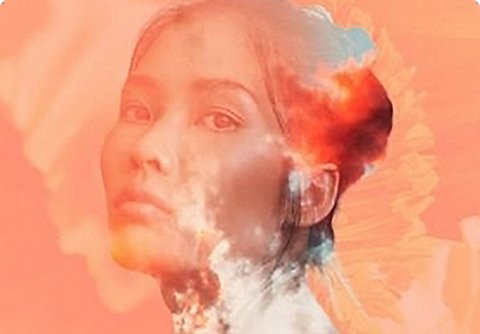 Drop in images as new layers.
Create layers by adding new pictures into your project.
Find the Creative Cloud plan that's right for you.