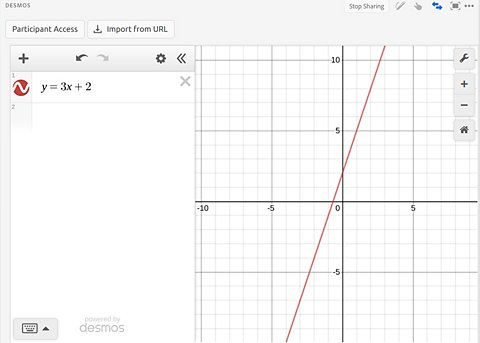 Supported Languages: English
Price: Free
Author: Cameron Dahl
Supported view(s): Standard view (HTML)
Desmos Connect is an interactive, real-time version of Desmos made for Adobe Connect. It allows collaboration between students and teachers to create a better learning experience.
Benefits & Key Highlights:
A great way to get students engaged with math by allowing them to interact and manipulate the graph in real-time.
Control who has access to the graph with the Participant Access feature.
Can be used in Breakout Rooms to allow students to work out a problem on their own.
Import an existing graph to save time and be prepared.