An introduction to the different types of video content.
Videos can come in many forms, shapes and sizes. Go behind the scenes and learn the elements that separate one type of video from another.    
The right kind of video for you.
Video content is a lot like food: There is a ton of variety of what you can make and each style follows a particular recipe to make it distinct — with your unique touch added, of course. It can be hard to know where to start. Whether you want to become an influencer who hosts the latest unboxing videos or you need to create company culture videos for your new startup, you can learn how to whip up a project that matches your flavour with this guide to the different types of video that both budding and experienced videographers can make. 
The business of video marketing.
Online videos have become the centrepiece of a brand's content marketing strategy. They are no longer afterthoughts or product videos buried deep on a YouTube account, they are crucial pieces of multimedia marketing campaigns that attract potential customers and gain brand awareness. Discover how to reach your target audience with this breakdown of marketing video types.
Marketing videos: A broad form of video production, this encompasses any video clip designed to grab the attention of potential customers with a clear call to action, whether it's to purchase products or services, visit a landing page or something else. Customer testimonials, new product announcements and product tutorials are a few examples of how varied the content can be.
Promotional videos: Promotional video content is made to advertise and generate excitement for a specific good, service or product. It's created solely to showcase the value and importance of what you wish to present for your target audience and increase conversion. This type of video can be resized for different aspect ratios to be easily shared on various platforms.
Explainer videos: This video content type is an educational tool used to inform customers or interested parties on how to do something for marketing purposes. It's a tutorial video for your brand, in other words. These go a long way to establish credibility and trust and they provide helpful information to consumers in a dynamic way.
Training videos: Similar to explainer videos, these online videos teach viewers how to perform a task, role or function through the use of dramatisations, voiceovers and overlay text. They supplement the training programme set forth by your organisation and help new and established employees alike get up to speed with business practices and rules.
Become a social butterfly.
Social media is the perfect platform to build brand awareness, not only professionally but also personally. Gain a following with these types of social video content.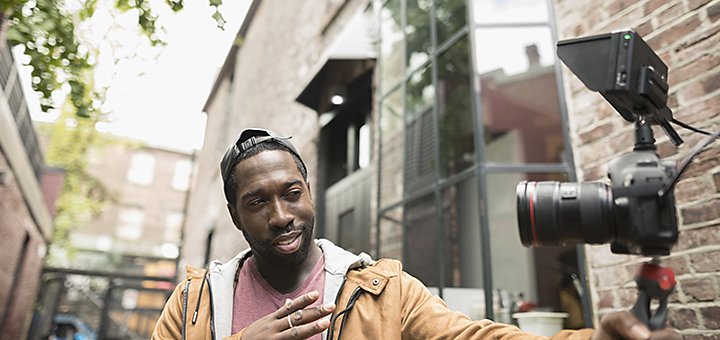 Short videos: Capture viewers' attention — no matter how short it is — with high-quality short-form personalised video clips. Learn how to make precise, compelling work that's educational, aspirational or entertaining (or, if done right, all three at once).
TikTok videos: Make fast-paced, super-short (20 to 45 seconds) videos that hook your audience immediately and leave them wanting more. Contribute to the latest trends, add hashtags and sounds and display your one-of-a-kind personality with the latest craze in social media.
Meme videos: Share your sense of humour with this specific video type that takes your favourite meme clips and adds a dash of you. Learn how to avoid FOMO and get your take on a meme out into the digital wild ASAP with this tutorial.
YouTube videos: Want to break through to an audience on the most visited website in the world? Discover what it takes to make a video or livestream stand out on YouTube with these tips and tricks.
Vlogging: Also known as a video blog (vlog for short), this type of content is dependant on a personal connection between the host and the audience. Think of vlogs as personalised video diaries about anything — product reviews, comedy, educational videos and more. Explore how to find your voice with our expert advice.
DIY videos: This genre takes the phrase "If you want something done right, you have to do it yourself" to a whole new level. Go behind the scenes to find out what it takes to share your DIY accomplishments with the world.
Educational videos: Want to take your remote learning act on the virtual road? See what's on the supply list to make a high-quality, informational and easy-to-understand video about any subject. 
Capture event videos.
Make slice-of-life moments unforgettable with these types of videos.
Baby videos: Bring the emotion and love between a family and their newest member to life with this videographic style. Document baby's first everything — from crawl to walk and everything in between — for fond memories that will be forever cherished.
Birthday videos: Celebrate another year on this rock with this kind of video. Send a personalised video to a loved one — slideshow, music video, whatever you like. Just remember, it's the thought that counts.
Travel videos: Show off the Seven Wonders of the World — or your last trip to the happiest place on Earth — with videos that will make viewers want to pack their bags.
Wedding videos: Commemorate the happiest day in a couple's relationship with this style of video production. Put on your creative director's cap for a day of fun, fast-paced shooting, whether it's a spontaneous elopement at Niagara Falls or a storybook wedding in Southern California.
Stay in effect.
If your creative juices are overflowing, challenge yourself with these types of video content that primarily use special effects to tell interesting visual stories.
Slow-motion video: Turn time from a free-flowing river to a crawling creek with this genre of video. Learn about high frame rate, shutter and playback speeds and the equipment required to "slow down time."
Time-lapse video: Speed up time like the Flash with this video technique. Learn how to change the frame rate to get accelerated videos that can show hours of footage in a few short seconds.
Loop videos: If you don't mind repeating yourself, these kinds of videos are right up your alley. Similar to a GIF, loop videos let you loop video footage as many times as you need. You can even customise your loop to play forward or backward.
Video collage: This editing technique allows you to stitch multiple video clips together at once. Reorder your clips, add overlay text and graphics and even incorporate a customised watermark, all from the same workstream.
Lyric videos: Give life to the words of your favourite song. Turn the lyrics of songs into art with a dynamic font, kinetic typography and a dazzling background image (or footage from Adobe Stock). Turn to Adobe After Effects for even more options to animate your video.
Push the envelope with Adobe Premiere Pro.
Polish your footage virtually anywhere. Adjust the sound and colour, add animation, graphics and effects, then share with others quickly and easily using the industry standard in video editing. Explore how to do all that and more with these Premiere Pro tutorials — perfect to get you started.   
Do more with Adobe Premiere Pro.
Make visually stunning videos virtually anywhere — for film, TV and web.
You might also be interested in…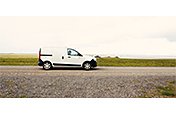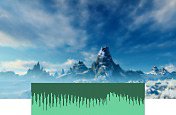 Get Adobe Premiere Pro
Create flawless productions with the industry-leading video editing software.
7 days free, then US$24,14/mo.