YouTube content ideas start with you.
Turn your interests into great YouTube videos with these video content ideas. Whatever your passion, post videos that help you to find people who share it.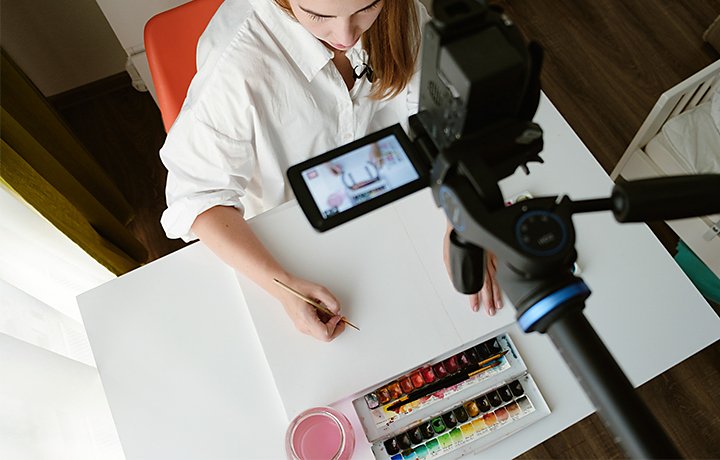 Start a vlog.
Vlog is short for video blog. "Vlogging is just a journey," says content creator Joshua Martin. "It can be about anything." Whatever you're thinking and whatever you're doing could be vlog-worthy, so just turn on your phone's camera and get started.
In the beginning, it may be helpful to think of your ideal viewer and what they'd like to know about you. Start with a short intro video that tells people who you are, what type of content you'd like to share and why they should join your channel. Try out a catchphrase or two. "If you feel stuck, if you don't know where to start, just start recording," says Martin.
The key to a good vlog is editing. Seasoned YouTubers cut out boring parts and long pauses and try to mix in action shots. You might take viewers through a normal day or through a life-changing travel adventure, but either way you're on a journey and bringing them with you. An intro to your videos that showcases your brand and teases the topics you'll cover in your vlog is good marketing and a great way to establish your channel.
Don't be afraid to ask your viewers what content they'd like to see. They can respond in the comments and you can tailor your videos accordingly. If you get a lot of questions, create a FAQs or response video to help your audience get to know you a little better. See what successful vloggers are doing and you can learn from them while still staying true to yourself.
If you know a lot about electronics, gaming, films or anything in that vein, you might gain an audience by using that knowledge to review new gadgets, games or media. Even if you don't have special knowledge, you use products, watch TV shows or films, listen to music and read websites, magazines or books every day. If you have something to say about any of it, you can share your thoughts on YouTube. Find a fun way to share product specs and express your authentic reaction to your purchases — or even cover items you'd never purchase and why.
Joshua Martin's first video to gain traction was a breakdown of his camera rig. "It dawned on me that people are looking for a specific camera, how it's being used, what accessories there are for it," Martin says. He turned that idea into a video series about the gear he uses and soon he became a trusted resource for other people who use that camera.
You too can use your knowledge to educate others with explainer videos or tutorials. People out there are seeking answers to questions on everything from financial planning to classic film trivia. If you're doing DIY home renovation, you can teach people how to remodel a kitchen as you remodel your own. If you're a gameplay wizard, you can help other gamers get to the next level of their favourite video games. Or if you're a film superfan, you can explain Easter eggs from recent popular films to more casual fans.
Once you've got the hang of creating YouTube content, you can even start making tutorial videos about how to create and share a YouTube video. If you know your stuff and you can share your knowledge in a fun way, you can build a loyal following of subscribers.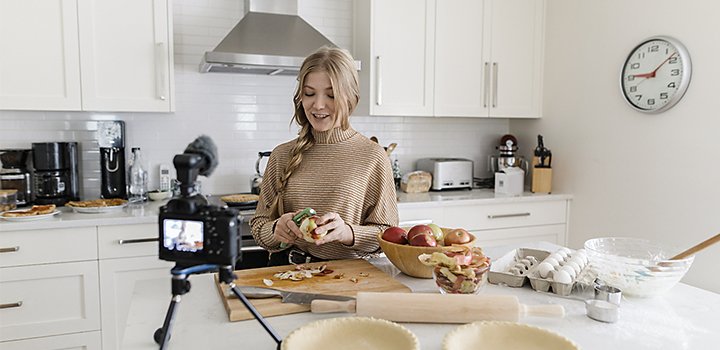 Make music videos.

Music videos will always have a home on YouTube. Musical artists share everything from live concert recordings to intimate jam sessions with friends to heavily produced music videos. If you're not a musical artist, try creating and sharing lyric videos of your favourite songs.
YouTube is a great place for filmmakers to find an audience. Whether you want to make documentaries, prank shows, horror films or just funny commercials, you can start sharing them on YouTube and see what resonates. 
Get to work.
Wherever you are is always the best place to start. Just decide which type of video you want to make and get started. If you want your video to be scripted, write that script. If you only need a broad outline, jot it down. If you want to wing it and fix any mistakes during the editing process, just start recording.

When you find the content that speaks to you, study that genre so you know what's been done before. "That way you can understand if you're copying content or talking about the same things as everybody else," says Martin. By paying attention to what other creators are doing, you can make sure you're doing your own thing. (You can also watch YouTube videos on the craft of content creation for more tips.)
Keep in touch to creators you follow for advice. People enjoy talking about things they're expert at, so don't be afraid to ask questions and start building your network. "Not everybody builds success by themselves," Martin says. "It takes a community."
Be patient with the process and yourself.
Once you create your first video, don't rush to upload it. Share it with your friends or colleagues and get their feedback. They might spot things you haven't noticed and you can make edits or reshoots that improve the video. You can then come back to it with fresh eyes and more easily spot any changes you want to make.
When he made his first video, Martin was nervous about his skills and his equipment: "I said to myself, 'Let me just record this, whatever I have in my head and get it out there. It's going to be rubbish, but this is just the beginning.' And once I got that first video out, I felt way more calm."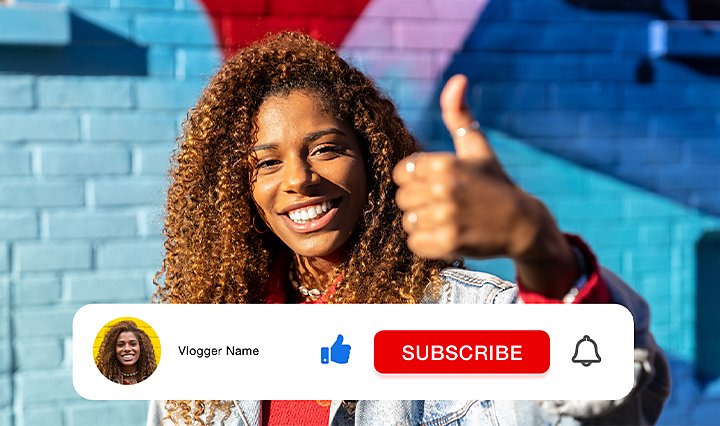 The business behind the scenes.
Whatever kind of videos you create, each one helps build your personal brand as a content creator. If you're interested in turning your content into a career, it might take several tries to find your niche. If you make a video that performs well, learn from that success. Give your viewers more of what they want and with luck your subscriber list will grow.

Take a tip from the video marketing world and include a call to action at the end of your videos. People who just watched a great video tend to feel good about the person who created it. By simply asking them to subscribe to your channel, you may give them the nudge they need to click that button.
Subscribers, likes and comments all contribute to your ability to make money from your channel. If you don't like asking people to subscribe, try to get creative with your call to action. Martin says, "Thanks for watching — if you want to support this channel, you know what to do" and he leaves it there. You can also use templates in Adobe Premiere Pro to create graphics that point to the Subscribe button so you don't have to say it every time.
But before you start to think about the money, focus on the content. Find what excites you and go make it.
Start your own YouTube channel.
With more than two billion users, YouTube is home to every genre of short-form video. All you need to become a content creator is a smartphone like an iPhone or Android, a Google account and the desire to share something. From tutorials to reaction videos to blooper reels, you can upload just about any content to YouTube and see if it draws an audience.
Proven YouTube video ideas.
If you're unsure where to start for your first YouTube video, think about the content you most like to watch. What unique spin can you add to the genre? What videos do you wish existed? If a subject interests you, it's probably of interest to someone else. 
Make food videos.

Recipe or cooking videos are hugely popular on YouTube. You can show people how to cook your favourite dishes, teach basics like how to properly dice an onion or offer fun kitchen hacks like quick pomegranate-seeds extraction.
If you're more of an eater than a chef, you can make your cuisine reviews into food videos. Rate the best restaurants in town or the best new kids' cereals on the market. Compare all of the fried chicken sandwiches in your area or show people how you eat healthfully.
If you've got a great sense of style — or just your own sense of style — share it with the world. Show off new clothing and accessories as they arrive with unboxing videos. Dissect trending styles or record a time-lapse of your fashion choices. If your makeup game is always on point, review new products or do walk-throughs of your daily routine.
Build your own lifestyle brand.
Your YouTube channel can be many things at once. Mix vlogs with reviews and tutorials and build your brand as a lifestyle or health influencer. Break down your eating habits, fitness routines, self-care rituals and inspire others to optimise their mental and physical health.
Do more with Adobe Premiere Pro.
Make visually stunning videos virtually anywhere — for film, TV and web.
You might also be interested in…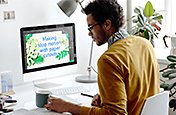 Edita videos en tu teléfono.
Emplea Adobe Premiere Rush para editar clips de video y fusionarlos en un archivo de video para el sitio web o las redes sociales.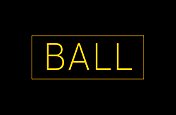 Obtén Adobe Premiere Pro
Puedes crear producciones perfectas con el software de edición de video líder en su sector.
7 días gratis, luego Ar$ 3.878,46 /mes.