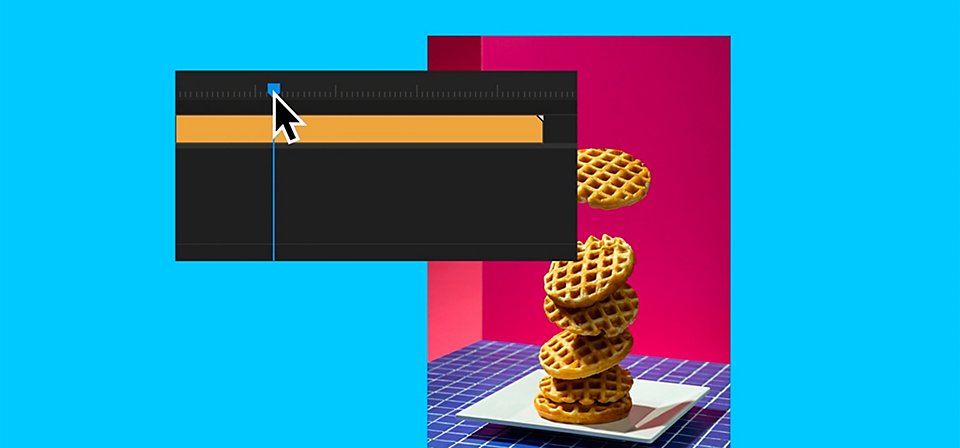 Edit videos faster with artificial intelligence in Adobe Premiere Pro.
Powerful, efficient AI tools using Adobe Sensei make video editing faster. Discover some of the best AI-powered features in Premiere Pro.
Speed up your editing with artificial intelligence (AI).
AI is changing the game for film and video creation — speeding up transcription, editing, color, audio, captioning, and delivery workflows. Whether you work on short social videos or feature-length films, AI functionality powered by Adobe Sensei will shave time off your editing process and open the door to new creative possibilities.
Spend less time on tedious tasks like creating transcripts, changing color levels, adjusting audio, and reframing videos for social channels — and more time getting inspired and telling a story with stunning video projects.
AI-powered video editing tools in Premiere Pro.
Instantly match the colors in two different video clips in your sequence with Color Match. This helps eliminate discrepancies between the colors in different shots of the same scene. Correct for saturation, white balance, and brightness between different takes, and weave separate shots into a single, unified scene. Maintain a set look for your footage, and enable Face Detection to pay special attention to skin tones and expressions.

Keep your soundtrack and visuals on beat. Retime music to match the timing of your video as you edit. Instead of spending hours manually syncing video and audio, tap into the power of AI to keep what's on screen and what's coming out of the speakers aligned, all while preserving the impact of the soundtrack.

Ensure dialogue and background audio are in perfect harmony. Manually adjusting background sound levels whenever someone is speaking takes a lot of time. Auto Ducking automatically creates audio keyframes that lower music and sound effects during dialogue. Then, those same features bring the soundtrack back up when no one's talking.

A horizontal 16:9 aspect ratio is a common default for many cameras and devices. But the vertical 9:16 aspect ratio is popular on social platforms. Changing from one to the other can require time-consuming keyframe motion edits to keep moving subjects visible. Auto Reframe solves this by instantly identifying the focal point of action in your shots and keeping it visible as you change aspect ratios. This is especially handy if you've created a wide video but want to post a clip of it on social media platforms formatted for square or tall aspect ratios, like Instagram or TikTok.

Explore every AI possibility.
Adobe Sensei brings the AI technology into all areas of Adobe Creative Cloud— from video editing and audio effects to photo transformation, animation, and stock imagery searches. Get the full rundown of AI-powered features accessible right now in Creative Cloud and learn how your workflow can be transformed.
Save yourself time as you customize your video projects with the help of tools powered by Adobe Sensei in Premiere Pro, no matter what your creative vision is.