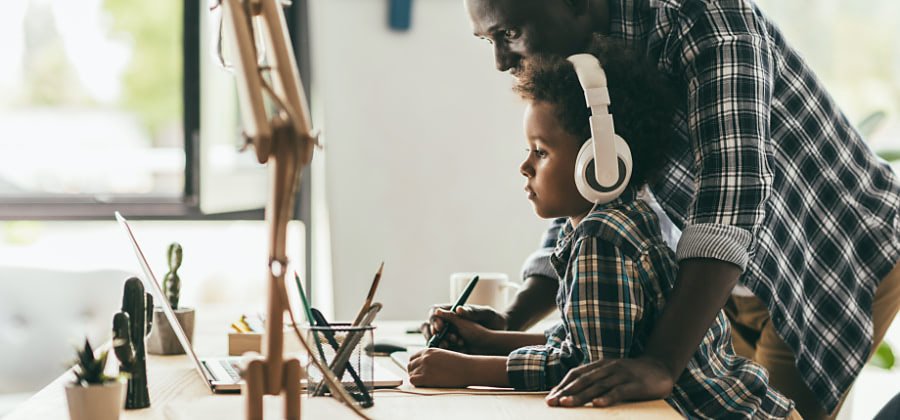 Help kids get started on cartoon animation.
Budding movie makers can develop their animating and video editing skills with this suite of animation software tools that grows along with their increasing skill level.
Not sure which apps are best for you?
Not sure which apps are best for you?
Take a minute. We'll help you figure it out.
Take a minute. We'll help you figure it out.
An intuitive app for animation makers of all ages.
Creating animations has never been easier for children, especially ones with DIY attitudes. YouTube and TikTok are platforms populated with the work of young creators. It's not a matter of "if" kids create video projects, it's a matter of "when." You can kick-start their creative journey by providing them with the right tools for animation. With customizable toolbars and built-in tutorials, Adobe Animate is an ideal tool to help beginners go from a storyboard to an animation.
Why Adobe Animate is a great animation app for kids.
Animate combines the traditional elements of video editor software (cutting and editing clips) with powerful animation tools and makes them accessible to a beginner audience. The toolbar in Animate can be simplified for a new user and you can adapt and expand it as their skills increase, allowing young animators to work and grow in a manageable way. First, create layers and frames that storyboard an animation, and then move on to more advanced features as skills progress. And, with video tutorials and explainer videos accessible within the app, the program itself provides a track to stronger skills with each new project.
Prep a new animation project.
It's simple to get started in video animation using Animate. 
Download Adobe Animate and get started.
---
1. Open Animate on your device.
---
---
3. Load potential assets to your project by navigating to CC Libraries. From there, you'll be able to search Animate or even Adobe Stock for some assets to play with.
---
Draw your first animation.
Create a quick flipbook animation with simple drawings. 
---
1. Go to Insert › Timeline › Frame.
---
2. Select the line tool, and draw a line.
---
3. Go to Edit › Timeline › Copy Frames. Then go to Edit › Timeline › Paste Frames.
---
4. Repeat this process to do a very basic stop motion animation where the line drawing moves slightly, frame by frame. Try it with the Pencil tool or Brush tool as well.
---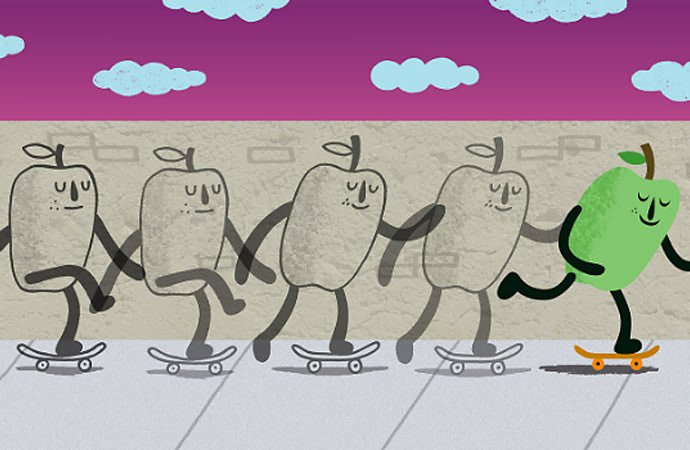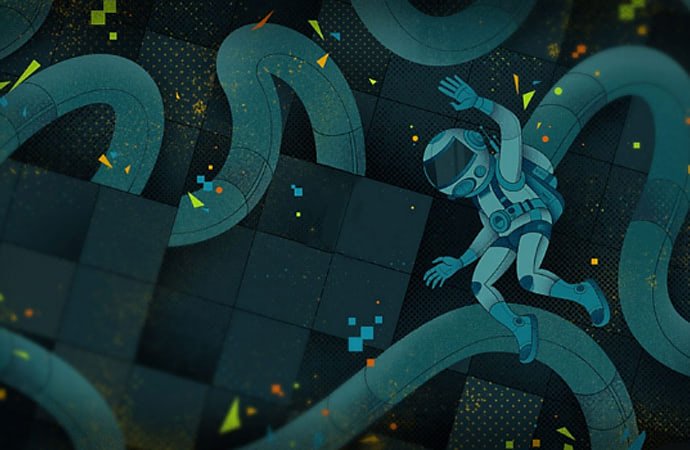 Cartooning tutorials for young creatives.
There are many tutorials to help young people get a head start on video making with Animate. Preview some how-tos to see how beginners can get started in the app. 
Create a 2D character animation.
Learn about the Animate Timeline.
Get to know the Timeline. It's important to understand how to use many different Adobe programs, and Animate is no different.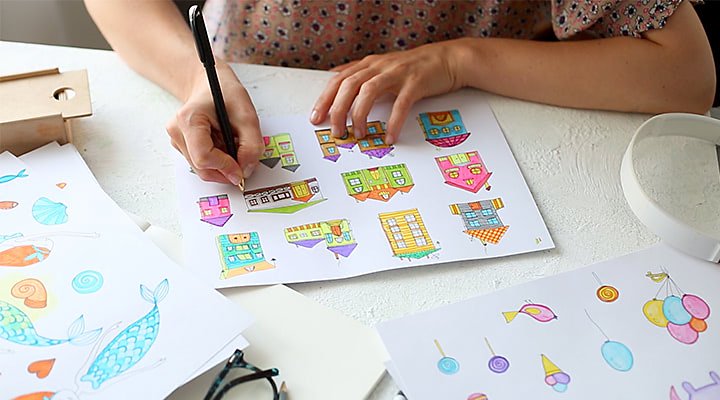 Additional skills to help young animators grow.
Develop a foundational understanding of important principles that translate into the world of animating by mastering the basics of cartooning and drawing. Start with drawing tools like the Brush, Pen, Ellipsis, and Pencil in Adobe Illustrator and Animate to practice linework and create shapes. Then use film tools like Camera to add dynamic movement. 
Play with vectors and patterns.
Vector and pattern art are powerful tools in an animator's toolkit. Because it's based on equations, rather than pixels and doodles, vector art can be resized and animated quickly and easily. Young artists who learn how to use vectors and patterns will have a more varied set of animation skills. 
Before a film can begin to take shape, the structure of the story has to be in place. For animators, that starts with storyboarding. Understanding composition, perspective, and the other principles of storyboarding helps young animators create a plan and form for their ideas, before they actually start animating.
Rotoscoping is the animation method of tracing over live video footage to create moving pictures. Rotoscoping can increase the skill of an animator or help them capture specific movements more accurately. Animate lets users import video into their animation for easy tracing. First, make a simple GIF using a rotoscope technique. A similar frame-by-frame animation style is also the key to creating a stop motion animation.
Creating cartoon videos or animated characters may seem challenging, but with a workflow geared toward growing skills, Animate makes animation video creation accessible. With passion, practice, and the tools to succeed, cartoon makers of all ages can unlock their creative potential. 
Fascinated by the world of animation?
Keep learning by reading our beginner's guide to animation.