Grow your sisterhood with a welcoming sorority recruitment video.
Whether you're Kappa Delta or Alpha Delta Pi, Greek organizations thrive on new members. Bring them in with a compelling video.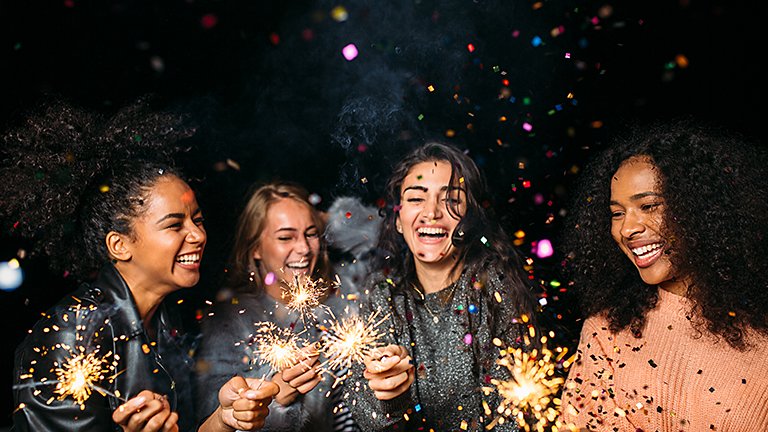 New year, new faces.
Student organizations are always recruiting. Members graduate every year, and new students show up on campus every term. Getting freshmen and other newcomers into student groups is a necessity for campus organizations that want to stay fresh and relevant. Promo videos for campus groups are a major part of that effort, whether it's at a big state school like Texas A&M or a smaller private institution like Syracuse University.
What is a sorority recruitment video?
A sorority recruitment video is a preview for potential new sisters that shows them why they should join during sorority rush. It gives them a glimpse into the type of sisterhood your sorority offers and showcases the benefits of rushing with you. If you're recruiting in the fall, a video can show them what life is like in your house throughout the year.

Most importantly, a recruitment video should be aspirational. New students arriving from high school need to see who they can become when they're at college. Joining a sorority is part of that journey, and you can spark their interest, inspire them to join you, and welcome them to a new chapter in their lives.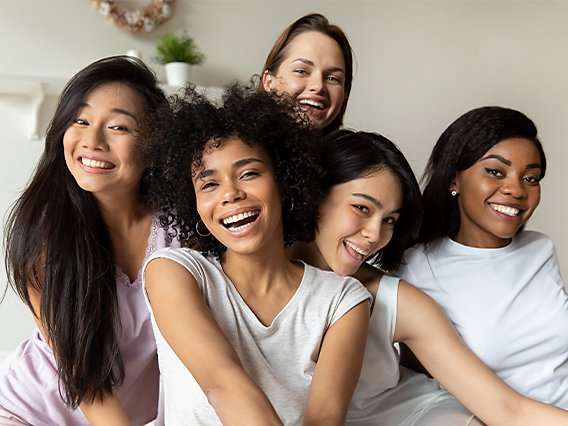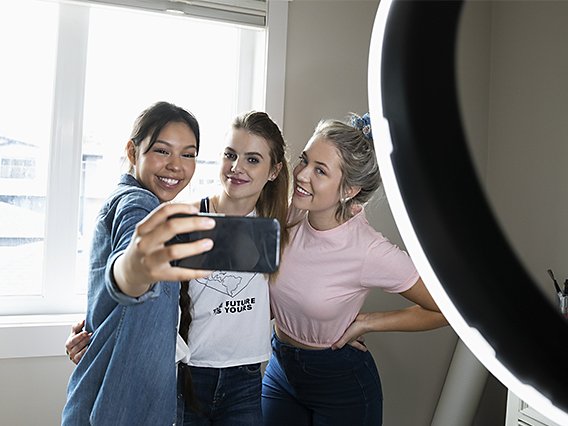 What to include in a sorority recruitment video.
A sorority recruitment video has to be more than just a montage of cool stuff. It should include information on what events and activities your sorority participates in all year, as well as who, where, and what sorority life includes, like:
Current and past sorority members

Introduce yourself to new recruits. Show them who you are and what you're like — and put your personality into your video. These clips can be candid footage from a cell phone or more professional talking-head testimonial segments. In all cases, members should speak directly to how becoming a Gamma Phi Beta, for example, helped them realize who they are, or why going Phi Beta Phi was one of the best decisions of their lives.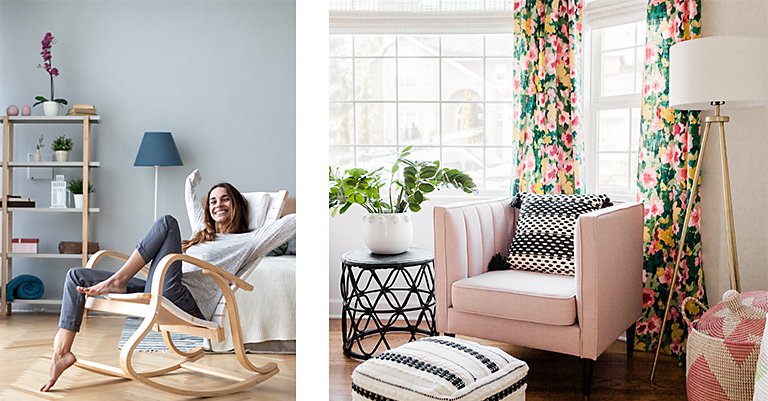 The house
Not all members of a sorority live at the house, but they'll spend a lot of time there. Show off what facilities you have and what sets your space apart from other sororities on campus. A sorority house is one of the most important draws for new recruits, and having a good house can differentiate you from other sororities, so feature it prominently in the video.
Greek life is all about group activities with your sisters. Introduce your regular activities like study sessions, dinner parties, and other gatherings. Show off pool parties, holidays, and even more elaborate activities like hot air balloon rides. Wow potential members with a video collage of the fun things you do throughout the year.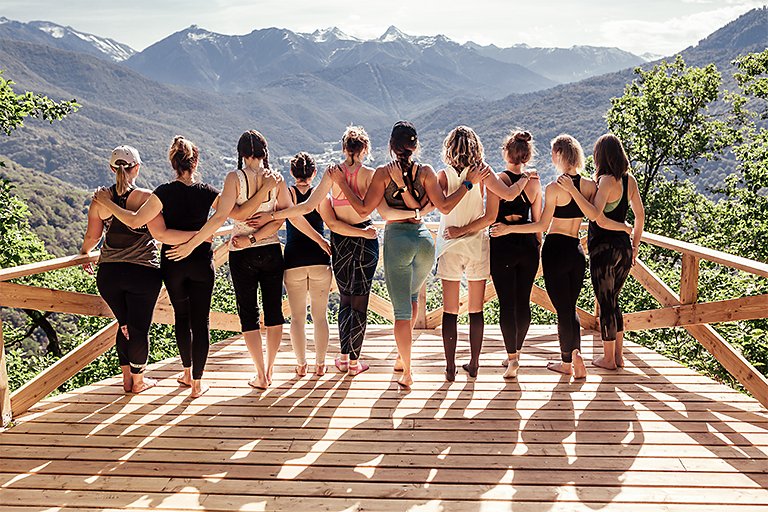 Achievements
Display any awards your house or the members have gotten, and highlight recognition from your college or other academic institutions. If your sorority has singled out your chapter for exceptional conduct, academic achievement, or community service, present it proudly.
Greek organizations give back to their community. Be sure to include what types of causes and charities your chapter participaties in, and show new recruits how they'll be doing good when they join your sisterhood.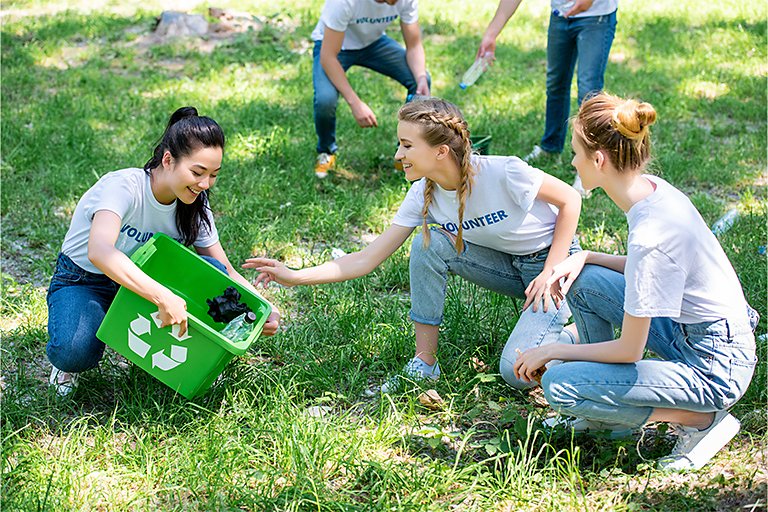 Important information
Your video should inform as well as impress. Let new recruits know where and how they can find you, and be sure to give them important dates for open houses or other events at your sorority, when rush happens, and the date of Bid Day.
Background music should be a constant presence in your video. Choose something that illuminates the character of your house and personality of your chapter without being too obtrusive.
Make a video that wows new recruits.

Good recruitment videos look and feel professional. There's a place for casual cell phone footage, especially when it comes to candid shots and footage of your events or activities. However, it could be worth it to bring in a professional videographer to make the house look as good as possible or to film testimonials from current or former sorority sisters.
When you make your video, decide if it's going to be something you use for a few more years or if it's something you're making for just one specific sorority rush. If your video is for only a single rush, consider showcasing more sophomores and juniors in it. New recruits coming straight from high school will spend far more time with them than seniors about to graduate.
Your budget will also dictate what you can put in your video. Professional videography and editing, as well as elements like drone shots of your sorority house, will need additional funding from your chapter's or national organization's budget. Based on what you have available, prioritize what professional shots will be most effective for your recruitment video.
Show off your sorority with Adobe Premiere Pro.
Professional video editing software like Premiere Pro can make a big difference in how your video turns out. Spotlight the sights, sounds, and experiences of your chapter through the power of video editing, music, and storytelling, and you'll help your sisterhood thrive in the coming school years. From Chi Omegas at the University of Miami to Delta Gammas at Ohio State, the right video will help you find new members to fit in perfectly with your house.
Explore related creative projects and topics…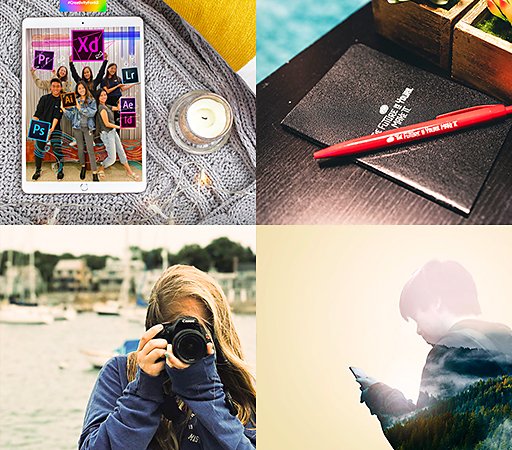 Shaping the future. One student at a time.
Adobe Ambassadors and campus clubs make it easier to get started with Creative Cloud.

Get the apps on all your devices.


Access the latest version of all the apps.
Students get all apps for the price of a single app. 
Creative Cloud for students and teachers 
Get 20+ apps, including Photoshop, Illustrator, and lnDesign. Save over 60%.
---
US$19.99/tháng* US$52.99/tháng
For the first year, then US$29.99/tháng after that.
Check eligibility