Sharpen your photos and get correct exposures by using the histogram tool.
Learn to use the histograms on your camera and in your photo editing software to reduce noise and enhance details.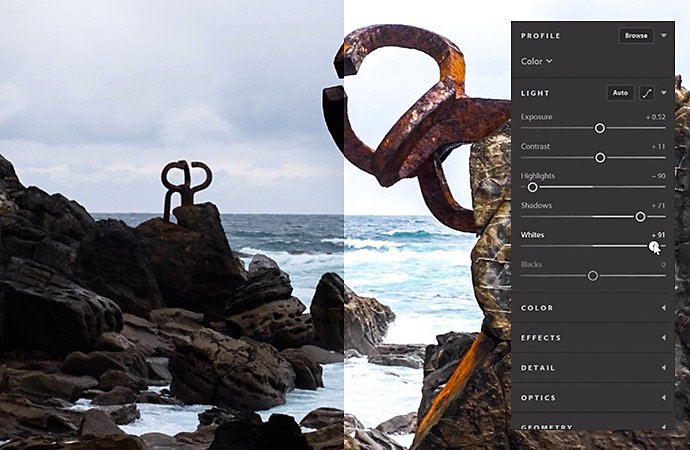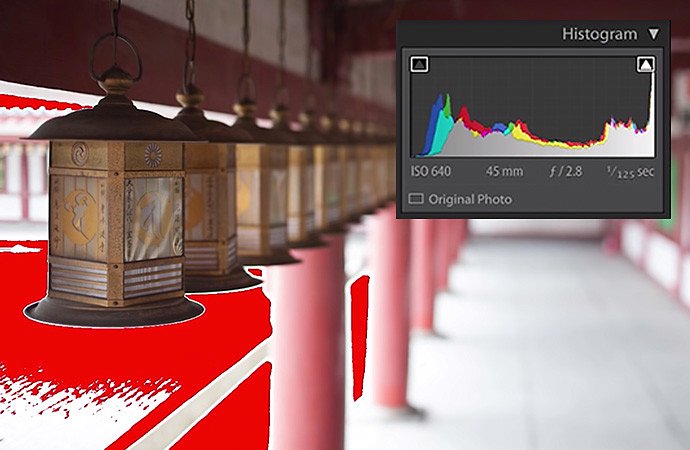 Experiment with Highlight and Shadow Clipping warnings in Lightroom.
Discover shortcuts and tips for maximising the dynamic range of your photos in this short video by Julieanne Kost, Adobe's Principal Evangelist for Photoshop and Lightroom. 

Always check the histogram before you print.
Your photo might look perfect on your screen, but when you print it, you find that you've clipped blacks and whites. Photographers can make great use of pure black, but blown-out highlights can be especially distracting, as the eye is drawn to places where no ink has been laid on the paper. "I tell my students, if they're going to print, always look at the histogram first," photographer and teacher Tina Tryforos says. "Then adjust the right and left sliders to ensure that you have a full tonal range in your print."

When you print, if your photo's colours look vastly different from what you expected, you might need to calibrate your monitor. Mac and Windows machines offer colour calibration tools, but truly accurate calibration requires a colorimeter. These devices measure your screen's colours against industry colour standards and create a unique colour profile for your monitor.
With an accurate colour profile, as well as a balanced histogram, you can capture the full dynamic range of your photos. You'll avoid any unpleasant surprises when you print and trust that you've maintained shadow and highlight detail when you share images online. And by making the histogram part of your process while shooting, you'll have better images before you even begin editing. 
You might also be interested in…
Discover how adjusting shutter speed can help you capture clean shots or motion-filled moments.
Night Photography.
Low light doesn't have to equal low quality with these tips for successful nighttime photos.
Lightroom plan
Edit, organise, store and share photos from anywhere.
7 days free, then HK$78.00/mo. 
Photography
Get Lightroom, Lightroom Classic, Photoshop and 20 GB of cloud storage. 7 days free, then HK$68.00/mo.
All Apps
Get the entire collection of creative apps and more.
7 days free, then HK$408.00/mo.