Learn the art of flower photography.
Create beautiful images of flowers using perspective, composition and lighting techniques. Plus, get editing tips from the experts to bring out the best in your flower photos.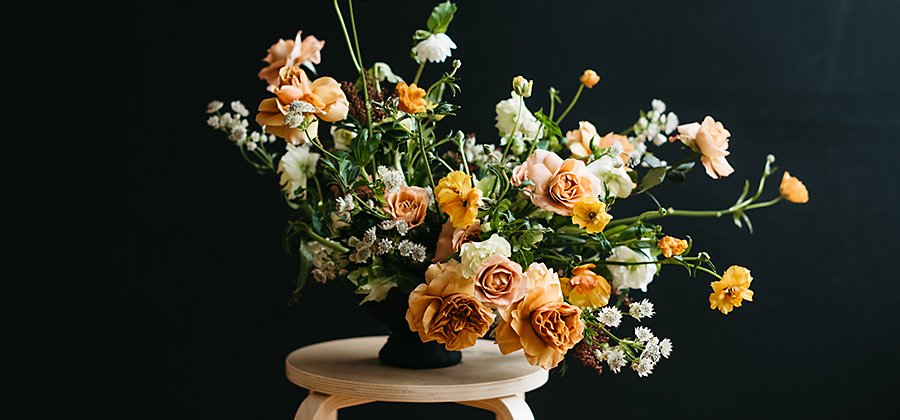 Why photograph flowers?
Flowers are a naturally photogenic subject matter — a joyful expression of colours, textures and shapes. Photographing flowers celebrates the beauty of plants and is an effective way to get better at various photography skills. "It's a great place for beginners to start, but it can also be very advanced," says photographer Derek Boyd. "It's like that saying, 'Easy to learn, hard to master.'" But by paying attention to the angle, framing, lighting and editing of your shots, you can go from simple flower pictures to beautiful images of blooms that stir emotions and evoke a second glance.

Gear up for flower photography.

You don't need much to get started. Here are a few items you can gather before you head out for your first floral photography adventure.

Just your phone.

The only piece of equipment you truly need is a camera and your phone's camera will suffice in a pinch. "It's always with you and if you have one made within the last four or five years, it will take amazing photos of flowers that you can even print in fairly big sizes," says photographer Jake Braught. "Phones have a tendency to overexpose photos. To better see what your phone is capturing, turn up the brightness of your screen, then adjust the exposure of the photo. I recommend turning the exposure down a bit to preserve more details."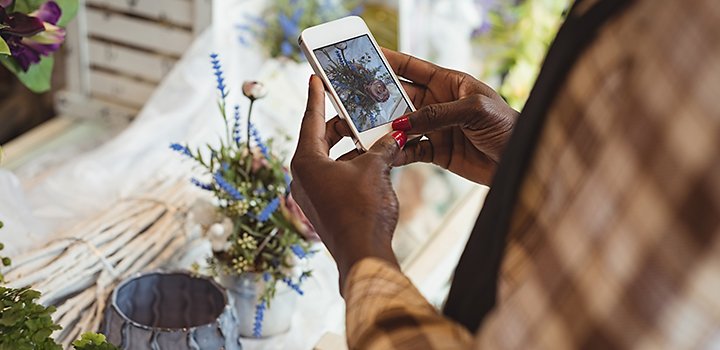 A DSLR and a 50 mm lens.
A DSLR camera and lens will give you more options for creating flower photography at the professional level. "My go-to lens is a 50 millimetre," says Braught. "It's a great lens for starting out, whether you're photographing flowers or portraits. I have an 85 millimetre lens for portraits and flowers, as well. A big advantage of these two prime (non-zooming) lenses is that they have wide apertures that create magical blurry backgrounds due to the shallow depth of field."
A tripod and cable release.
A tripod will help to eliminate camera shake to make your flower images sharper. A cable release will allow you to step away from your equipment while you take your shots. Take advantage of your steady camera by playing with various settings to see how they affect your photos. "You can do some really cool stuff with tripods," says Braught. "If it's near dusk and you do a long exposure, leaving the shot open for a few seconds, you can get some movement that makes the flower look like a painting."
Reflectors.
"The reflector is one of my favourite tools for flower photography, especially outside. It's handy for filling in shadows," says Boyd. "Because you're getting a lot of low angles and shadows, it helps to redirect the sunlight."
Plan your expedition.

Create memorable shots of beautiful flowers using these flower photography tips and tricks.