Get IT superpowers with Adobe Creative Cloud for enterprise.
Enterprise IT admins have to deal with big restrictions and even bigger responsibilities. To help you, Creative Cloud for enterprise gives you enhanced security and control with things like account formats and licence management designed for enterprises.

How the admin console puts you in control.
Creative Cloud gives you tools that allow you to easily manage all of your Adobe solutions, licences and users. You'll find all these tools in the admin console; these videos explain what the admin console is and how to use it.
Getting started with the admin console.
Learn how to use the admin console to download the latest software updates, add and assign roles to new admins and buy additional licences as and when you need them.
Get an overview of Creative Cloud and learn the differences between an Adobe ID, Enterprise ID and Federated ID. See how you manage, assign and re-assign licences using the admin console.
Keep control of installation.
Prevent users from installing additional products or updates by creating customised Adobe packages, directly from the admin console.
Enhance security with account types designed for enterprise.
Creative Cloud for enterprise gives you a choice of two additional account types. For larger organisations, Enterprise ID and Federated ID offer the most value.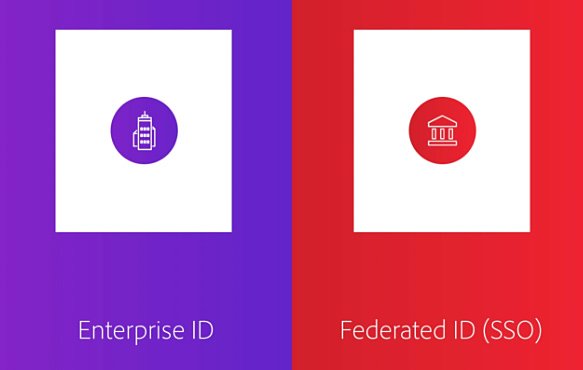 With Enterprise ID, the account is owned by the organisation and you can set strict password requirements. For Federated ID, the account and password are owned by the organisation. This means you can link it to your internal Active Directory and combine with single sign on. You can even request an extra dedicated encryption key for all of your online files. Thanks to these measures, Creative Cloud for enterprise complies with ISO 27001.

User licence management made simple.
The admin console is the central hub where you can manage all of your enterprise's Adobe products. But it's a lot more than that. Import, group and manage users, then set up product profiles to simplify assigning licences.
Adding and managing users.
The admin console makes adding users easy. Either bulk import users or use the Adobe User Sync tool to automatically import, group and assign users and licences from your Active Directory.
Assigning and re-assigning users.
Create user groups to make bulk assigning licences simple. Or you can set up product profiles, managed by a product profile admin, to help control which products different groups have access to.
Ordering extra Creative Cloud licences.
As your business grows and more people join your teams, you may need additional licences. It's quick and easy to order additional Creative Cloud licences directly from the admin console.

What else can the admin console do?
You can also use the admin console to create update packages and access expert technical and design support whenever you need it.
Options for managing updates.
Let your users self-serve updates or build a new package of updates which can be installed without user interaction. Or use the Remote Update Manager to invoke the update using a network command line.
Technical onboarding and unlimited support.
Get a one-hour technical onboarding call with an Adobe specialist to help you to get started. Once you're up and running, you and your team can schedule unlimited one-to-one 'Expert Sessions' about IT or creative subjects and access 24/7 technical support.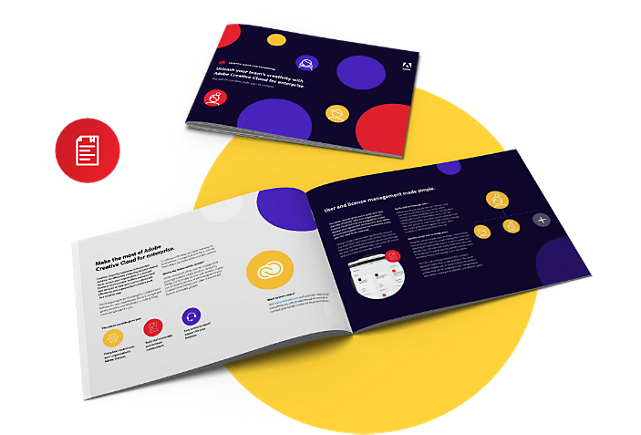 The admin console, explained.
Find out everything you need to know about the admin console, how it works and how you can use it to stay in control of licences, users and updates.
Learn how the enterprise admin console puts you in the driving seat of your organisation's Creative Cloud licences.