Aerial photography: tips from the experts.
Aerial photography is an excellent way to showcase landscapes, architecture and much more. We've asked three aerial photography experts, who have won awards and published work globally, for their top aerial photography tips. If you're an aerial photographer or are looking to take your first ever aerial shots, read on.
What you'll learn:
What is aerial photography?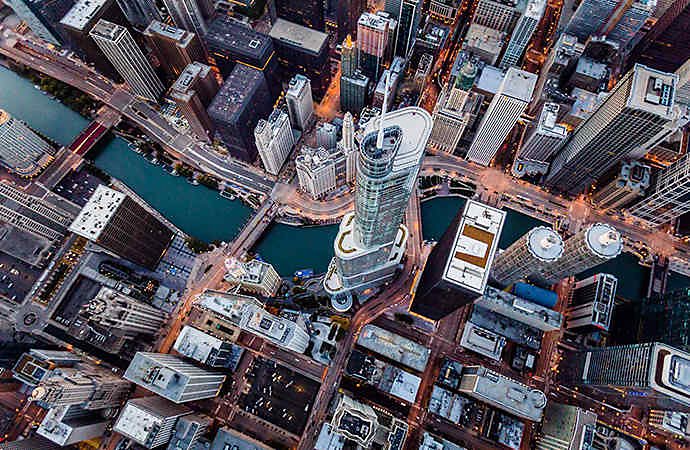 Aerial photography is the name given to the genre of photography where photos are shot from the sky. It's an extraordinary way to see landscapes and architecture from unique angles.

Essentially, as an aerial photographer you are shooting photos or videos from an aeroplane, helicopter, or tall structure such as a skyscraper. From such vantage points, you can capture dramatic bird's eye views impossible from the ground.
Aerial photography is often used in:
Tourism. Mountain ranges, coastlines and castles from above showcase destinations to holidaymakers.
Buildings and structures. Architectural, archaeological and geological projects often need high-quality overhead photographs.
Property. Overhead photos of housing and commercial property developments are used to generate sales.
TV and film. Travel documentaries, blockbuster movies and live football all use aerial photography and videography.
Aerial videography or cinematography is similar, but the aerial shots are captured with video cameras.
The age of drone cameras has brought aerial photography and videography to the masses. Previously, it was only available to a select crowd of filmmakers and professions such as marketing, construction, and architecture.
Brief history of aerial photography.
Aerial photography as a genre dates to the very earliest days of cameras. One famous early example is James Wallace Black's photograph of Boston, taken from a tethered hot air balloon in 1860.
The first photos taken from an aeroplane in flight were recorded in the early 1900s. The Second World War popularised aerial photography, which grew further with the arrival of the Space Race in the 1960s.
Choosing the right aircraft for aerial photography.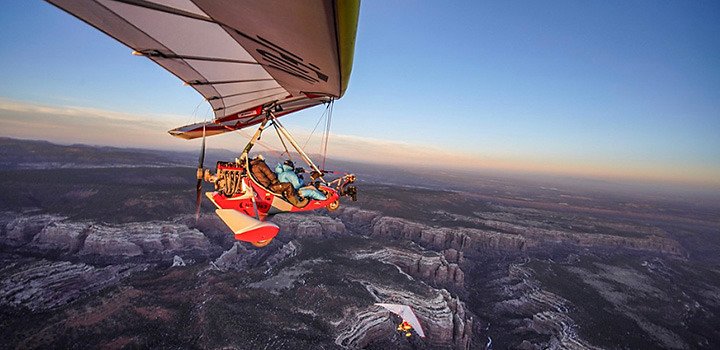 Aerial photography can be captured from an aeroplane, helicopter or drone.
The optimal method depends what you as an aerial photographer are shooting and why: for simple projects, like site planning or property shots, a drone might be all you need.
However, certain heights and areas can require you to hop into an aircraft for your aerial photography project whether in the UK or further afield. In an aeroplane or helicopter, you can bring more equipment to ensure that you capture the high-resolution aerial shots you want.
Get an idea what aircraft is right for your aerial photography project.
Aeroplanes.
√ Key benefit: Get higher and travel farther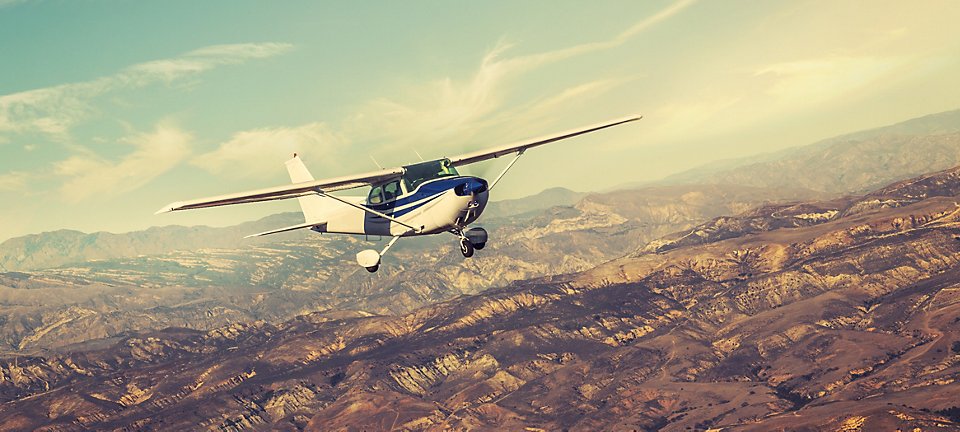 Aeroplanes can go higher, further and get you an overhead view of many areas where drones are not allowed.
It may be less expensive and easier than you think to book a flight. Plus, you can bring your high-quality camera equipment – ensuring you can capture gallery-level aerial photography work.
Pilot and aerial photographer Alex MacLean recommends using a high-wing plane, like the Cessna 172, so the wing is above the cockpit and out of the way while you shoot.
Helicopters.
√ Key benefit: Move nimbly at lower altitudes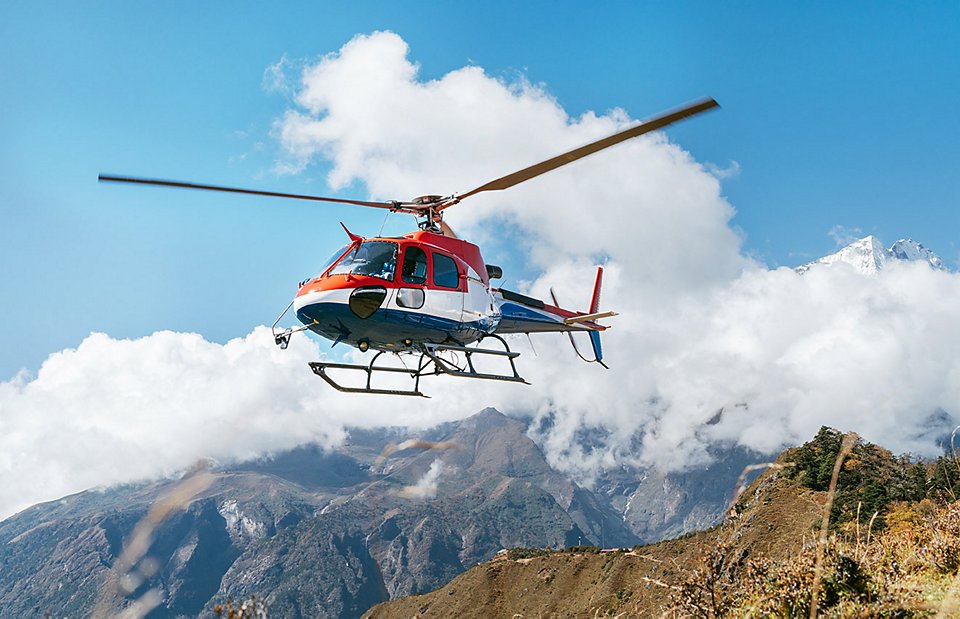 An aeroplane can't fly below 1,000 feet in a populated area. If you need to fly low or hover over one area, book a helicopter flight for your aerial photography.
Although it will likely cost more than booking a plane, chartering a helicopter is your best bet when shooting something smaller in scale or in a densely populated area such as a house or a stadium.
Drones.
√ Key benefit: More accessible and sustainable
Drone photography is an attainable and affordable way to break into the field. Also, the environmental impact of drone flight is much smaller than that of other aircrafts.
While some drone technology is approaching the level of high-quality cameras, if you want higher-resolution images, you'll want to steer clear of drones or find one that can hold your camera. Keep in mind, drones do have airspace regulations — so be sure you're permitted to occupy the area where you'll be flying it.
Expert tips for aerial photography.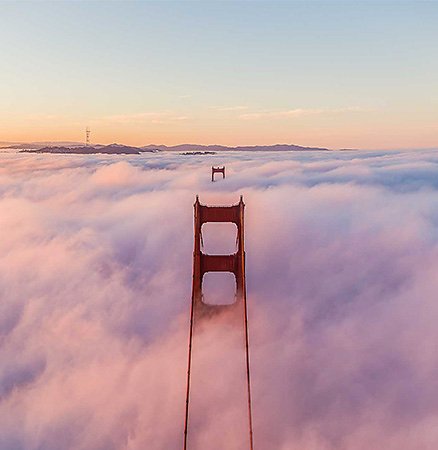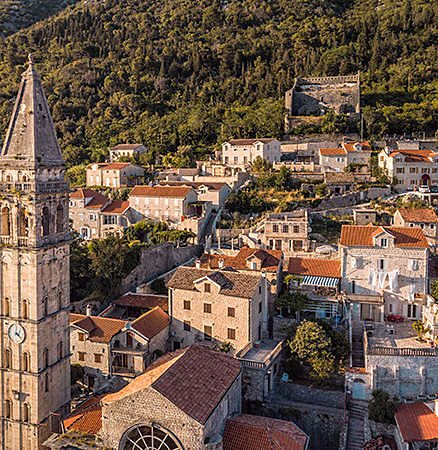 To improve your aerial photography, you want to get as much trusted advice as possible. With that in mind, we spoke to three established aerial photographers to ask for their top tips.
Here you will learn:
What to consider when shooting from an aeroplane, helicopter or drone
How the right tools and applications can help you get what you want out of your aerial session
1. Make sure your drone or aircraft flight is FAA approved.
There are serious consequences for flying aircrafts in prohibited areas. One benefit of chartered flights is that the pilot has the necessary regulatory knowledge and will clear your flight beforehand. For drone flights, make sure that you register your drone with the FAA and use a programme like AirMap to authorise your drone path.
2. Schedule according to the sun's position.
According to MacLean, the best time to shoot from an aircraft is when the sun is about 20 degrees above the horizon.
This is generally in the early morning or a few hours before sunset, but it depends on the time of year and your location. Aim for the sun to be a bit lower than 20 degrees if you are simply shooting from a tall building or hillside. The Golden Hour can be the perfect time to shoot.
√ Top tip: Use a service like SunCalc.org to see exactly where the sun will be during your flight.
3. Shoot out an open door or window when possible.
Ask your aerial photography pilot to open or remove the window or door to eliminate interference from the glass. Keep your camera inside the window frame to avoid shaking caused by the airstream.
Don't touch your camera to the edge of the window or to any part of the plane either, as the vibration will cause motion blur in your photos. If the window must remain closed, you'll see interference from the glass in your photos.
√ Top tip: Wear dark clothing to reduce reflections off the window
4. Secure your equipment and settings before take-off.
Secure your camera and aerial photography equipment to your own body using a strap and clips, especially when shooting out an open door or window or from a high-altitude point.
√ Top tip: Don't forget to wear pockets with zips to hold smaller items like your phone and keys.
5. Choose the right lenses and bring a spare camera body.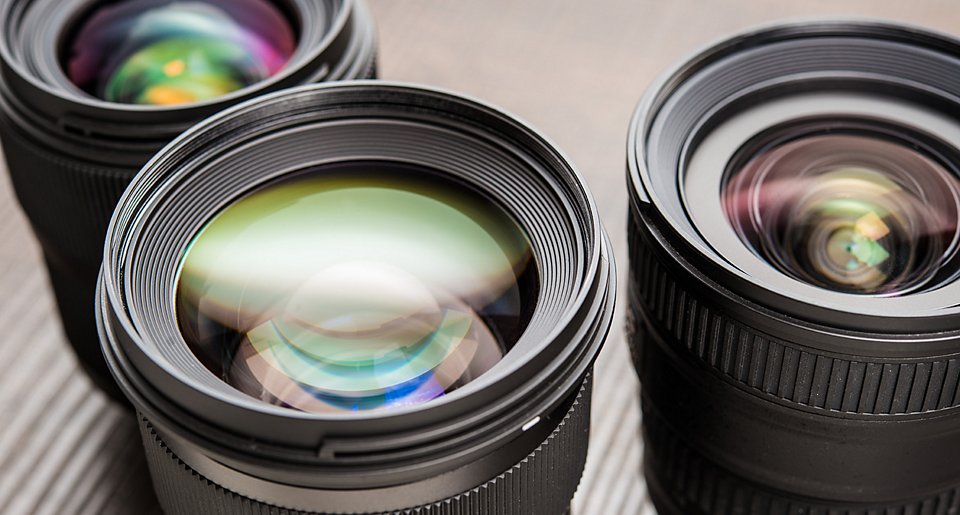 Lenses with image stabilisation can reduce softness or blur caused by vibrations in the aircraft. But if you're using significantly fast shutter speeds relative to your focal length, you may need to turn off image stabilisation, since it could deteriorate your aerial shots.
Using a few lenses that cover a range from 28 millimetres to 400 millimetres is best. Some important points:
Any lens that shoots wider than 28 millimetres may pick up the body or wing of the plane
Any lens longer than 400 millimetres may provide too much magnification and cause blurry photos
√ Top tip: Bring along a second camera body for your additional lens, so you can seamlessly switch back and forth.
6. Shoot at a high shutter speed and keep other settings on lockdown.
Shoot at a high shutter speed, such as 1/1000 of a second or higher, to avoid blur with your aerial photography. Set your camera on autofocus and consider securing the setting with painter's tape so it can't shift back to manual as you move the camera around.
7. Shoot at a higher ISO as the light dims.

Outdoor adventure and lifestyle photographer Justin Bailie recommends using a camera that can shoot at a higher ISO if the sun will be setting during your flight.
"You might start out shooting at 200 or 400 and then, as it gets darker and darker, bump it up to 1600, 3200 or even higher."
Justin Bailie, photographer
8. Make the most of your air time and save the critique for later
If you've gone to the expense of chartering a helicopter or plane for aerial photography, you want to get as much from that cost as possible.
"I feel like I haven't taken advantage of flying if I'm doing an assignment and I just go out and photograph it and come back," says Alex MacLean.
Can you get in some aerial photography practice once the assignment is finished, for example?
"Flying is expensive. Once you're out there, you might as well take a little time to shoot for yourself."
Alex MacLean, aerial photographer
9. Do a quick check to be sure your settings are correct.
The last thing you want is for your expensive aerial photography session to be ruined by having your camera set up wrong.
Look at your first few shots to make sure your settings are correct. "When you have one tank of gas and you're paying by the hour, you'll be trying to get everything you can," says aerial photographer Toby Harriman.
If your settings are wrong and you don't realise before taking off, you're less likely to realise this when airborne as you'll be busy shooting.
"You're not really looking at the scene or digesting what's happening until you land."
Toby Harriman, aerial photographer
10. Keep your eyes out the window and keep shooting.
It's important to check your settings when you first start shooting. But remember, your flight time is limited, and the view is changing every second. Focus your attention out the window as much as possible while you're in the sky.
"Don't be seduced by checking how you did when you're still up in the air."
Alex MacLean, aerial photographer
11. Take care of unavoidable issues in post-production.
---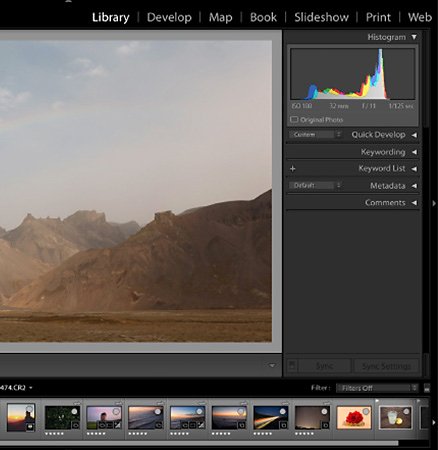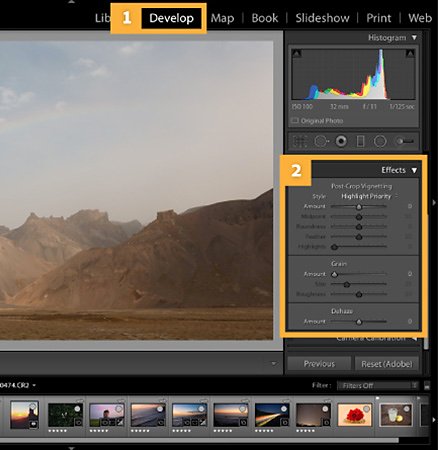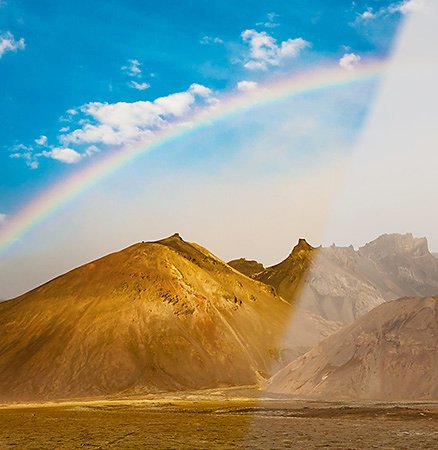 Editing is your friend when shooting from afar. Dehaze in Adobe Lightroom is a valuable tool for removing the foggy look often present in imagery shot at a high elevation. Use the Dodge tool to lighten specific areas of the photo and the Burn tool to darken others by utilizing the Adjustment brush. See how to best edit aerial shots by drone in this step-by-step video from Michael Shainblum.
12. Get plenty of practice first.
From gaining new insights on a familiar city to learning more about wild environments, sometimes an aerial view is all you need. Start by finding a safe and accessible rooftop to shoot from or book a flight or try out a drone if budget is less of a concern.
13. Give yourself a break.
If you're not used to heights, getting started can be a challenge. "Forgive yourself if you're a little distracted. It's a very distracting environment," Alex MacLean.
But if you're as well-prepared as possible, you're sure to get some amazing shots out of your aerial session. Just don't forget to enjoy the view and remember to believe in yourself and your talent.
"When I spent $300 on my first one-hour flight, my parents thought I was crazy. "But that flight turned into tens of thousands in paying jobs."

Toby Harriman, aerial photographer
Aerial photography: frequently asked questions.
What is aerial photography used for?
Aerial photography is used to capture photographs from above. Mostly, it involves a photographer going up in a plane or helicopter to capture images from the sky. Think of photographs of a football stadium on matchday, or a landmark such as the Golden Gate Bridge or Mount Everest. Architects and commercial developers often use it to capture bird's eye view photographs of sites and developments.
What are the types of aerial photography?
There are several types of aerial photography, including:
Tourism. Mountain ranges, lakes and coastlines from above for tourism. Same for landmarks such as castles and bridges.
Technical. Mapping imagery to be used for architectural, archaeological and geological projects.
Property. Housing and commercial property developments seen from above for sales material.
TV and film. Travel documentaries, blockbuster movies and live football all use aerial photography.
Creative/hobbyist. Many people shoot aerial photography as enthusiasts rather than a job.
Is aerial photography the same as drone photography?

Drone photography and aerial photography are often seen as interchangeable terms. But while they are quite similar, and you could call drone photography a type of aerial photography, when we talk about aerial photography we are generally thinking more about people shooting from aeroplanes or helicopters using a traditional camera.
Learn more about drone photography
How do I take an aerial photo on my iPhone?
Aerial photography is generally associated with high-end DSLR cameras with interchangeable lenses. For professional results, you would need this type of camera. But you can also take good quality aerial photography images on an iPhone. The best way to do this is to use Burst mode, which allows you to capture multiple high-speed photos.
Why are aerial shots used in films?
Directors and cinematographers have favoured the aerial shot for as long as technology has made it possible. The reason? It presents the scene from a perspective that people cannot generally see in everyday life and provides a unique bird's eye view. The arrival of drones has democratised aerial cinematography – before then it was only within reach for big-budget Hollywood movies.

Make your aerial shots even better.
Aerial photography is a big investment. Get the most from your aerial shots with post-production with Adobe Photoshop photo editing tools.
Adobe's aerial photography partners.
This article was co-written by aerial photography experts.
Alex MacLean is an aerial photographer and pilot who has won awards for his photography documenting America from above. See Alex's work
 
Toby Harriman is a San Francisco based aerial photographer whose work has often been seen in National Geographic. See Toby's work


Justin Bailie is an Oregon-based adventurer and lifestyle photographer who has shot magnificent photos of mountains. See Justin's work
Lightroom plan
Edit, organise, store and share photos from anywhere.
7 days free, then £9.98/mo. 
Photography
Get Lightroom, Lightroom Classic, Photoshop and 20 GB of cloud storage. 7 days free, then £9.98/mo.
All Apps
Get all 20+ creative desktop and mobile apps.
7 days free, then £51.98/mo.