Envelope designs that deliver.
Learn how to elevate your stationery or give your brand a polished edge with creative envelope designs.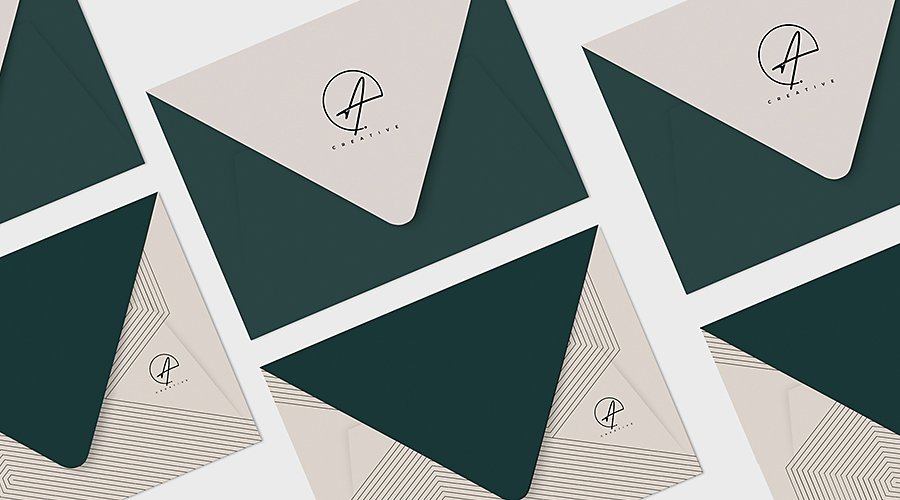 What's in an envelope?
While email, text messages, and social media make it easier than ever to communicate, hand-delivered mail is still an important way for brands and individuals to connect. From bank statements to birthday cards to coupons from your local grocery store, direct mail gets seen. One way to amp up your brand identity design and marketing materials is with a custom envelope.
A sleek, minimalist envelope can help your company make a great, professional first impression. A bright envelope with illustrations and graphics can make your brand memorable and help you stand out. Whichever way you do it, include your brand colors or your company logo design on the envelope to help increase brand recognition.
Design by the rules.
With physical mail, there are a few rules and regulations to keep in mind. You need to leave the correct amount of space for the address and stamps. If your envelope is too big or too heavy, you risk having it automatically returned to the sender.
The same can be said for including wax seals on the outside or the location of the clear plastic opening in a window envelope. These specifications vary depending on the size of the mailer, so before you jump into the printing process, make sure your design follows postal rules.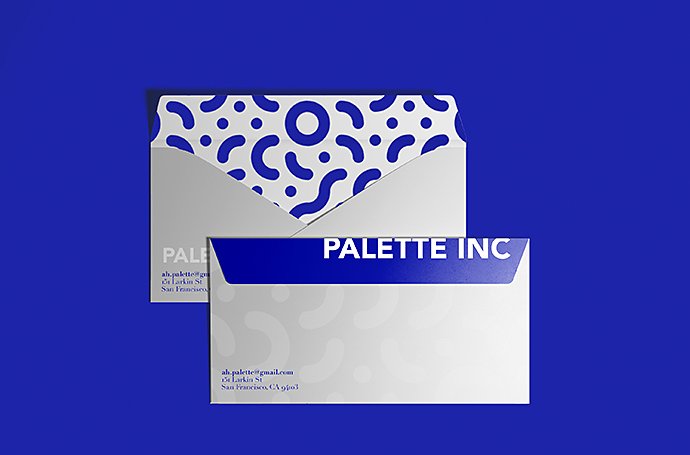 Different kinds of custom envelopes.
People associate different-sized envelopes with different types of mail. A letter from your bank looks much different from an invitation to a charity gala. Heavier paper can make the envelope feel more official, high quality, and bespoke, while a light, thin envelope can feel more generic. The size of the envelope and the paper quality can say a lot. And no single envelope works for all your mailing or messaging needs.
Business mailers
Official bills and informational packets are examples of business mailers. With such a wide variety of content, businesses often need several different standard envelope sizes. When designing your own, make sure your company colors are consistent across all materials. Invest in high-quality printing so the brand logo and return address are always crisp and clear.
Event invitations
When you design invitations for charity auctions, networking events, or business parties, the envelope is often custom-made to match the contents inside. Whether it's a subtle scroll effect in the corner, a matching sticker, or a splash of color across the front, make sure your designs are cohesive. If you need a place to start, browse some free templates to gather some design ideas and get your creative juices flowing.
Notification cards
Appointment reminders, holiday greetings, and thank-you note cards all come in a certain kind of envelope, and you know it when you see it. Whether it's a bright color or more square in shape, a greeting card stands out in your stack of mail. Since these cards can often vary slightly in size, make sure they match the size of the envelope you design.
With their more distinct shape, greeting cards can be a good way for brands to connect with their audience. If you want to reward a longtime customer, for example, consider adding a personalized note or a small gift card. And don't be afraid to add some graphic design elements to the outside of your notification envelopes. You want them to stand out among other pieces of mail, so make them pop. These subtle touches can help you bring direct mail into your marketing plan.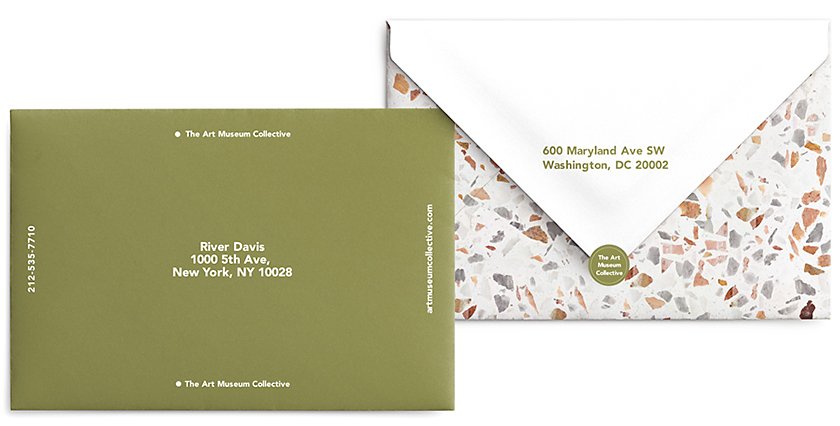 How to make a custom envelope.
Follow this quick tutorial to build and design your own envelope for whatever you want to send.
1. Find design inspiration.
Explore the world of envelope design on Behance and see how other creatives are bringing their brands to life.
 
2. Browse envelope templates.
When you know what size and style you want, check out editable design templates on Adobe Stock to jump-start your design.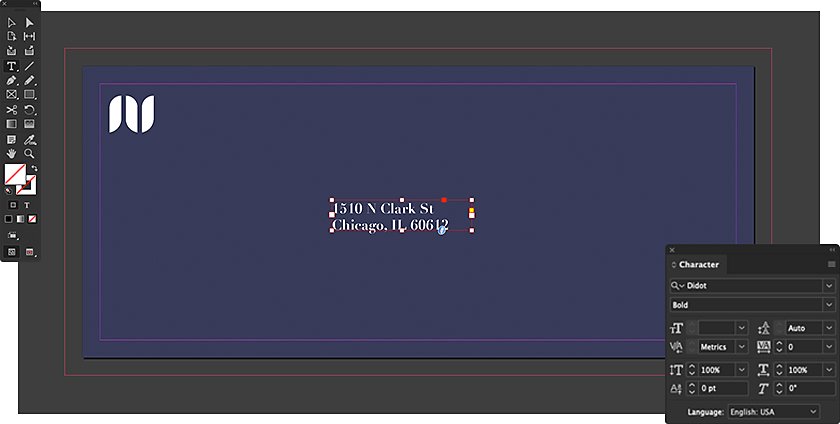 3. Personalize your design.
Open your template in Adobe InDesign and adjust it to incorporate your company name, address, brand colors, and logo.


4. Save your envelope design.
Save your envelope so you can easily edit it later. Then, export it as an image file to print it.


5. Sign, seal, and deliver.
When you know how many envelopes you need, send your mockup to an envelope print shop. Once the printer has them ready, it's time to mail those envelopes.
Craft your stationery design. 
When it comes to building your brand's corporate identity, all the marketing materials should work together cohesively — and envelopes are just one piece of the puzzle. You'll also need to develop a business card design, packaging design, and company stationery. And if you design all the materials at once, it can give your brand a polished edge. 
Start by exploring these letterhead tutorials to make sure what goes inside your envelope matches the exterior design. And when you've completed your company stationery, turn your designs into templates that your whole team can customize.
More topics you might be interested in…
Choose your Creative Cloud for teams plan.
All plans include the Admin Console for easy license management, 24/7 tech support, unlimited job postings on Adobe Talent, and 1TB of storage.
CAD $46.99/mo per license

Your choice of one Adobe creative app such as Photoshop, Illustrator, lnDesign, or Acrobat Pro.*

CAD $111.99/mo per license
Get 20+ Adobe creative apps including Photoshop, Illustrator, InDesign, Adobe Express, XD and more.

* Acrobat Pro, Lightroom, and InCopy single apps come with 100GB storage.