Bring in customers with clear, creative sign design.
Well-designed signs can spark curiosity and draw in new customers.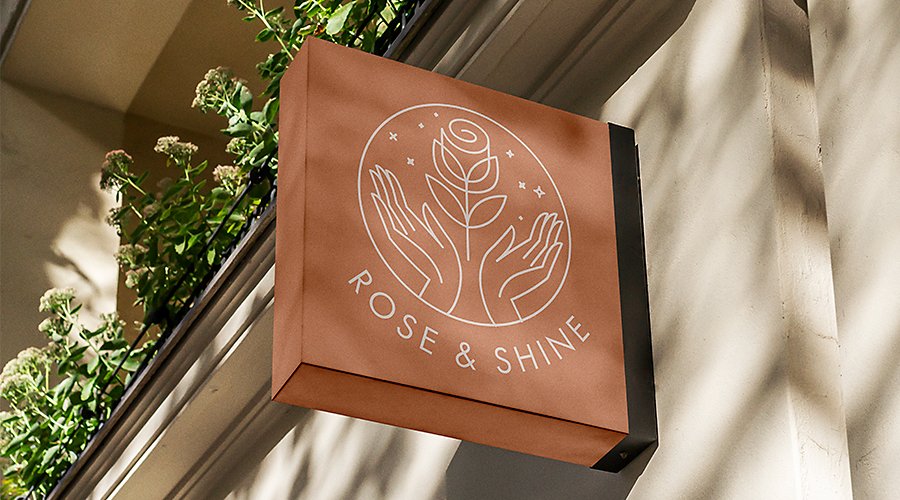 Boost foot traffic with stylish signs.
If you have a public-facing business, you need a sign. Having a sign is one of the most affordable, established, and effective means of advertising and communication. A business without a sign might as well be invisible, but one with an attractive sign can draw the eye and encourage customers to come check out your space.
Your sign is your handshake.
Signs are a form of communication. Before customers speak with your team or walk into your business, they engage with the branded communication you put out into the world. Signs are an essential part of that. According to one study, 60 percent of customers say that the absence of a sign prevents them from entering, and 68 percent believe that signage is reflective of a business's quality.
Much like business cards, signs are an invitation, and customers will evaluate you based on your sign quality. A good sign could mean the difference between a new sale and just another pedestrian who passes your business by.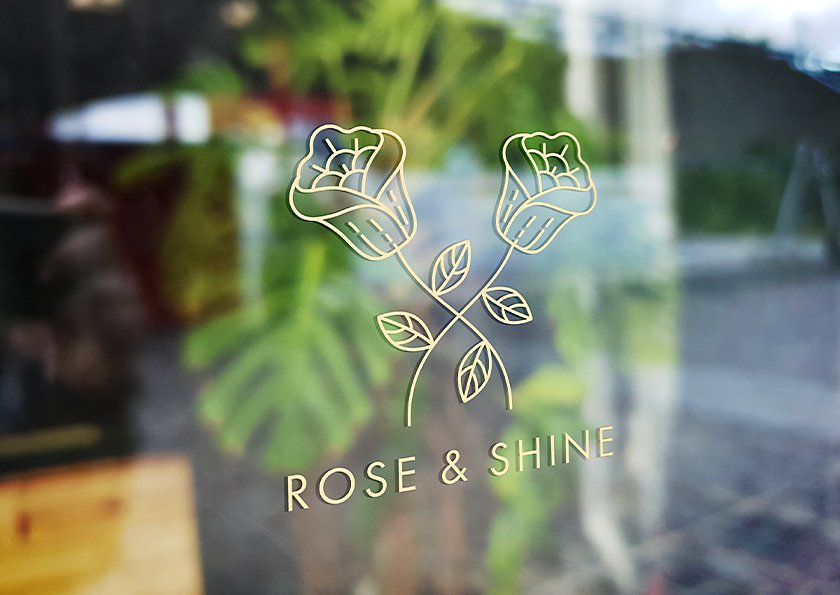 Types of signage.
From handcrafted wooden signs to window decals, there are almost as many types of outdoor signs as there are businesses. Here are some of the most common sign options:
Wall signs

Wall signs are among the most basic and essential business signs. Nearly all businesses need to say who they are on a flat surface like a wall or window, typically displaying their logo alongside any other other essential information.
Pylon signs
Pylon signs are any sign held up by a single pole. Pylon signs tend to be more informational than promotional, like directions about where to enter a business, yard signs telling pedestrians to please keep off the grass, or street signs proclaiming the rules of the road or assisting with wayfinding.
Sidewalk signs
Sidewalk signs are small, portable signs that usually sit outside a business during open hours, but are brought in at night. The A-frame sandwich board design is a popular type of sidewalk sign design, but it's not universal. The presence of a sidewalk sign implicitly tells passersby that the business is open and they are free to walk in.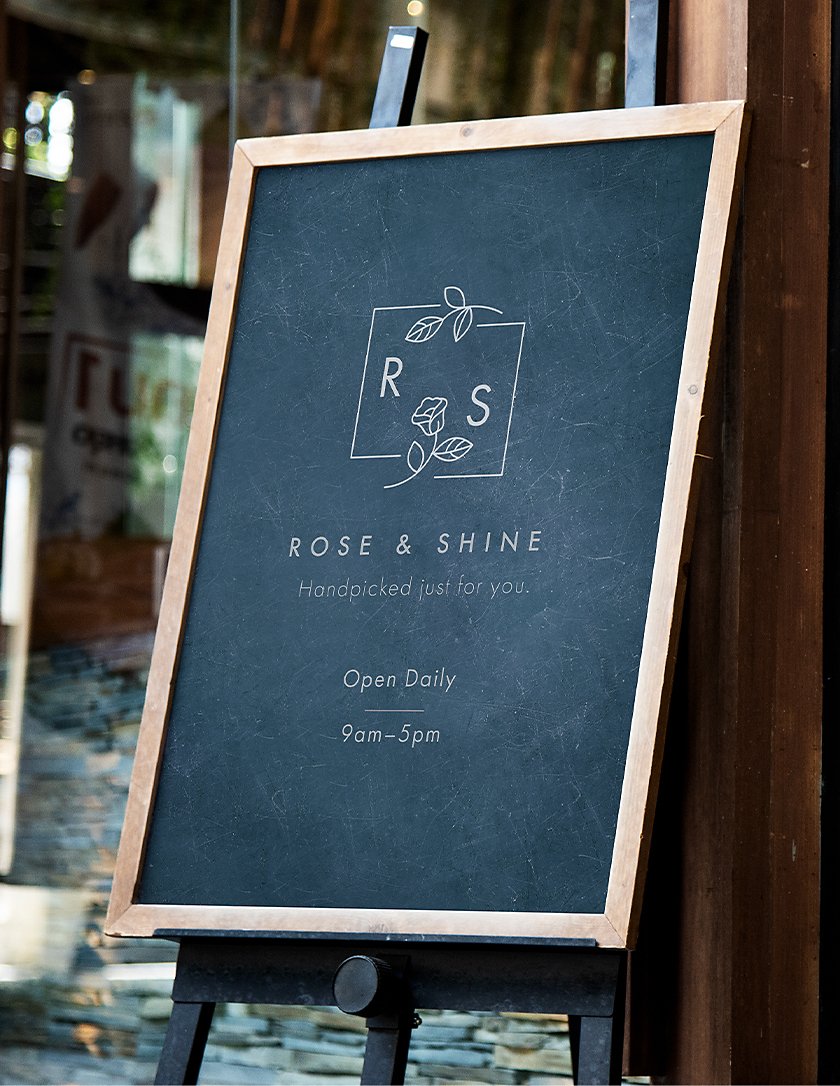 Roll-up banners
Banners are usually temporary signs and work well for special events or promotions. Banners are also a good go-to if you're doing a remote event like a trade show or pop-up shop and need to show off your brand identity with something portable.
Elements of good sign design.
Legibility
A sign on a business needs to be clear. Most people looking at it are going to give it only a few seconds of their time, so everything on the sign needs to be easily understandable. Icons and symbols can help with that, like a mortar and pestle indicating a pharmacy. Decide which pieces of information and visual elements are most important. You don't want to overwhelm your viewer, so put only what's needed on the sign. If something feels extraneous or distracting, it probably is.
Hierarchy
Signs usually include several different pieces of information, but it's important to control what the viewer sees first. Usually the name of the business is the most important element, followed by a slogan, and then other information like a business's location or hours. Layout plays a major role in determining what the viewer will read and internalize first.
Contrast
Signs need to stand out and look different from the environment they're in. If you have a restaurant, your sign needs to be distinct from other restaurants in the area. If you're a law firm that shares office space with other white-collar businesses, you need to have a sign that stands out from those of your neighbors.
When you design a sign for your business, keep your environment and context in mind. If your next-door neighbor has a big green sign, you should have something that's a different color or has different visual elements.
Your type of business will also inform what kind of sign you have. A doctor's office might have a sleek, white sign, and a retro style market could have a painting on a brick wall. Even the background color of your sign communicates important information to your customers — gold can imply high-quality goods and years of experience in a field versus neons that can look young and fresh.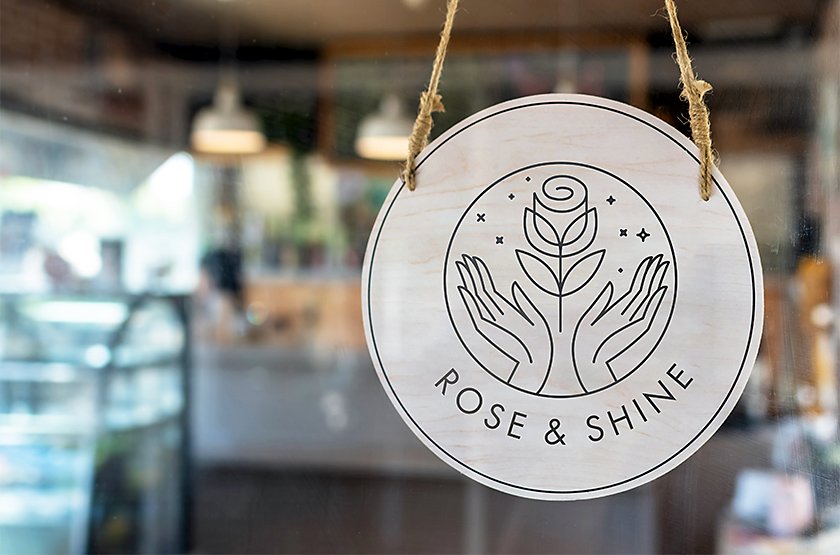 Recognizability
A sign needs to reflect a business's brand, personality, and overall feel. If your business has a brand kit, logo, or brand identity, that should inform sign design. If one of your biggest public-facing pieces of information doesn't convey your brand voice or identity, then that can be very confusing for your customers.
Your brand identity can inform the font and color choices you put on your sign. Sign lettering should always be crisp and easy to read, but choices like using a serif or sans serif font can communicate a whole lot about brand identity and what type of business you are.
Many business owners will want their sign or logo to be iconic. Being iconic is certainly a good way to be recognizable, and everyone who sees golden arches on a sign definitely knows what that means. However, brands are never immediately iconic. Focus on clarity and uniqueness, and your sign can become iconic in time.
Lastly, signs need to fit their medium. It's not enough to apply the same vector file you made for an acrylic wall sign to a vehicle wrap or fabric banner. In order to maintain legibility, hierarchy, contrast, and recognizability, signs need to be custom-made for the context they'll be in, and designers need to create with that in mind. The front door to your business might have room for a logo, hours, and a phone number. But a sign to attract drivers from the street should have fewer — and larger — visual elements, so potential customers can scan it more quickly as they drive by.
Inspiration for your business signs can come from anywhere. Check out Behance for examples of everything from yard signs to awnings.
Create signs, banners, and posters with Adobe Creative Cloud.
Adobe Creative Cloud for teams has everything you need to create a high-quality custom sign for your business. Templates in Adobe Stock get you started on your own sign design, and apps like Adobe Photoshop and InDesign support everything from small stickers and decals to giant billboards and mesh banners. Hone your skills with graphic design tutorials, and gain inspiration from an online design community full of seasoned professionals, all with their own unique styles.
More topics you might be interested in…
Choose your Creative Cloud for teams plan.
All plans include the Admin Console for easy license management, 24/7 tech support, unlimited job postings on Adobe Talent, and 1TB of storage.
฿1,386.72/mo per license
inclusive of VAT

Your choice of one Adobe creative app such as Photoshop, Illustrator, lnDesign, or Acrobat Pro.*

฿3,263.50/mo per license
inclusive of VAT
Get 20+ Adobe creative apps including Photoshop, Illustrator, InDesign, Adobe Express, XD and more.

* Acrobat Pro, Lightroom, and InCopy single apps come with 100GB storage.