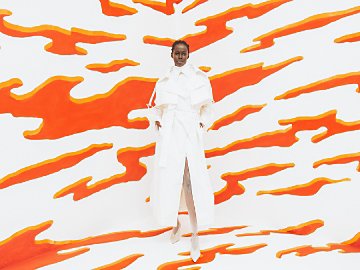 Adobe Photoshop vs. Gimp: The benefits of the Photoshop editing workspace.
Discover why Photoshop is the industry-standard image editor and how it differs from open-source editing tools like Gimp. 
What makes Photoshop stand out?
Image editing tools powerful enough for gallery-quality prints, perspective-shifting photo manipulation, and video editing.
User-friendly functionality for everyone from beginners to professional photo editors.
The Creative Cloud ecosystem — cloud storage, collaboration features, and compatibility with other Adobe products. 
How is Photoshop different from Gimp?
Photoshop is a subscription-based graphic design and photo editing program with a large catalog of advanced features that go beyond simple photo retouching. It's the go-to tool for experienced photographers, graphic designers, web developers, and film editors. But at the same time, its tools are approachable enough for beginners and hobbyists looking to tweak images for work or create artwork in their free time.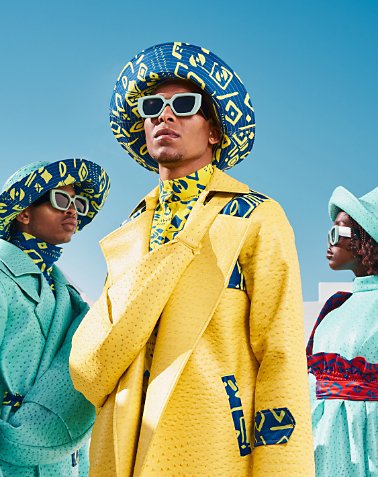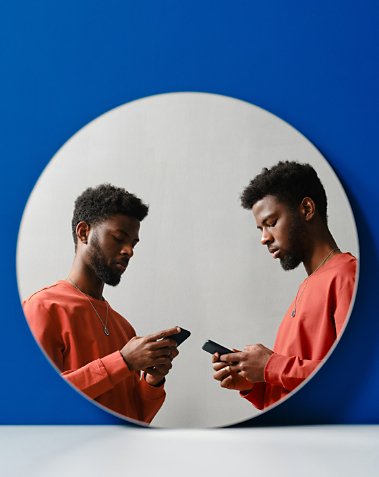 There are so many uses for Photoshop — here are just a few:
Surreal digital photo collages and composites
Realistic-looking photo manipulation — from beginner to advanced
Nondestructive, reversible editing (that doesn't damage the pixel data or quality of your original image)
Design effects for film and TV projects
Photo projects of all kinds, including product photography, fashion photography, portraits, and more
Capabilities of Photoshop
Just some of the features you can use in Photoshop to create amazing images and artwork:
AI-powered selection tools  
The ability to work with many different file formats, including PSD, JPG, PNG, GIF, TIFF, MPEG-1, MPEG-2, MPEG-4, MOV, AVI, and more    
Compatibility with Windows and Mac operating systems
The ability to install plugins, presets, and actions  
Learn more about features unique to Photoshop.
Make images you can edit months later.
Nondestructive editing: One of the most helpful features of Photoshop is the ability to make edits that do not permanently change or damage the pixels of the original image. These are called nondestructive edits. The key is to work with a layer mask so your changes are applied to the new layer only — hide or revert the change at any time.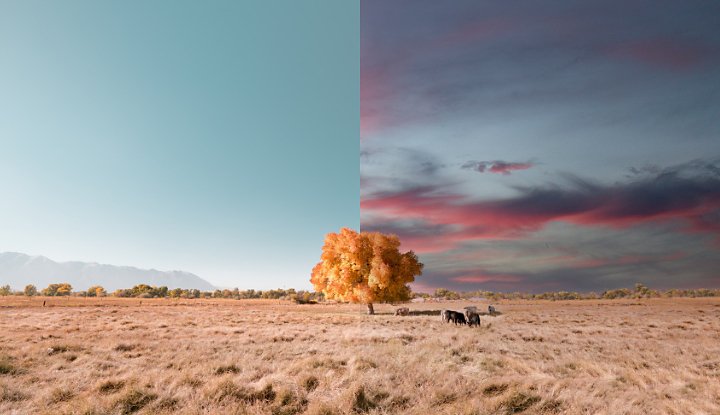 Make fantasy art, profile pictures, and social media posts.
AI-powered filters and selection tools: With Photoshop, you can do or undo complex edits in a snap. Thanks to Adobe Sensei, Adobe's artificial intelligence and machine learning engine, you can do things like instantly select an object to separate it from a background, replace the sky in a photo in just a few clicks, or make major edits to portraits in record time with reversible Neural Filters.
Make edited photos ready for printing.
Camera Raw editing: Many free alternatives to Photoshop allow edits only to photo files like JPEGs — unless you install a special plugin. But Photoshop gives you the ability to edit RAW files that come straight from your camera. With Photoshop Camera Raw, you have more data to work with to make precise edits like color grading.
Make creative headshots, professional-looking cityscapes, and more.
Advanced retouching and photo-manipulation capabilities: With Photoshop, you can use warping tools to create a unique perspective. Or elevate cityscapes and photos of buildings in just a few clicks by correcting common perspective distortions. The Healing Brush tool removes blemishes in portraits in seconds, and the Clone Stamp tool hides unwanted items from any photo instantly.
Make t-shirt designs, business cards, and anything printable.
High-quality prints with CMYK mode: No plugins are necessary to work with different color modes in Photoshop. Easily go between the RGB color mode for digital projects and the CMYK color mode for print projects. 
Make your own GIFs, edit short videos, or retouch shots in a video.
The ability to edit video: Edit on a video timeline within Photoshop to create GIFs or apply effects and simple changes to video clips. Or use Adobe Photoshop Lightroom to apply photography edits and filters to entire video clips. 
Continual updates to stay competitive: With a subscription to Photoshop, the Photography plan, or Adobe Creative Cloud, regular updates ensure frequent feature upgrades. Also included are cloud storage space and curated tool collections, like Kyle T. Webster's brush sets for digital painting and preinstalled photo presets from Kodak.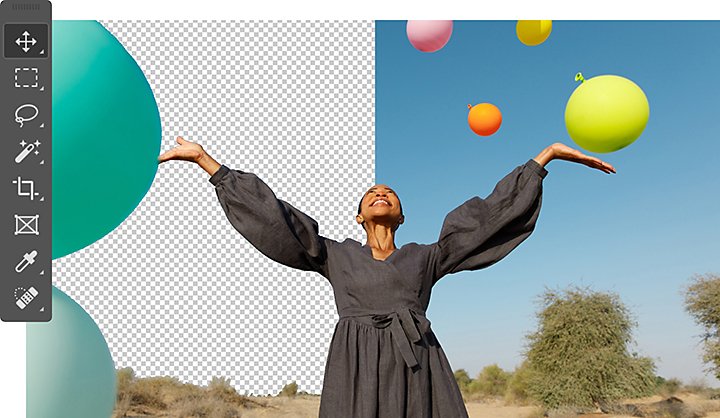 Make all that you imagine.
With the Creative Cloud family of apps, you can get a full toolkit of everything you need to make graphic designs, artwork, photos, videos, and more with apps like Adobe Lightroom, Illustrator, InDesign, and Premiere Pro. Plus, you'll have all the extras — the fonts, stock photos, community guidance, and tutorials you need to make creating fun and easy.
A subscription to Photoshop includes access to the Photoshop Express mobile app. Hop between Photoshop on desktop, Photoshop on iPad, and Photoshop Express on mobile to transform images from wherever you are. 
Photoshop makes it easy to organize projects and collaborate with others. Share assets, like logos and color palettes, using shared Creative Cloud Libraries. Save work automatically with Adobe Creative Cloud storage to access projects from anywhere, and share links for review with others through the Creative Cloud website.
Teach yourself new tricks easily with helpful tutorials in the Photoshop app and Adobe website. Photoshop offers an extensive variety of how-tos to help beginners through advanced creators get tasks done and grow their knowledge. Explore both in-app guides and online walk-throughs on a wide array of practical and inspirational topics. 
Whether you're working with digital photos or pixel and vector projects, Photoshop and the Photoshop family of products have everything you need to create outstanding artwork.
Not sure which apps are best for you?
Not sure which apps are best for you?
Take a minute. We'll help you figure it out.
Take a minute. We'll help you figure it out.