Get creative with
self-portrait photography. 
Explore who you are and who you might be, with these self-portrait ideas and photography tips.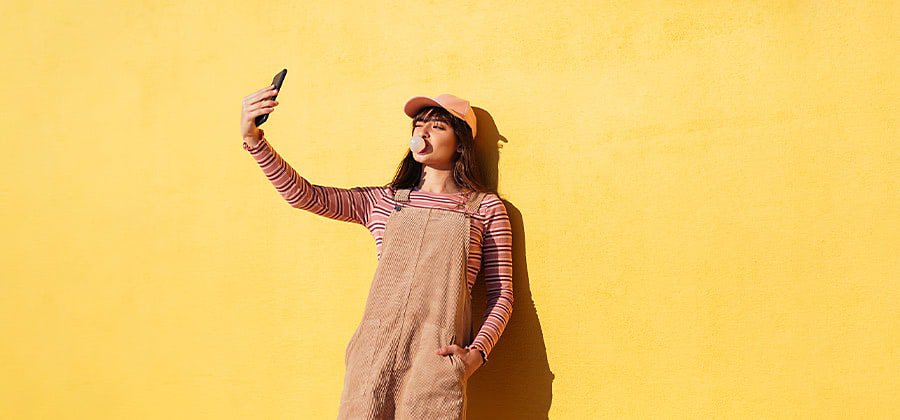 The time-honoured art of the selfie.
Self-portraits allow artists to develop their skills and explore new ideas. "They're a way to play and see how creative you can get," photographer Blake Silva says. We humans have always been fascinated by images of ourselves. Ancient Egyptian artists painted and sculpted themselves working. Asian and European painters have been making self-portraits since at least the 1300s and the self-portrait photograph is almost as old as the camera itself.
Be a part-time model.
Make creative self-portraits to develop your photography style and build your photography portfolio. Because you don't need anyone's help, you can spend as much time as you want creating your vision and capturing it.
You can become a better portrait photographer by learning how to make yourself comfortable in front of the camera. "Portraiture is such an intimate type of photography. With self-portraits, the self-talk that you do to make yourself comfortable and to understand your own angles helps you to understand posing other people during a photoshoot," photographer Sarah Marcella says.
Explore self-portrait photography ideas.
When the only restriction is that you be in the photo, you can do whatever you like. Try using self-portraits to take your creative photography in new directions. Inspiration can come from anywhere and you should feel free to fail. "It doesn't have to be perfect," Marcella says. "There's no one to impress and you're doing it for yourself."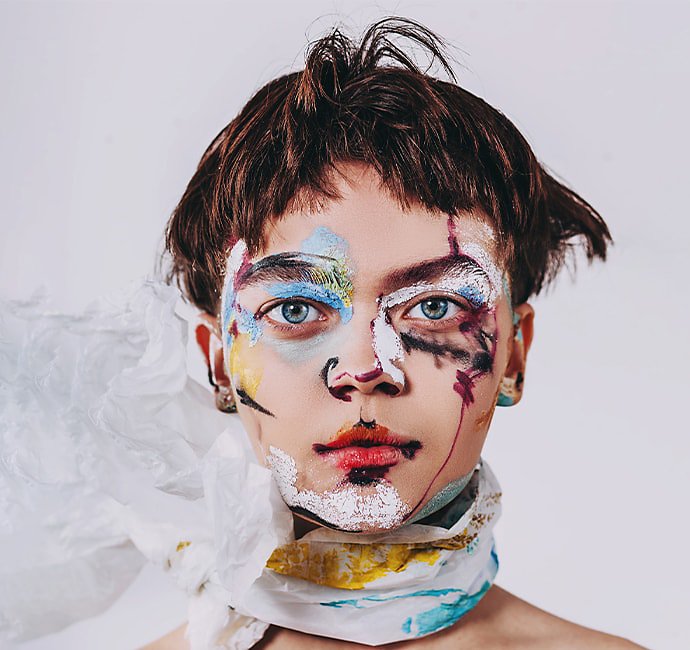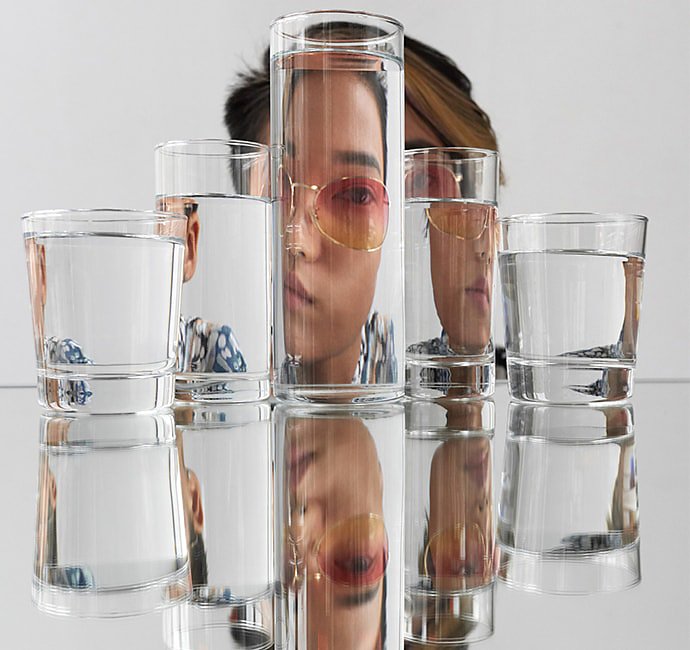 Costume and makeup.
With a simple wardrobe change and some makeup, you can step completely outside of yourself. To see just how far one can go, check out the work of artist Cindy Sherman. With meticulous makeup and costuming, she transforms into completely different characters in her self-portraits. Play a character or historical figure. You don't need a costume collection — see what you can do with the clothes in your wardrobe and get creative. For her recreation of a portrait of Queen Elizabeth, Marcella wrapped rainbow-striped bell-bottom pants around her back to use the legs as sleeves.
Like a costume, a good prop can add meaning to your photo. Even if his expression stays the same, a man holding a flower becomes a different person if he's holding a stapler. But both can be interesting. "Challenge yourself to find an inanimate object in your room and shoot with it. Make that the theme," Silva says.
Try setting up the camera behind a glass of water so the light bends and distorts your features. You might also use cellophane and petroleum jelly to create a blur effect around the edges of your frame or colour gels to tint the whole image. You can also achieve a double exposure effect by shooting through a window at an angle. Position the camera so it captures you and the image reflected in the window. For a rainbow effect, set up a prism between your light source and your face.