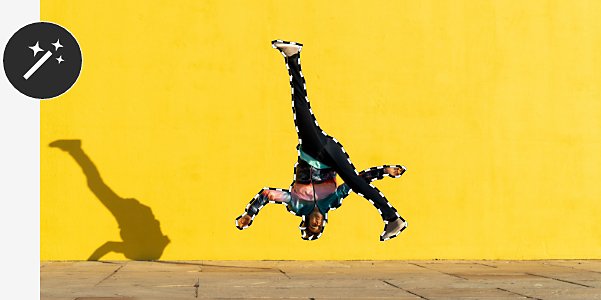 How to use the Magic Wand tool.
Select pixels faster than you can say "abracadabra" with one of the most unique selection tools you'll find in Adobe Photoshop.
What does the Magic Wand tool do?
The Magic Wand tool automatically selects an object or area of your image, using machine learning to discern what you might be trying to select. If you click on the sky, it selects the sky; click on a person's face, and you have the entire face selected in just seconds.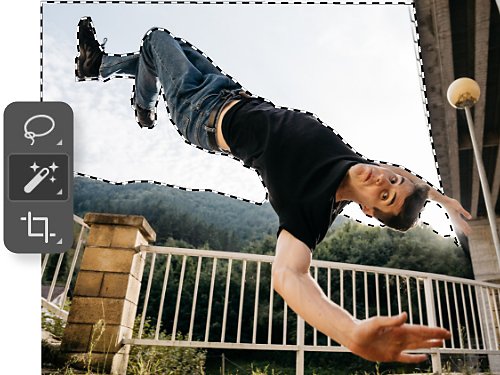 For first-timers, the Magic Wand tool in Photoshop is a great way to start selecting areas of your image and adjusting them with targeted editing tools like layer masks.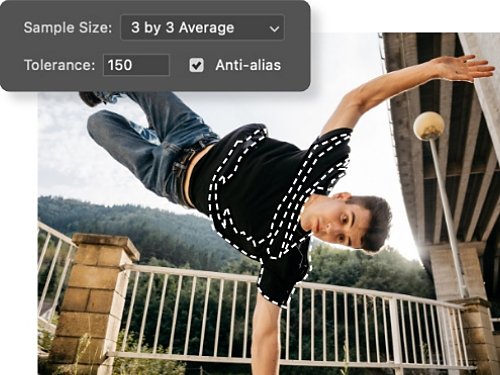 Powerful enough for experts.
The Magic Wand isn't just for beginners — experts can customize settings like tolerance, sample size, and anti-aliasing to get precise control over the way that the selection tool "thinks."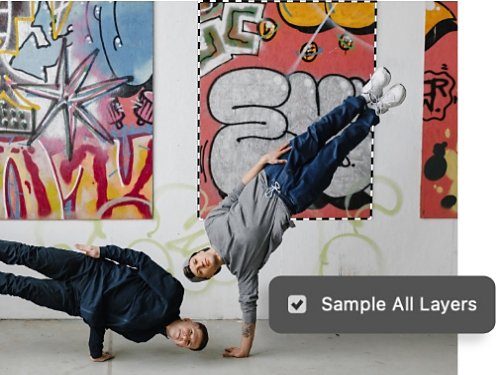 If you're not happy with how the Magic Wand is making selections, you can control how aggressively it selects, which layers it focuses on, and more.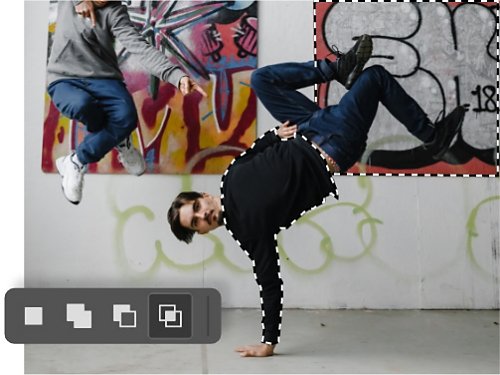 Creative problem-solving.
Sometimes selection work isn't straightforward. The Magic Wand tool gives you the ability to add to existing selections, subtract from them, or intersect them — pick the solution that works for you.
Sample projects for the Magic Wand tool.
The Magic Wand lives up to its name — here are just a few examples of how you might use this quick selection tool.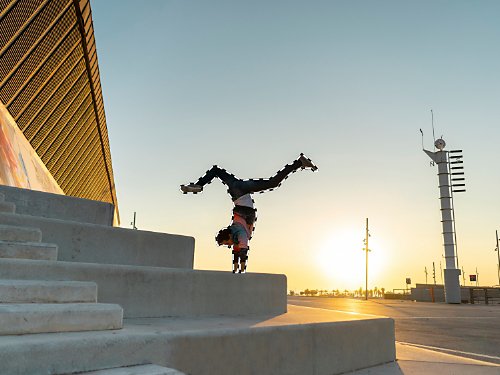 In a single click, select a person, place, or thing in the project you're working on. After that, you can refine your selection with other tools if you need to.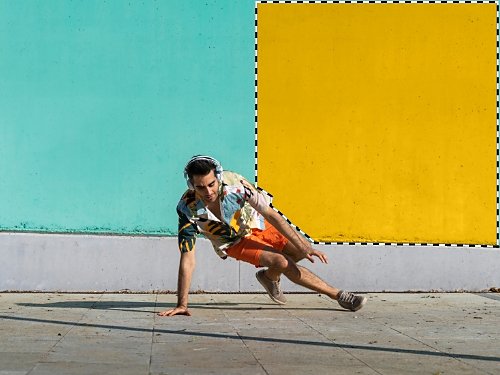 Have a door on a house you want color shifted? Want to change the color of the sky? The Magic Wand tool can select what you want fast so you can remove it, change it, or edit it as you please.
How to use the Magic Wand tool.
Here's how to use the Magic Wand tool for selections.
---
Select the Magic Wand tool in the toolbar, and make sure the layer you want to select is active.
---
Click where you want, and a new selection will appear automatically.
---
Remove areas from the selection by clicking Subtract from the Selection icon in the Options bar. Or switch to Quick Mask mode in the sidebar and edit with other tools like the Eraser tool.
---
If your selection wasn't quite right, you can deselect with Command+D on Mac or Ctrl+D on PC.
---
Invert a selection to reverse what you currently have selected. Try it by clicking Select › Inverse.
---
Learn more selection secrets.
Become a selection genius with these tutorials.
Find the Creative Cloud plan that's right for you.