How to make a video commercial people won't skip.
Web and TV commercials can raise brand awareness and win new customers. Learn how to make high-quality videos that get attention.
Why make commercials?
In the crowded marketplace of brands competing for people's attention, a professional video can help a business quickly convey a message and attract consumers. Whether the goal is to generate brand awareness, showcase a product, or promote a campaign, a promo video made specifically for television or the web is often the most immediate and effective tool.
"For businesses, a commercial is a chance to get in front of their demographic, to delight and surprise, and to expand their reach to a larger potential audience," says producer and director Will Stewart. For up-and-coming videographers, a commercial is a chance to build skills, add to portfolios, and eventually get paid to be creative.
Where to begin.
The most important thing you can do to become a maker of commercials is to just start making commercials.
If you're early in your career as a videographer or creative director, you may want to take on a short project for a small business just to build your portfolio. "Once you have a portfolio, you can start charging," says director and producer Kyle Loftus. "Invest that money into your next commercial, maybe to hire someone with a better camera, better lighting, or just more experience to help you."
That way, you can make a great commercial with a larger production team and better production value so you can keep improving with each job. Soon you might even hire an animator to add more complicated graphics or a songwriter to write and record a jingle.
Get to know the client and what they need.
Good web or television commercials start with good research. "Your thoughts should really be focused on making a video that helps this business achieve their objectives," says Loftus.
Meet with the client to make sure that your values and goals are aligned. Learn why your client is passionate about their product. Read the company's mission statement and learn about how they want to grow and what differentiates them from their competitors.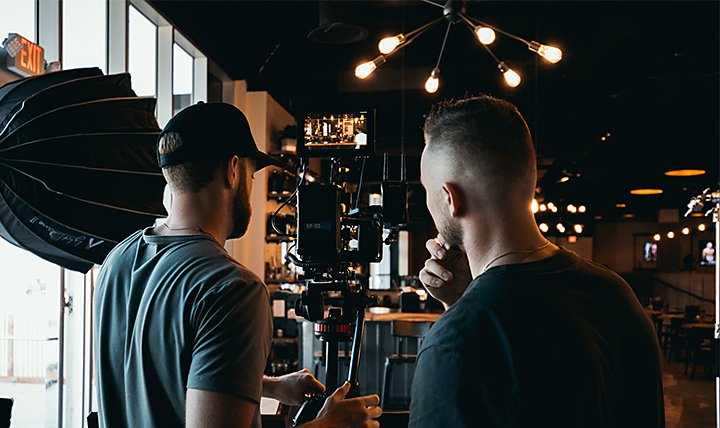 Find out what aspects of the product or service they want to feature and what the specific goal of the commercial is. From there, you can settle on the finer details, like the length of the commercial, where it will be shown (including what aspect ratios you'll need to deliver, like 1:1 for Instagram and 16:9 for YouTube), when they need it, and the budget.
"The more you can communicate everything upfront, the better off you're going to be. That way, no one's confused, and everyone's on the same page for how the video is going to come out," says Loftus.
Get to know the target audience.
"The riches are in the niches," says Stewart. The best commercials target a specific audience. Ask the client for their marketing strategy and research on who benefits most from the product or service and where they'll be placing your video ads to reach potential customers. If they don't have any research on this, you might have to do some of your own to find the target audience.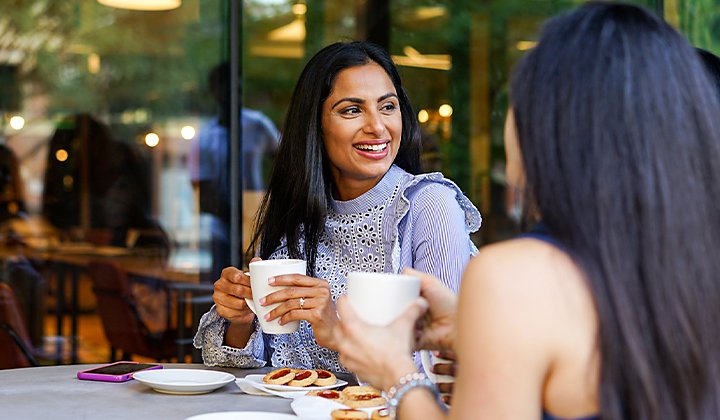 Look at the videos on Facebook to see what's connecting with different audiences. "Start to understand more about the algorithm, what connects, and what makes people stop scrolling," says Loftus. That can inform your thinking about how you approach your video production.
Study the brand's past TV ads or other marketing campaigns. Understand its voice and tone, or how the brand speaks to its customers, as well as the fonts, colors, and images it uses. Make sure you know the product and its practical and emotional value to customers. It also helps to find out what commercials the client likes, and what look and feel they envision for this ad, so ask for video and photo references.
The more information you have about the company, the product, and the audience, the easier it will be for you to demonstrate the value of the product and the features that differentiate it from its competitors.
What to do in pre-production.
Once you and the client have agreed on the work, strategy, and messaging, it's time to brainstorm. Generate as many ideas as you can, and work with the client to pick the ones that align with their goals, seem likely to resonate with customers, and are achievable given the time frame and resources.
Write a script and storyboard.
You'll make a better commercial and save yourself a lot of stress if you script all the action, dialogue, or voice-over narration before you shoot. Then create a storyboard — a series of sketches that tell the visual story of the script. Storyboarding forces you to determine exactly how you want the commercial to flow onscreen, and it can help you make sure you get the message across without wasting time.
With a working script and storyboard, you can then create a shot list. This is a detailed description of every shot you need to capture during production. "I give as much detail as I can, so when we show up on set, everybody knows why they're doing what they're doing," says Stewart.
A good shot list should also tell you exactly what personnel and equipment you'll need to make the commercial. Use it to help you figure out the types of locations you'll need and the number of professional actors and crew, as well as the lighting, set design, props, and costumes.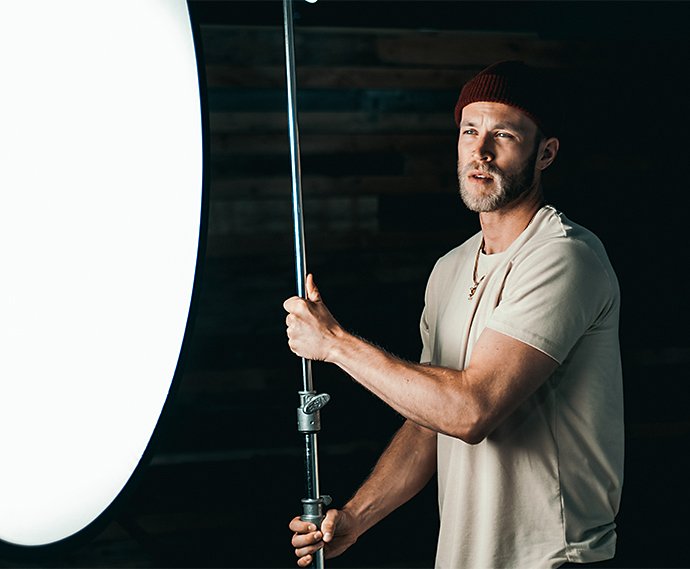 Spend on lenses and lighting.
You can shoot a high-quality commercial without a lot of expensive equipment. But if you have the budget, you don't need to spend it on the fanciest camera. As long as your camera has a high enough resolution (4K), it's good enough. "It's more about the lenses than it is the cameras," says Stewart. "If you're just starting out, try to rent lenses that are high quality."
Good lighting is also very important. Make sure the light bulbs you use show the true colors in your scene. "Look for a high CRI [color rendering index] value, which will help you capture bright, vibrant images," says Stewart. That way, you'll have vivid, colorful footage that draws attention.
How to ensure a successful video shoot.
A good shoot starts with a detailed call sheet that tells everyone in the production company where they need to be throughout the day and when. Then make sure you have everything you need, and show up early to set up.

Get the most important shots first, so no matter what happens later in the day, you or your video editor will have the footage you need in order to edit it into an effective commercial.
Even with the most detailed plans, a lot can go wrong once you're on set. Have backup plans, but also be prepared to roll with the punches. "We go from crisis to crisis," says Stewart. "You have to calmly gather your team together and say, 'Okay, this is what's been dealt us, and now what do we do?'"
When you work with a new client, it can be helpful to have a representative on set to answer any questions that come up and help you make sure you deliver the commercial they want. "But it's important to set guidelines before the actual production," says Loftus. If you're confident in your direction and your ability to deliver it, you can make sure the client knows that you're not looking for feedback throughout the shoot.