How to make a music video that rocks (or swings, grooves, or jams)
Connect with fans, attract new audiences, and add new layers of meaning to songs. See how to get from planning to post-production.
Since MTV aired its first music video in 1981 (the Buggles' "Video Killed the Radio Star," naturally), these short films have become a requirement for any band or solo artist hoping to gain popularity. Music videos serve as marketing tools to amplify music careers, but they're also avenues for artistic expression, satire, and social commentary. Some have launched the careers of great film directors, and others have inspired fashion trends and dance crazes. Though music videos have moved from MTV to YouTube and Vevo, the genre remains vibrant.
Where to begin.

A music video begins with communication between the filmmaker and musical artist or band members. The video director's job is to help the artists realize their vision. "A lot of directors have this sense of themselves as sort of generals, commanding their troops," says director and writer David Andrew Stoler. "But you can't do that with a musician who's doing this to support themselves and their goals. You really have to shift your perspective and suppress your ego. Their ego is the one that matters."
During the brainstorming process, remember that the genre has room for just about anything you can think of. "A music video can be super stylized, Hype Williams-flashy, or it can be low budget — one shot with guys dancing on treadmills," says colorist and video editor Gerry Holtz. "Whatever's interesting or catchy is what works." So don't be afraid to break from tradition.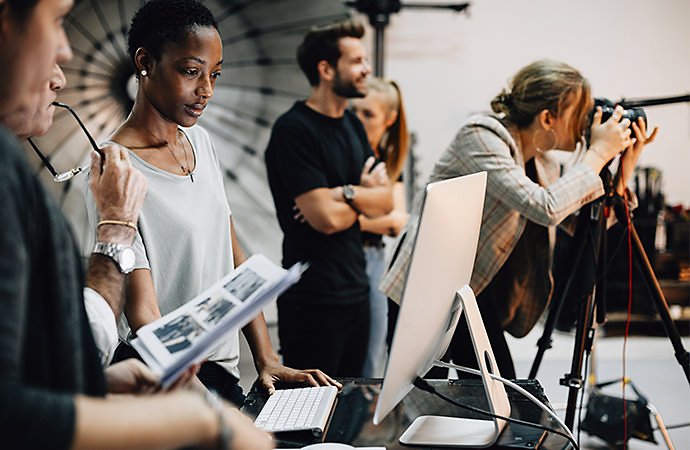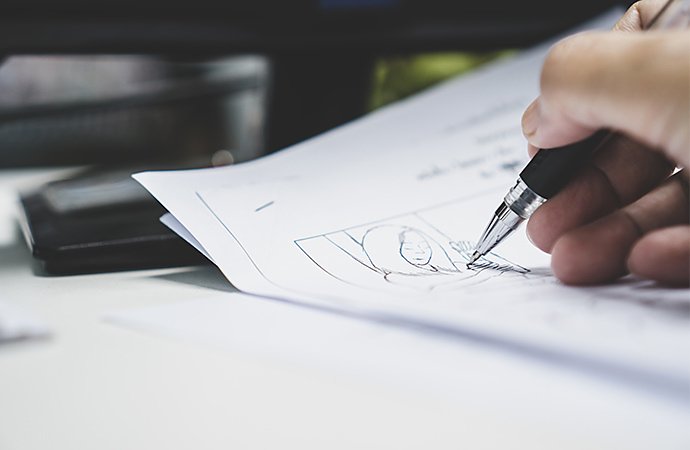 It's always helpful to build a storyboard.
As with any short film, shooting a music video will go much more smoothly if you've thought specifically about how you want each shot to look. Go over the storyboard with the musicians to avoid any surprises. Determine location, set design, lighting, costume, shot type, and angle. Depending on your concept, you may consider using a green screen to save time and money.
And make a shot list.
Make a shot list based on your storyboard. Then you'll know exactly what you need for each shot and what kind of time and resources will be required. Do your best not to let a tight budget hamper you creatively. "No matter where you are in your career, it's always going to be a battle between your budget and resources," says director and cinematographer Hiroshi Hara. "The sooner you realize that not every project has to be a masterpiece, and that you just need to figure out what you have and how to make the best out of it, the better."
Production tips.
Even with finite time and money, you can use these tips to ensure your video shoot still runs smoothly.

Get the equipment you need.
If you're on a tight budget, you can make a compelling video with a DSLR or smartphone camera, even though those won't give you the dynamic range of an HD video camera. If you have the money, Stoler recommends spending it on lights. Good lighting can ensure that you can get the raw footage you need for a great-looking video. Because music videos usually have more cuts than other types of videos, Stoler also recommends using two cameras. You'll capture twice as much footage per take and give yourself more options when you're editing.
Get basic coverage.
Basic coverage describes the shots the editor needs to tell the story or put together a coherent video. To give yourself as much editing leeway as possible, shoot each musician in a one shot going through the entire song, making sure you can see their hands.
While you're shooting, check in frequently with the musicians. "They need to see playback," Stoler says. "Just keep checking in with them. After you get a take that you think is right, bring them in and make sure that they think it's right, too."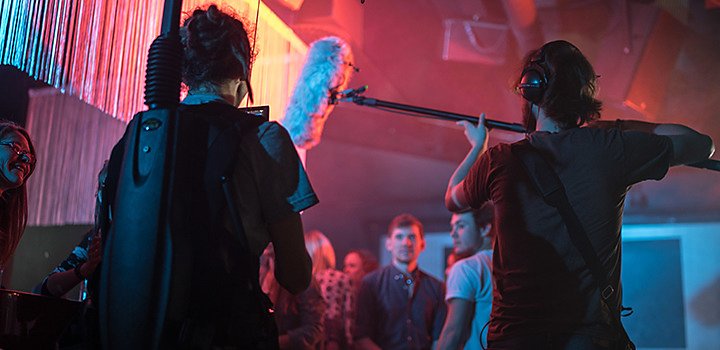 Get the big shot.
Nearly every video has a climactic shot, and if you have a great idea for one, go for it. "Generally, I don't think playing it safe pays off," says creative producer Lo Boutillette. "I try to plan as best I can for it, maybe consult with someone else to see if it's possible, and then just try to do it." 
Give yourself time to get that one big shot just right. "The time pressures can be very stressful," Stoler says, "but if there is something important, take your time and do it until you get it right. It's a mistake to say, 'Good enough,' because those shots are never good enough. Just keep doing it. Look at the playback to figure out what you don't like, and do it again."
Get what you want (or what the client wants).
Don't be afraid to embrace the conventions of the genre. Make an all-performance or an all-narrative video. Or mix the two, with shots of the musicians performing during the chorus, and narrative scenes during the verses. And do it on any budget, by renting or borrowing the things you need (like a luxury car or backyard with a pool for your hip-hop video).
Or ignore all the conventions. Music videos don't have to make sense, so be as creative as you want to be. For examples of just how wildly creative you can get: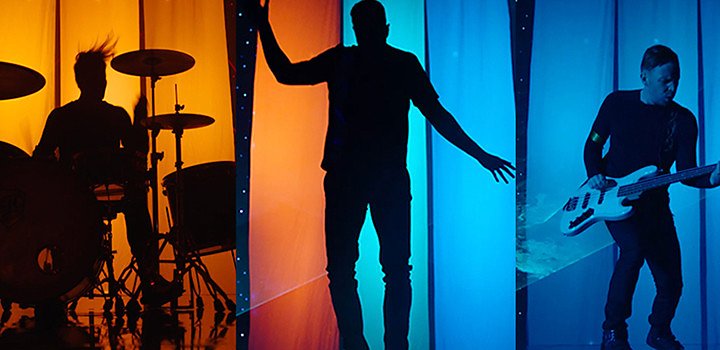 Watch a series of video editing tutorials.
Adobe tutorials provide step-by-step instructions for assembling your clips in the Premiere Pro timeline, creating multi-camera sequences, and making cuts in those sequences. Learn how to edit to the beat using markers, adjust colors with the Lumetri Color panel, and explore speed ramping where you slow down or speed up a clip for dramatic effect.
As you meet the challenges of producing your own music video, do your best to overcome your limitations and adapt to on-set surprises. Or as Hara puts it, "Rather than worry about what you don't have, focus on what you can do and maximize that."
Do more with Adobe Premiere Pro.
Make visually stunning videos virtually anywhere — for film, TV and web.
You might also be interested in…
Learn how to create a shot list that guides the crew through all of the day's camera set-up.