Fashion design with Adobe Substance 3D.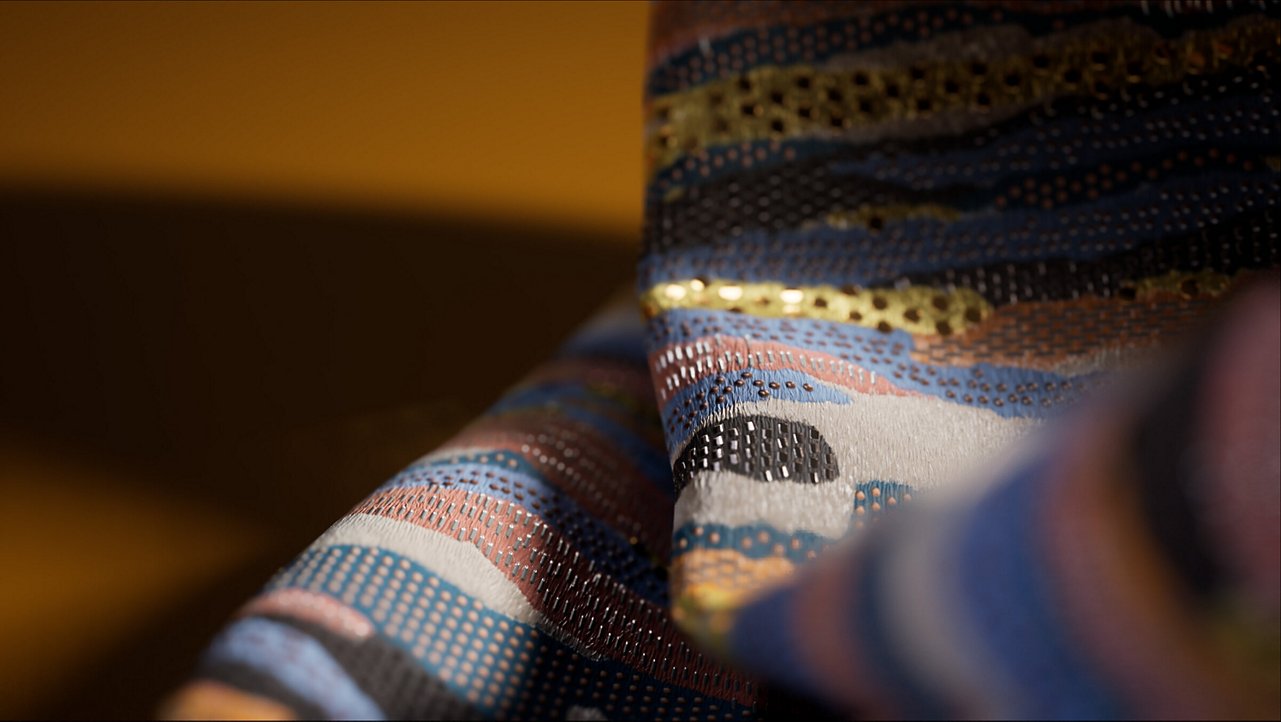 How 3D design changed fashion.
Just a few years ago, 3D design tools were widely considered to belong to domains such as automotive manufacturing or architectural illustration — that is, the design of hard-surface creations. Designing more flexible items such as textiles or clothing, the popular thinking went, was just too complicated for the 3D design tools that existed.
This is no longer true. 3D fashion design technology is transforming the way creatives in the apparel, fashion and luxury (AF&L) industry approach product development, pattern making, fittings and more. 3D clothing design software streamlines the design development process, reducing time and cost as well as environmental impact. 3D and AR experiences allow fashion brands to connect with audiences around the globe, driving stronger brand affinity.
Today, 3D technology can present ultrarealistic images of cloth drape and look and is steadily transforming the AF&L industry. Companies such as Adidas, Hugo Boss, Louis Vuitton and many others are adopting 3D solutions as part of their design workflow.
Of course, ecommerce remains a growing area of interest for apparel creators. The use of 3D tools opens up the possibility of incorporating augmented reality and immersive experiences into ecommerce, helping to increase brand perception and improve customer relationships. For some years, clothing designers have asked the question, "Can virtual clothing be sufficiently appealing to allow potential customers to make a decision to purchase?" The answer to this question is now a resounding yes.
A faster and more flexible product development process.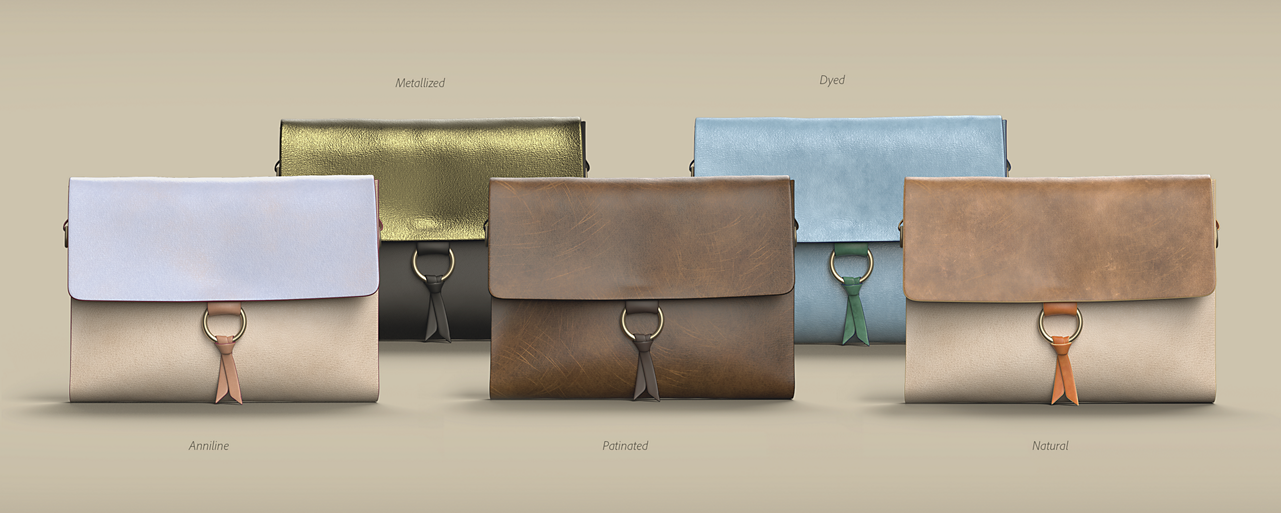 "Substance allows us to be more creative and experimental, while cutting down on our production times — but most of all, achieve amazing results."
— BASTIAAN GELUK, INDG
The advantages 3D design tools can provide to apparel companies are significant. One of the key benefits is how they help boost overall production speed. Designers can carry out many iterations of a garment virtually, potentially reducing the product's time to market by weeks or months. They can create and share photorealistic product visuals as needed without the wait for physical samples and working in 3D greatly reduces the costs associated with physical prototyping

Increased speed goes hand in hand with the ability to propose a much wider range of creative options. The Adobe Substance 3D toolset allows you to flesh out in parallel more design prospects than might be the case using more conventional tools. Furthermore, you can create realistic, detailed visuals of all your design ideas, allowing you to showcase your work with real impact.
Sustainability is as much a concern for the apparel business as it is for any other industry. A 3D process addresses this concern — designing garments in 3D greatly reduces the waste associated with pattern cutting and fitting. Working in 3D is, quite simply, the most ethical, sustainable approach to clothing design. Design your collection in 3D, hold virtual fittings in 3D or even release your collection virtually.
Transform your apparel design process with Substance 3D.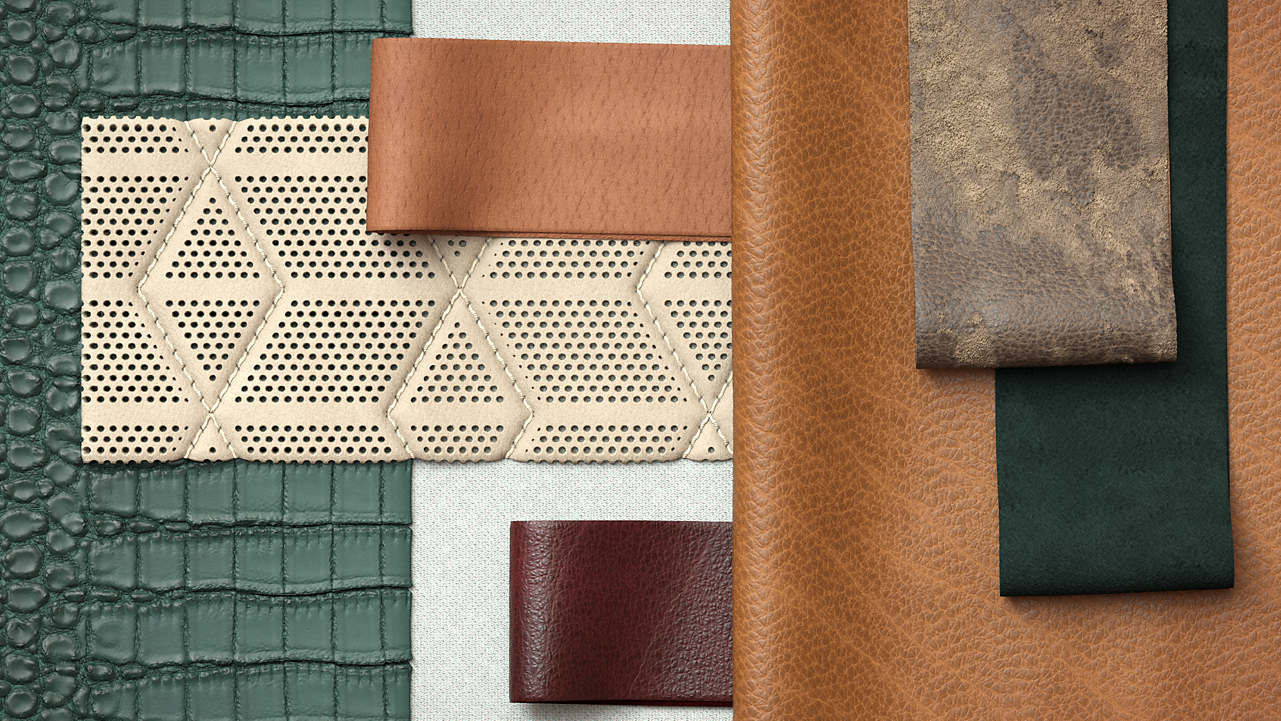 The Adobe Substance 3D toolset allows you to create any material you can imagine. You can create your own materials from the ground up or extrapolate 3D materials from photographs of real-life resources, which can then be modified as needed. You can also define your own material presets to allow easy exporting of resources, produce materials that can be seamlessly tiled and create extremely high-resolution (8K) images. 
Substance materials are procedural — that is, you need only set your chosen parameters for your material and the software will generate a photorealistic material with as much uniformity or uniqueness as you require. When working with a leather material, for instance, you might define parameters that include its colour, the direction and uniformity of its grain, to what degree it is rough or smooth and the level of its wear and tear. Working with as many parameters as you need, you can produce an infinite matrix of materials. Apply additional elements such as stitching or decals to create truly endless results.
Integrate with other 3D clothing design software.
You can easily switch between the Substance 3D toolset and the other tools in your apparel design workflow. Notably, you can incorporate 2D content created with other Adobe Creative Cloud tools, such as Illustrator or Photoshop and bring them into the Substance toolset for use in 3D. You may wish to apply a logo as a 3D decal, for instance or use a 2D design as an alpha to apply colour to a material in 3D. Switching back and forth between Substance 3D and other tools is painless.
You can also export your work created with the Substance 3D tools to external applications. You might want to create an augmented reality experience, say or even a virtual catwalk. The Substance toolset greatly facilitates these sorts of projects. 
What's more, ready-to-use Substance materials are directly integrated into a number of key software tools used in the apparel industry.  You can modify and use Substance materials directly within third-party applications, without switching back to your Substance 3D software. This is possible within modelling tools such as CLO, Marvellous Designer, Vstitcher by Browzwear and Maya, as well as in the Unreal Engine game engine and the rendering engines V-Ray and Redshift.
"The benefit of applying a Substance material in CLO on to a work in progress and being able to change the parameters of the material on the go really sets a new standard."
— JOHN-DANIEL ISACSSON, H&M
A world of digital materials. 
To create compelling, photorealistic 3D garments, you need phenomenal 3D materials. Here, the Substance 3D toolset has you covered.  
The Substance 3D asset library offers a vast range of fully parametric materials. You can find leathers, knits, woven materials, denims or specialist sportswear fabrics — and, being parametric, each of these materials can be adjusted as needed to get the exact look you need. Alternatively, if you've already found what you're looking for elsewhere, you can import materials from third-party libraries for use. 
Or you can build your own material library from scratch. One possibility: You can use Substance 3D Designer to create your own materials from the ground up. Define the base qualities of your intended material and then experiment within a node-based workflow until the material matches your vision. 
Another solution: You can use Substance 3D Sampler to digitise existing real-world materials and apply them in your 3D projects. Input photos of your chosen samples and Sampler will extrapolate the data needed to convert them to 3D materials, which can then be applied to garments as required. You can apply these materials "as is" or go a step further by changing some components or adding new ones. The possibilities are boundless.
Paint details and graphics onto your 3D asset.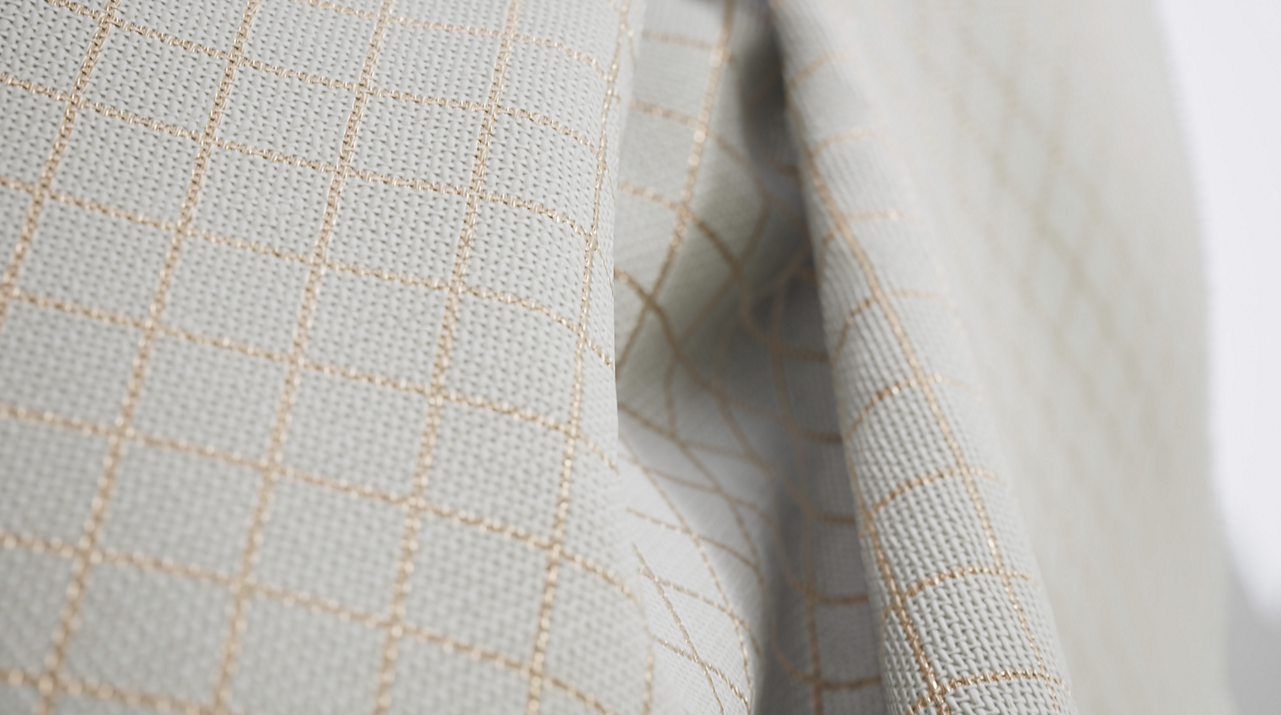 Whether the source of your 3D assets is the Substance 3D asset library or a third-party library or whether you create your own 3D content, the Substance 3D toolset provides a broad range of ways for you to take the realism of your asset to the next level. You can change the qualities of an asset, for instance or add entirely new details, more easily than if you were sketching on paper. You might digitise a denim material, for instance and apply it to an asset — and then paint seams, zips and even pockets onto your material. Working with the Substance 3D tools, the creative process becomes remarkably fluid. 
"Substance lowers the barrier to entry for less experienced users and allows anyone to create material applications with amazing levels of realism. It should be part of everyone's digital materials workflow."
— SAFIR BELLALI, VF CORPORATION
You can also apply printed designs to garments, incorporating details such as embroidery, flocking, glitter and plastic injection. The 3D tools grant you absolute control over characteristics such as the prints' colour, gloss, thickness, metallicity and more. In addition, you can visualise any modifications in real time, making changes as required on the fly. Test out any idea that comes to mind and keep the results that look great.
Interested in getting your company to use Substance 3D? Learn more.