Exploring new realities in the Adobe AR Residency
At Adobe, we believe artists should lead the way in new media. That's why we created the AR Residency — to support artists as they explored the cutting edge of what's possible in augmented reality. Over three years from 2018 - 2020, the program brought together 23 artists' creative process with our product development process to explore the potential of this exciting new medium and inform the development of Adobe Aero.
How the residency worked
Residency sessions were three months long and ran three times a year. Each session featured complementary artists who independently created work and explored questions related to AR. Residents worked remotely and checked in weekly for creative support and feedback. They also met with the product team regularly to debrief their learnings and insights.  
---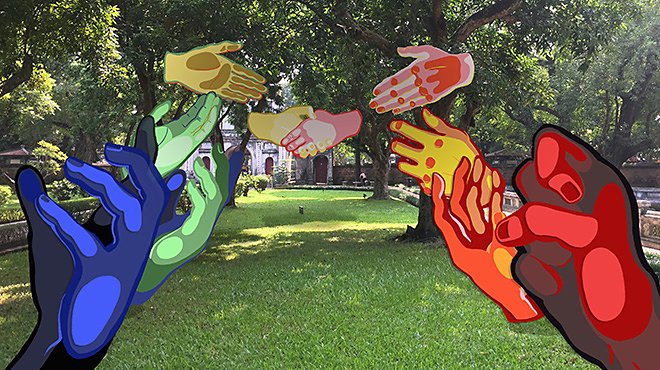 "AR creates a direct visual link between imagination and reality. It provides a platform to showcase and inspire location based narratives."
 
Nurbanu Asena is a Turkish animation artist/director and illustrator with a background in documentary filmmaking. She likes to work on witty and colorful projects that are in touch with psychology, society, femininity, children and empowerment.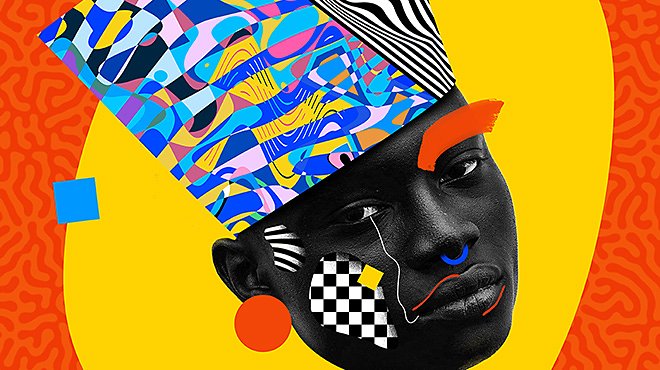 "I've always wanted people to be able to not just experience my work but interact with it and AR has made that possible. My work can now live in reality and be experienced even more than if it were just print." 
Temi Coker is a Nigerian-American Multidisciplinary artist. His mix of vibrant colors and textures come from his upbringing in Nigeria as well as his love for the African Diaspora. His style focuses on evoking emotion through color, patterns and story telling.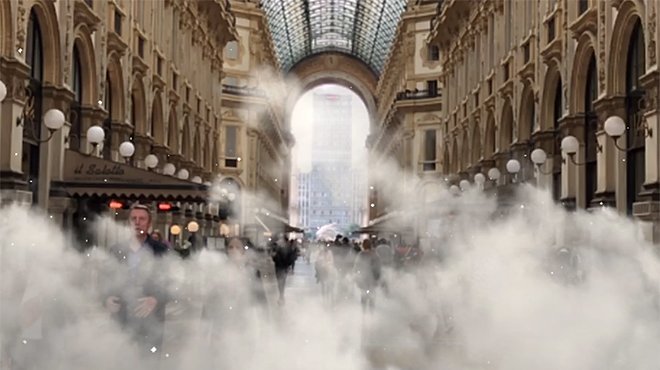 "We all carry small smartphones which are windows to a vibrant virtual world. Right now the virtual and reality are two seperate spaces. This is where AR creates a new and interesting space, which will be revolutionary in the future."
Timo Helgert is a German artist, best known for his viral virtual installations. He is known for creating inspiring, escapist art through the use of new digital techniques, augmented reality, and 3D design. His aim is to create hope and peace in a busy world.
---
"AR provides a platform for work with rich narratives, and the real-time collision of physical and digital worlds has the potential to increasingly blur the boundaries between the two"
Matt Lyon is a London-based artist and illustrator. His work is vibrant and dynamic, often laced with wild colours, shapes and patterns. Best known for his fantastical landscapes and architecture, Matt also enjoys working with typography and portraiture to create striking imagery for personal and client projects alike.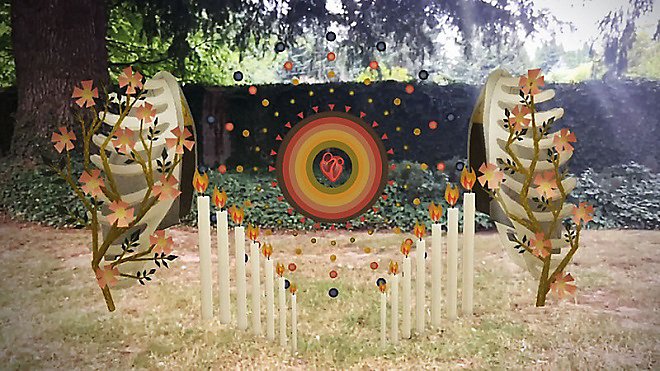 "One of the greatest gifts that art offers us is the ability to see the world (and our lives) through a new lens. This perspective shift is invaluable and augmented reality art is the perfect tool to create it."
Heather Cathleen Dunaway Smith is an interdisciplinary artist and storyteller that combines illustration, music, animation, and branching narratives into interactive experiences that explore existence - what it is to "be." Raised in the forests of Poetry, Texas, she brings her life-long fascination with nature and science into her artwork, exploring everything from the micro to the macro. She hopes to foster authentic, personal connections by creating a dialog between art and audience.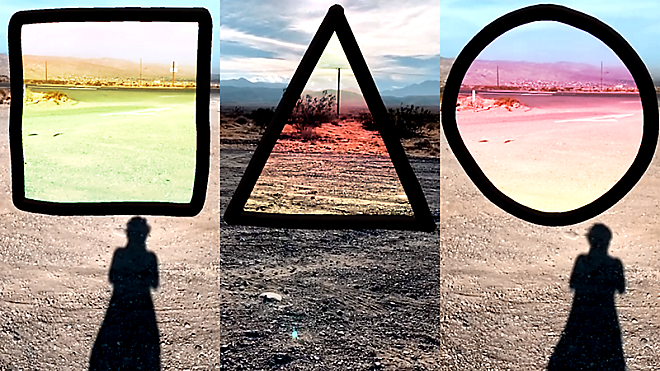 "AR embeds the digital in the physical world in more unbounded and embodied ways. I like to work with AR because I think it's important to approach this technology thoughtfully, before we wake up one day and it's (literally) all around us!"
Sarah Rothberg is an interactive media artist. These days, Sarah is working on experiences that help you envision new worlds. Sarah's work generally engages with embodiment,the impact of new communication technologies, and the relationship between systems and the personal. 
---
"The immediacy and access afforded by AR create the possibility of introducing diverse narratives into spaces that are subject to homogeneity and gatekeeping."
Asavari Kumar is a Los Angeles based filmmaker & visual artist who employs a multidisciplinary approach to parse her evolving cultural and political identity. Born and raised in India, Asavari is drawn to cross-cultural narratives and hopes to generate a discourse surrounding ideas of 'home' and 'belonging' through character-driven storytelling.

"I feel we're just starting to scratch the surface with using AR as a form of artistic expression and I love exploring how it can push illustration and storytelling in directions that were previously impossible."
Darren Booth is a Canadian illustrator that works in a unique painterly-collage style. He specializes in creating illustration, hand-lettering, portraiture, and surface design for a wide variety of brands and clients worldwide. Darren uses experimentation as the driving force in growing his work.
"AR is deeper than just a piece of technology, it is the beginning of a new normality. Our next frontier where we will step through our screens and into the art we have been creating."
John Orion Young (JOY) loves playing at the bleeding edge of art creation, experience, and ownership. Exploring emerging technologies through virtual world building, authenticated blockchain art collecting, and the layers between our digital and physical realities.
---
Jonathan Proto and Jeremy Stewart
"AR has the potential to engage with more of our senses than just sight. We believe you should be able to also hear, touch, smell and taste augmented objects."
Jonathan and Jeremy are partners at Everythere, a design collective focused on creating experiences that integrate design, interactivity and architecture.
---
"The story of art is the story of human imagination. The virtual technologies of the imagination have great potential for sharing meaningful and transformational experiences."
Marjan Moghaddam is a Brooklyn-based digital artist/animator whose influential and pioneering work responds to the socio political exigencies of our time through a distinct and original figural and aesthetic style, mixed reality interventions (#arthacks), AR/VR, physical art forms, and a critical discourse.
"AR is a unique form in which non-institutional and less traditional expressions can thrive. It gives equal access to spaces and options for those who want to
liberate us in a world that hinders art on which it can't capitalize."
Tuna Bora is a Turkish multi-disciplinary artist and filmmaker with an appetite for the absurd that lies between analog and digital concepts of perception.
---
"AR is exciting to me because it provides a new canvas for people to create in connection to the real world but not restricted by its rules."
Born and raised in California, Jon Han makes use of the abstract and the familiar in his illustration work. He just wants to make you happy.
"I'm interested in exploring how augmented reality art can expand storytelling, reveal hidden truths and archive digital memories through interactive installation."
Gabe BC makes video sculptures, augmented reality installations and vending machines that sell human DNA. In all of his projects, Gabe explores and plays with capturing memories, the role of technology in society and the virtual and physical identities we create across platforms.
---
"We're excited for the way AR experiences can give the audience control of a storyline and a sense of collective exploration like never before."
With multimedia installations, audio-visual experiences, and sculptures, Pussykrew explores the spaces in between digital and physical realms. The duo blends fluid identities and futuristic landscapes through experimentation with 3D animation and 3D scanning.
"I want to explore how to use AR to make the images I create really breathe, allowing you to enter them in ways that have been impossible before."
A freelance illustrator with a passion for pop culture, Dan has spent the past 10 years creating everything from album covers to branding, screenprints to new interpretations of classic film posters and albums.
---
"Tools should feel like toys. Every single part of interfaces should feel like play."
Passionate about creating real-time, reactive worlds, Isaac explores what art, games, instruments, and even books can become when supercharged with the awesome power of computation.
"What this will do is allow more creators to help define what this creative space might be. Everyone will be experimenting and trying different things. That's the exciting part."
A VR/AR artist based in Oakland, CA, Estella integrates emerging tech and visual storytelling into a new art form. Her goal is to inspire new ways to connect, educate, and build empathy.
---
"Because these new digital experiences are spatial and interactive, it totally changes the grammar of the previous art forms. We need to discover the new grammar."
A visual artist and director from Turkey, Can creates immersive audiovisual experiences that are embodied in physical and digital spaces. His interdisciplinary thinking and curiosity have inspired him to focus on human perception and explore new methods for non-linear narratives, geometrical order, synergetics, and emergent forms.
"AR is about cameras, space, and movement. We can have multiple vantage points and create images that are deeply ambiguous. That is fascinating. Movement is the building block."
Zach and Molmol specialize in developing engaging installations that combine creativity, artistic vision, and cutting-edge R&D. Their goal is to put creativity and awe at the forefront of interactive media.